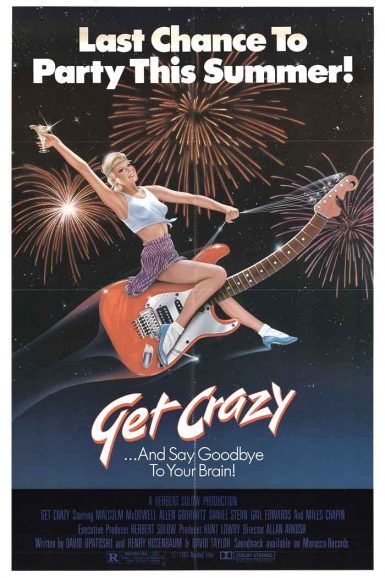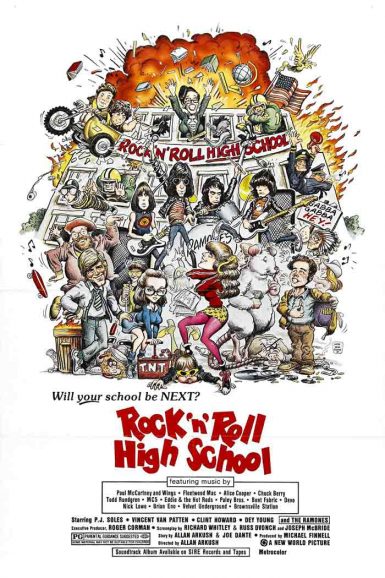 Get Crazy (Allan Arkush In Person)
Rock 'n' Roll High School
Buy Tickets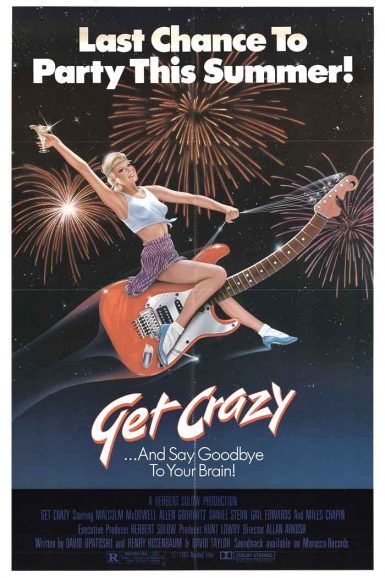 Get Crazy (Allan Arkush In Person)
Director Allan Arkush will join us IN PERSON, schedule permitting, for a Q&A between films.

Director Allan Arkush's high energy blast of gonzo gags, zonked laughs, and raucous rock & roll follows the team at the Saturn Theater (The Wiltern!) as they attempt to stage the greatest New Year's Eve show ever – and they won't let anyone get in the way, not the wild crowds nor the even wilder performers, and certainly not the rival concert promoter out to steal their auditorium. Featuring nonstop insanity, wall-to-wall music, a fun cast packed with cult film stars, plus a theme song by Sparks!
Director

Allan Arkush
Writer

Danny Opatoshu and Henry Rosenbaum & David Taylor
Starring

Malcolm McDowell, Allen Garfield, Daniel Stern, Gail Edwards, Miles Chapin, Ed Begley Jr., Stacey Nelkin, Bill Henderson, Lou Reed, Lee Ving
Year

1983
Rated

R
Country

USA
Format

35mm
Running Time

92 minutes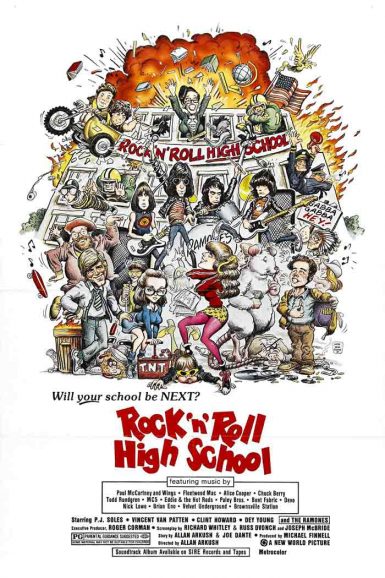 Rock 'n' Roll High School
Hey ho, let's go! The most fun you'll ever have going back to class, Rock 'n' Roll High School is a rapid-fire teensploitation comedy classic backed to the punk beat of The Ramones! When an iron-fisted new principal (Mary Woronov) takes over, music-loving teen rebel Riff Randell (PJ Soles) will have to unite the student body with the help of her favorite band, to joyously overthrow the administration.
Print courtesy of the Jon Davison Collection at the Academy Film Archive
Director

Allan Arkush
Starring

P.J. Soles, Vincent Van Patten, Clint Howard, Dey Young, Mary Woronov, Paul Bartel, Dick Miller, Don Steele, The Ramones
Year

1979
Rated

PG
Country

USA
Format

35mm
Running Time

93 minutes