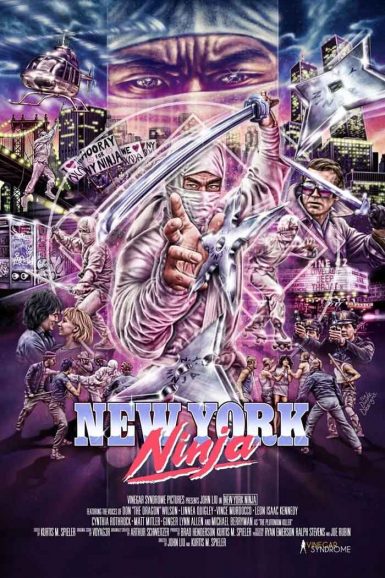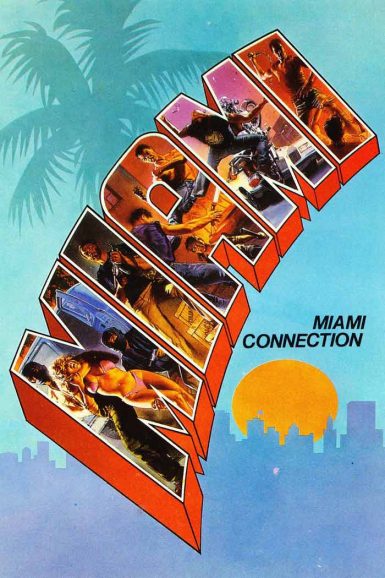 New York Ninja (New 35mm Print)
Miami Connection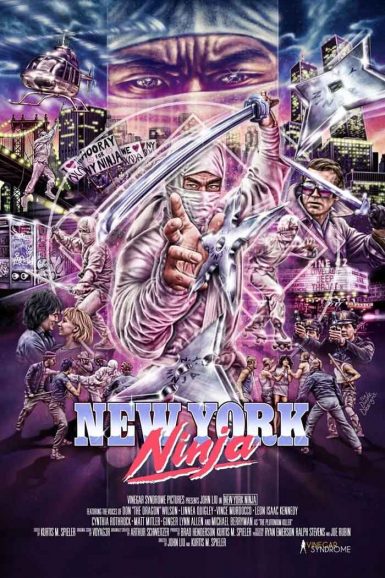 New York Ninja (New 35mm Print)
While our allotment of advance tickets has sold out online, some additional tickets will be available to purchase at the door on a first come, first served basis on the night of the show. Box office & doors open roughly one hour before the first film. For shows that have sold out online, in-person ticket purchases are limited to 2 tickets per person.
A stunning, brand new 35mm print!
A city plagued by crime turns to a new kind of hero! A mild-mannered working man will become a sword wielding ninja vigilante after the brutal murder of his pregnant wife. And, yes, sometimes he even wears roller skates when ridding the streets of muggers, pickpockets, rapists, and kidnappers. But his quest for justice makes him the target of every criminal in the city, including a mysterious villain known only as the Plutonium Killer. Originally directed by and starring martial arts actor John Liu (The Secret Rivals, Invincible Armor) in his only American production, New York Ninja was filmed entirely on 35mm in 1984, but the project was abandoned during production resulting in all original sound materials being lost over time. 35 years later, Vinegar Syndrome acquired the original unedited camera negative and painstakingly constructed and completed the film, enlisting the voice talents of a team of genre veterans to craft a new cult favorite.
Director

John Liu, Kurtis Spieler
Starring

John Liu and voice acting by Don "The Dragon" Wilson, Michael Berryman, Cynthia Rothrock, Linnea Quigley, Vince Murdocco, Matt Mitler, Leon Isaac Kennedy, Ginger Lynn
Year

1984/2021
Country

USA
Format

35mm
Running Time

93 minutes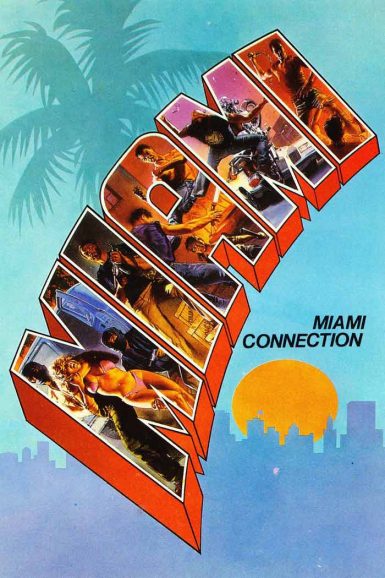 Miami Connection
Friends through eternity, loyalty, honesty.
We'll stay together, through thick or thin.
Friends forever, we'll be together.
We're on top 'cause we play to win.
This crowd-pleasing explosion of bone-breaking insanity remains the most wildly enjoyable new wave ninja musical masterpiece of all time. Multi-national martial arts rock band Dragon Sound have had enough and embark on a roundhouse wreck-wave of crime-crushing justice and they won't be stopped until they've completely destroyed the drug dealers, drunk bikers, kill-crazy ninjas, middle-aged thugs, the "stupid cocaine"… and the entire Miami Connection!!!
Director

Richard Park
Starring

Y.K. Kim, Vincent Hirsch, Joseph Diamond, Maurice Smith
Year

1987
Rated

R
Country

USA
Format

35mm
Running Time

86 minutes