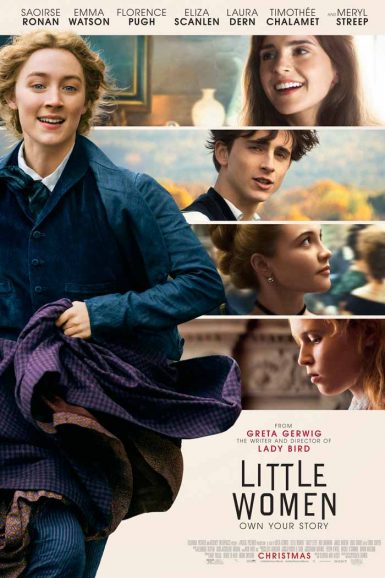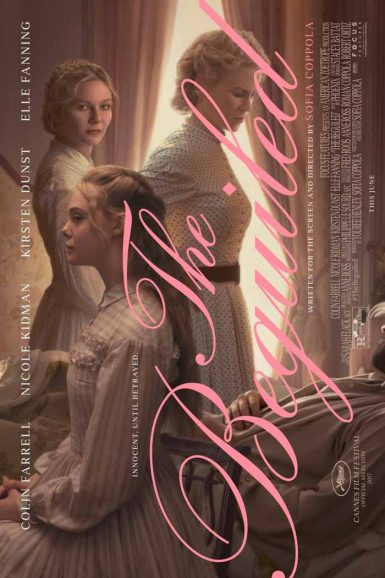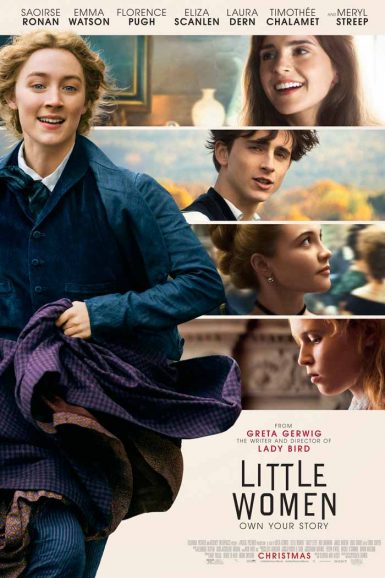 Little Women (2019)
Among the final films released in a franchise-saturated decade, Greta Gerwig's Little Women is the gift that'll keep on giving to film and literature lovers for decades to come. Based on the beloved novel by Louisa May Alcott, four sisters, more alike than they may admit, come of age in the aftermath of the Civil War, struggling to match their ambitions with their opportunities. Saoirse Ronan, Emma Watson, Florence Pugh, and Eliza Scanlen were born to bring the March sisters new life; while keeping true to the original text, Gerwig's adaptation offers a modern understanding of gender inequality in post-war America that lends to a feminist slant in-line with Gerwig's longstanding association with and advocacy of women-centric cinema.
"Little Women is the best kind of Hollywood film: thoughtful yet escapist, sophisticated yet accessible, expertly crafted and deeply felt. The performances are all top notch – Ronan and Pugh, especially, breathe new life into their characters. Gerwig's direction is also first rate." – Katie Rife, AV Club
"It feels, exhilaratingly, like the throwing down of a gauntlet. Gerwig's Little Women demands its viewers reconsider these familiar characters and what we've always assumed they stood for. It doesn't just brim with life, it brims with ideas about happiness, economic realities, and what it means to push against or to hew to the expectations laid out for one's gender." – Alison Willmore, Vulture
"There is a wild urgency to Greta Gerwig's Little Women that hardly seems possible for a film based on a 150-year-old book. But such is the magic of combining Louisa May Alcott's enduring story of those four sisters with Gerwig's deliciously feisty, evocative and clear-eyed storytelling that makes this Little Women a new classic." – Lindsey Bahr, Associated Press
Kim Morgan interviews writer-director Greta Gerwig for the New Beverly blog.
Director

Greta Gerwig
Writer

Greta Gerwig based on the novel by Louisa May Alcott
Starring

Saoirse Ronan, Emma Watson, Florence Pugh, Eliza Scanlen, Laura Dern, Timothée Chalamet, Meryl Streep
Year

2019
Rated

PG
Country

USA
Format

35mm
Running Time

134 minutes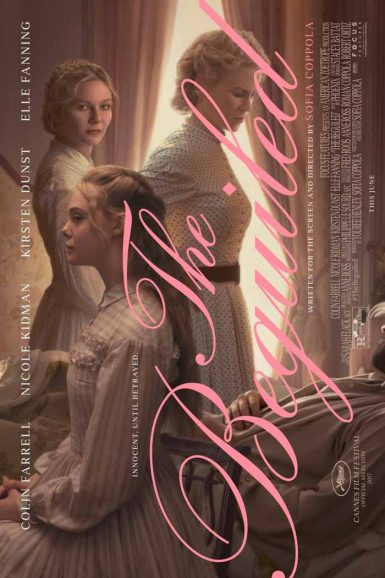 The Beguiled (2017)
Sofia Coppola's newest film makes a very special appearance at the New Beverly in advance of its nationwide theatrical release! Based on the novel and 1971 movie of the same name, The Beguiled follows the women of a Southern boarding school during the Civil War and the sexual tensions and dangerous rivalries that emerge when they take in a wounded Union soldier. Featuring an impressive cast including Kirsten Dunst, Nicole Kidman, Elle Fanning and Colin Farrell.
Kim Morgan discusses The Beguiled on the New Beverly blog.
"Nearly every shot here is a visual symphony, all milky sunbeams shot through Spanish moss and white muslin flickering in candlelight." – Leah Greenblatt, Entertainment Weekly
"The actors pitch their roles perfectly: Kidman's breathy calm; Farrell's charm, just hinting at something dark within it; Fanning's way of prettily arranging herself, showing off Alice's newfound power; Dunst's quiet melancholy." – Moira MacDonald, Seattle Times
Director

Sofia Coppola
Starring

Elle Fanning, Nicole Kidman, Kirsten Dunst, Colin Farrell
Year

2017
Country

USA
Format

35mm
Running Time

91 minutes