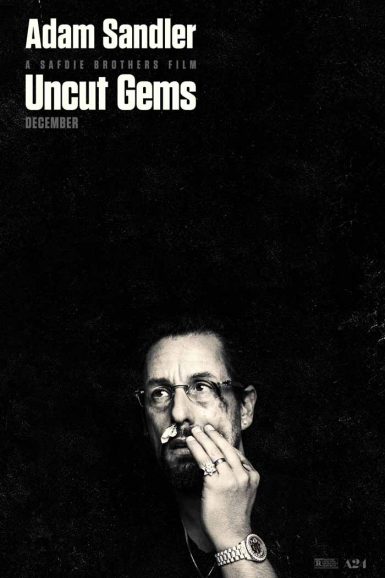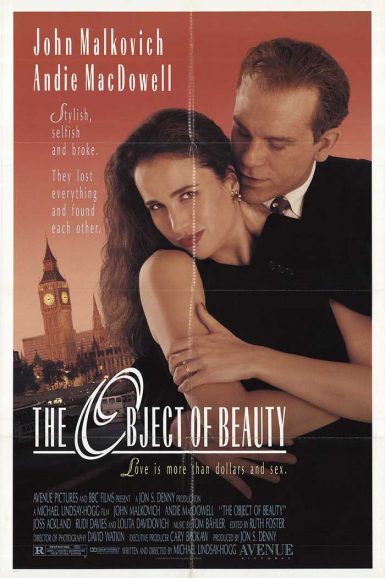 Uncut Gems (Safdie Brothers Q&A)
The Object of Beauty
Buy Tickets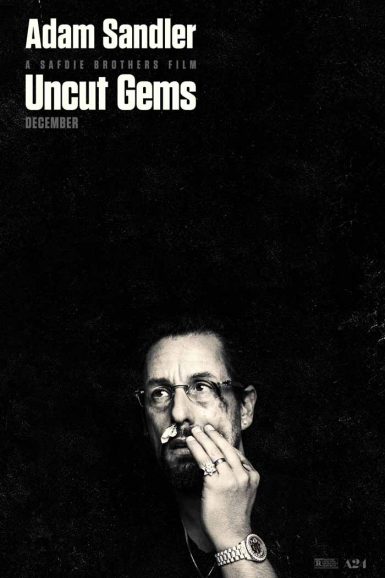 Uncut Gems (Safdie Brothers Q&A)
Filmmakers Josh Safdie and Benny Safdie will join us IN PERSON, schedules permitting, for a special post-film Q&A.
At the beginning of Uncut Gems, Howard Ratner, a compulsive gambler/diamond dealer, is already getting slapped around by loan shark cronies in his own Manhattan gem showroom. And this is the day his plans are coming together – he's taking a big risk on a purported rare Ethiopian black opal and he's betting hard on his newest customer: all-star basketball player Kevin Garnett. Howard's the type of addict who sees a play wherever he finds it. That's why a whole melee of gangsters, bookies, and pawnbrokers are eager to collect on his many debts. He's either a complete idiot, like his soon-to-be-separated wife (Idina Menzel) tells him, or he's a charismatic mad genius. He's either gonna win big or die trying. Sometimes it looks like he's throwing money out the window, but it might just be he's two steps ahead of where its gonna land.
"It's a cinema of pure energy and grungy voltage, and the Safdies make it look very easy. This will be the year's most exciting film. You can take that to the bank." – Peter Bradshaw, The Guardian
"Uncut Gems is part psychological thriller, part black comedy, part thriller and part dysfunctional extended family drama – and it clicks on all those cylinders." – Richard Roeper
"Directed with relentless tension and diamond-hard intelligence by Josh and Benny Safdie (who earlier this month won directing honors from the New York Film Critics Circle), Uncut Gems is a thriller and a character study, a tragedy and a blast." – Justin Chang, Los Angeles Times
Director

Josh Safdie and Benny Safdie
Starring

Adam Sandler, Julia Fox, Eric Bogosian, Lakeith Stanfield, Kevin Garnett, Judd Hirsch, Idina Menzel
Year

2019
Rated

R
Country

USA
Format

35mm
Running Time

135 minutes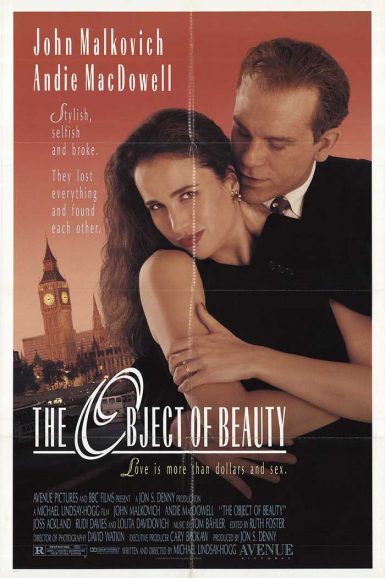 The Object of Beauty
A seemingly affluent American couple Jake and Tina (John Malkovich and Andie McDowell) live the indulgent high life racking up a bill on room service, massages, and other luxuries at a bourgeois London hotel, but all is not what it seems as Jake floats on less and less solid lines of credit – soon companies turn off his cards and banks won't honor his checks. All their hopes lie with a rare fine art statuette, which may be the solution to their cash-flow problem, but not before the small piece catches the eye of the hotel's new deaf-mute housekeeper. The rich Americans and poor Brit (along with her thug brother and just about everyone else who works at the hotel) find themselves in an increasingly risky game of fraud and intrigue revolving around the cursed and blessed item in The Object of Beauty, which, like the movie, pulls no punches in its representation of beauty for all its gifts and all its dangers.
"An elegant farce" – Kenneth Turan, Los Angeles Times
"It's a spirited, sumptuously crafted tale" – Michael Upchurch, The Seattle Times
"Like a John Cheever short story or a sociological snapshot by Tom Wolfe, The Object of Beauty is about people who have been so defined by their lifestyles that without those styles they scarcely exist." – Roger Ebert
Director

Michael Lindsay-Hogg
Starring

John Malkovich, Andie MacDowell, Lolita Davidovich, Rudi Davies, Joss Ackland, Bill Paterson
Year

1991
Rated

R
Country

UK/USA
Format

35mm
Running Time

103 minutes