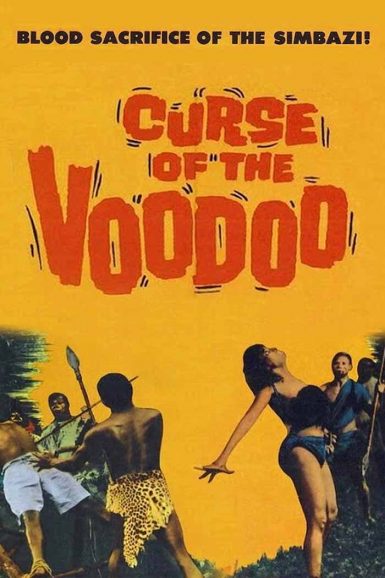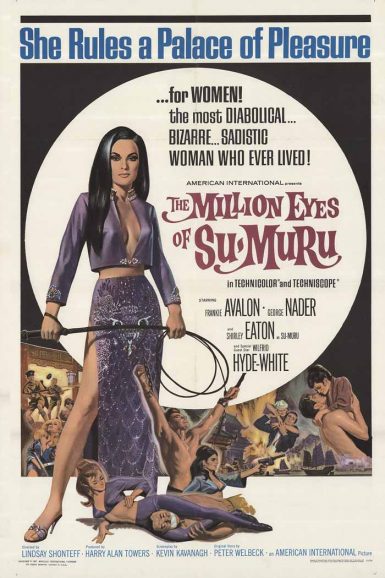 Curse of the Voodoo
The Million Eyes of Sumuru (IB Tech Print)
Vibrant I.B. Technicolor 35mm print!
Buy Tickets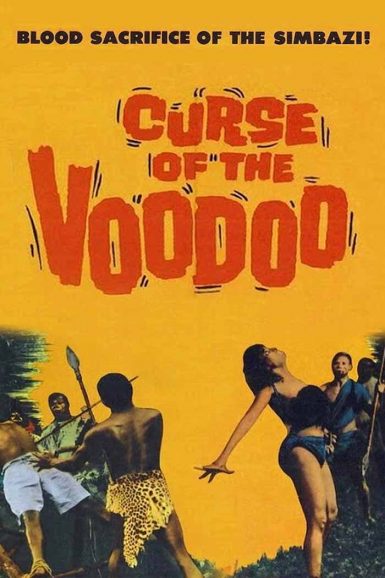 Curse of the Voodoo
When a big-game hunter kills a sacred lion while on safari in Africa, the local Simbaza tribute will put a hex on his head. As frenzied hallucinations threaten his life and sanity, he'll desperately try to break the Curse of the Voodoo. Bryant Haliday stars in a British horror quickie from exploitation auteur Lindsay Shonteff.
Director

Lindsay Shonteff
Starring

Bryant Haliday, Dennis Price, Lisa Daniely
Year

1965
Country

UK
Format

35mm
Running Time

83 minutes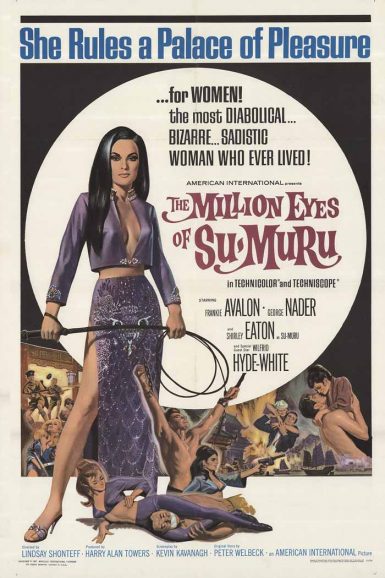 The Million Eyes of Sumuru (IB Tech Print)
She rules a palace of pleasure… for women! The most diabolical… bizarre… sadistic woman who ever lived! Goldfinger's Shirley Eaton is Sumuru, the twisted leader of an all-female army of assassins with evil plans for world domination. Now, a pair of Americans (Frankie Avalon & George Nader) will have to head to Hong Kong to investigate and stop her devious plot in this enjoyable eurospy romp filmed from director Lindsay Shonteff. Featuring Klaus Kinski as the government leader with a target on his back.
Director

Lindsay Shonteff
Starring

Frankie Avalon, George Nader, Shirley Eaton, Wilfrid Hyde-White, Klaus Kinski
Year

1967
Country

UK
Format

I.B. Technicolor 35mm
Running Time

78 minutes
Upcoming Showtimes
7:30 pm
Curse of the Voodoo
9:25 pm
The Million Eyes of Sumuru (IB Tech Print)