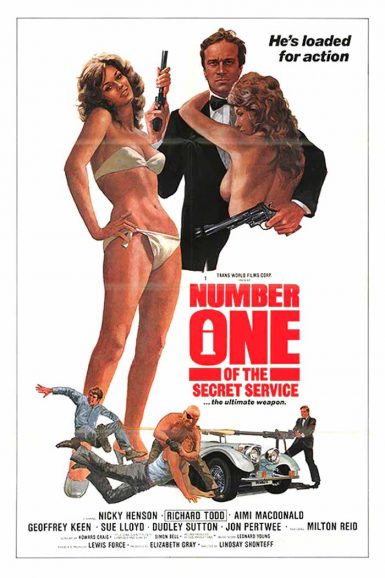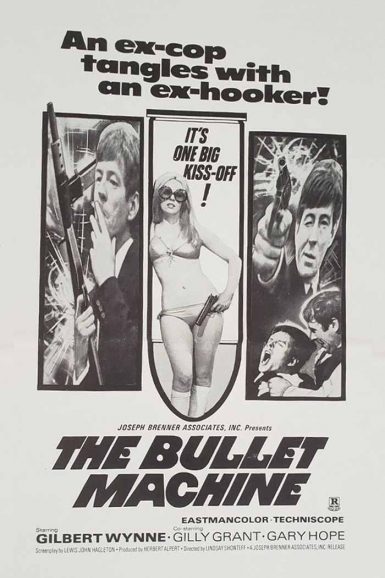 No. 1 of the Secret Service
The Bullet Machine
Buy Tickets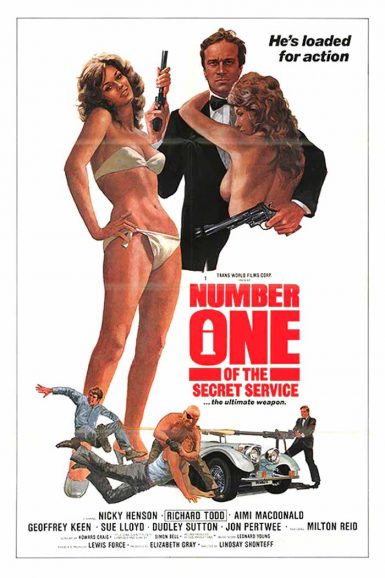 No. 1 of the Secret Service
Tell the other guy to move over; Charles Bind is Her Majesty's top agent with a license to kill in Lindsay Shonteff's sleazy super-spy spoof. With an evil organization – K.R.A.S.H (Killing, Rape, Arson, Slaughter, Hit) – knocking off international financiers, fearless No. 1 will be tasked with stopping them. Girls, guns, Psychomania star Nicky Henson, and an evil supervillain named Arthur Loveday headline this very British affair.
Director

Lindsay Shonteff
Starring

Nicky Henson, Richard Todd, Aimi MacDonald, Geoffrey Keen, Sue Lloyd, Dudley Sutton, Jon Pertwee
Year

1977
Country

UK
Format

35mm
Running Time

91 minutes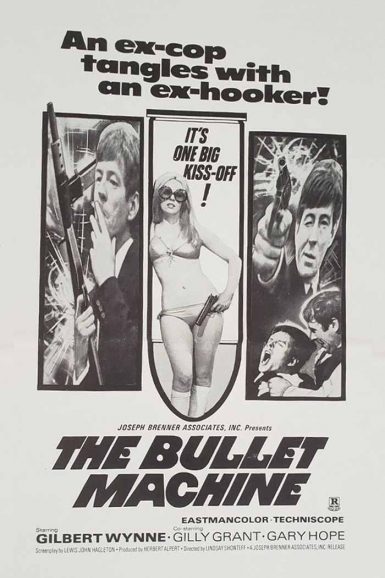 The Bullet Machine
An ex-cop tangles with an ex-hooker! A down and dirty detective investigates a string of killings – and the prostitute who may be responsible – in this down and dirty British crime film set in swinging London. The case will lead him through a seedy realm of sex and violence where he'll encounter a series of odd characters, plus a pack of lollipop-licking ladies.
Director

Lindsay Shonteff
Starring

Gilbert Wynne, Gilly Grant, Gary Hope
Year

1970
Country

UK
Format

35mm
Running Time

87 minutes
Upcoming Showtimes
7:30 pm
No. 1 of the Secret Service
9:30 pm
The Bullet Machine