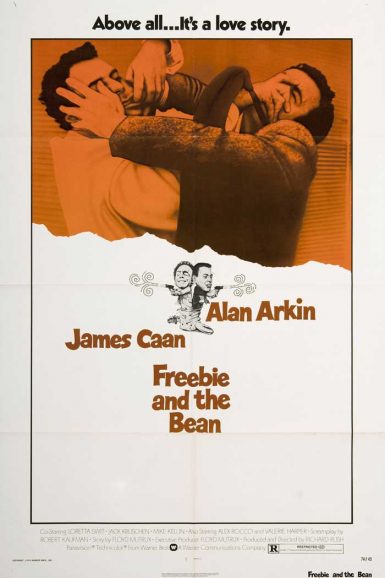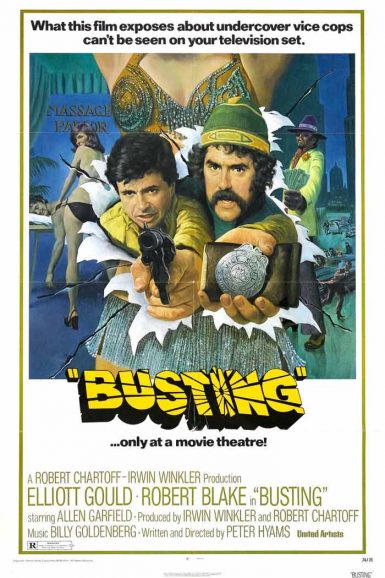 Freebie and the Bean (IB Tech Print)
Busting
Buy Tickets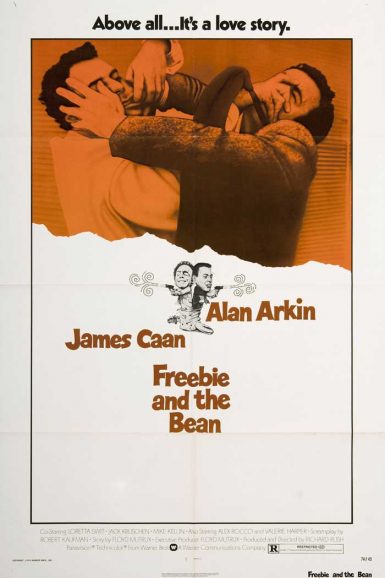 Freebie and the Bean (IB Tech Print)
Freebie and the Bean is a laugh out loud, action-packed, buddy cop shot across the bow to the 1980's, featuring James Caan (Freebie) and Alan Arkin (Bean), with an onscreen chemistry that rivals Warren Beatty and Julie Christie for the best of that decade. In their attempt to take down a crime boss in San Francisco, the squabbling duo discover that their 14-month long investigation might get foiled by an out of town hitman. Not wanting to let their crime boss collar get upstaged, these two cops will not let any car, innocent bystander, or law get in their way to keep him alive in order to make the arrest. Not for the easily offended, director Richard Roush (The Stunt Man) has assembled some jaw-dropping action sequences (even the visceral violence is hard not to laugh at), as well as knowing when to get out of the way and let Caan and Arkin riff through their dialogue like two jazz musicians in the pocket after midnight. Cinematographer Laszlo Kovacs (Five Easy Pieces, Paper Moon, Shampoo) captures the comedic melee in all its destructive glory.
Director

Richard Rush
Writer

Robert Kaufman
Starring

Alan Arkin, James Caan, Loretta Swit, Jack Kruschen, Mike Kellin, Paul Koslo, Linda Marsh, John Garwood, Alex Rocco, Valerie Harper
Year

1974
Rated

R
Country

USA
Format

I.B. Technicolor 35mm
Running Time

113 minutes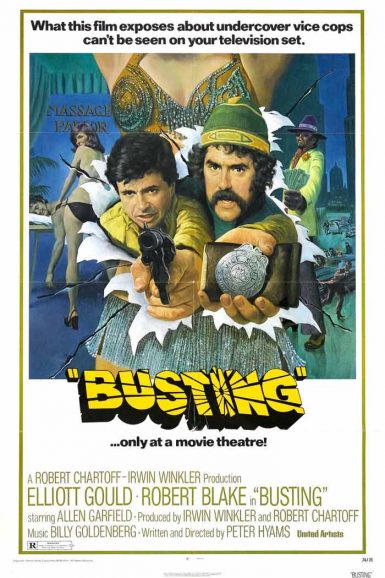 Busting
It's not a pretty world, it's not a pretty job, and it just might get you killed. From low-level goon to notorious kingpin, Keneely and Farrell are the cops with the right stuff. Some cases are tough to crack, but some cops will do whatever it takes… Director-writer Peter Hyam's gritty take on the Los Angeles vice scene sends Elliott Gould and Robert Blake undercover as two cops with one goal: BUSTING.
Director

Peter Hyams
Starring

Elliott Gould, Robert Blake, Allen Garfield, Antonio Fargas, Michael Lerner, Sid Haig
Year

1974
Rated

R
Country

USA
Format

35mm
Running Time

92 minutes