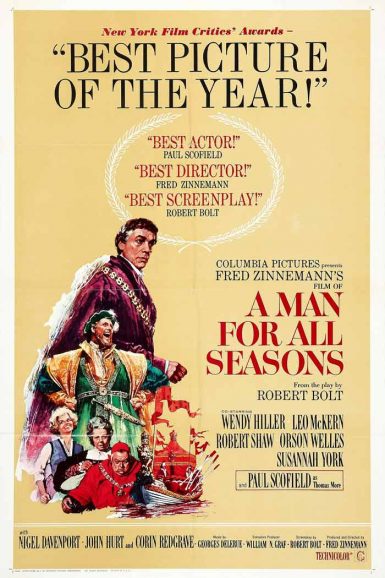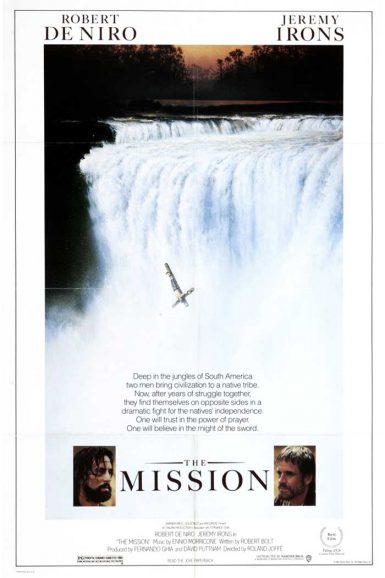 A Man for All Seasons (IB Tech Print)
Vibrant I.B. Technicolor 35mm Print!
The Mission
Buy Tickets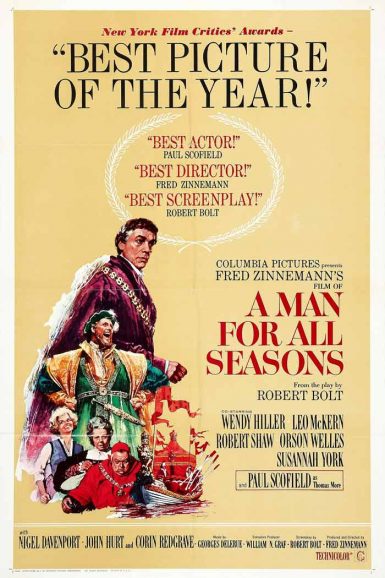 A Man for All Seasons (IB Tech Print)
One of the most catalyzing and complex figures in Western history, Sir Thomas More defied the English Crown, Parliament, and the newly established Church of England by holding strong to his conscience and honoring his spirit. He was vilified and canonized, sanctified and condemned. Robert Bolt's towering play girds this soaring Fred Zinneman adaptation, A Man For All Seasons, depicting popular, well-regarded minister More (Paul Scolfield, in an Oscar-winning performance) and his moralist absenting from the hotly-contested debate on King Henry the Eighth's divorce from his wife Catherine, which snowballs into him running afoul of the King's new religious authority. His silence was more powerful than words. The film also won Oscars for Best Picture, Best Director, and Best Adapted Screenplay for Bolt.
"A Man for All Seasons is a picture that inspires admiration, courage and thought." – Bosley Crowther, New York Times
"Producer-director Fred Zinnemann has blended all filmmaking elements into an excellent, handsome and stirring film version of A Man For All Seasons." – A.D. Murphy, Variety
Director

Fred Zinnemann
Writer

Robert Bolt
Composer

Georges Delerue
Starring

Paul Scofield, Wendy Hiller, Leo McKern, Robert Shaw, Orson Welles, Susannah York, Nigel Davenport, John Hurt, Corin Redgrave
Year

1966
Country

UK
Format

35mm
Running Time

120 minutes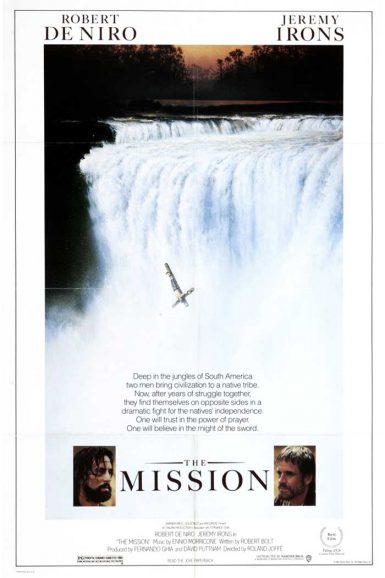 The Mission
Featuring sumptuous, Oscar-winning cinematography by Chris Menges and a spellbinding Ennio Morricone score, director Roland Joffé's Palme d'Or winner at the Cannes Film Festival is a stirring historical spectacle that's a feast for the eyes, ears, and soul. Deep in the jungles of 18th-century South America, two disparate men, a Jesuit priest (Jeremy Irons) and a reformed slave trader (Robert De Niro), must unite to protect a tribe from brutal colonial subjugation. Nominated for 7 Academy Awards, including Best Picture and Best Director, while Robert Bolt picked up Best Screenplay at the Golden Globes.
"A movie of great beauty, compassion, and power." – Dennis Cunningham, CBS-TV
Director

Roland Joffé
Writer

Robert Bolt
Composer

Ennio Morricone
Starring

Robert De Niro, Jeremy Irons, Ray McAnally, Aidan Quinn
Year

1986
Rated

PG
Country

UK/France
Format

35mm
Running Time

125 minutes