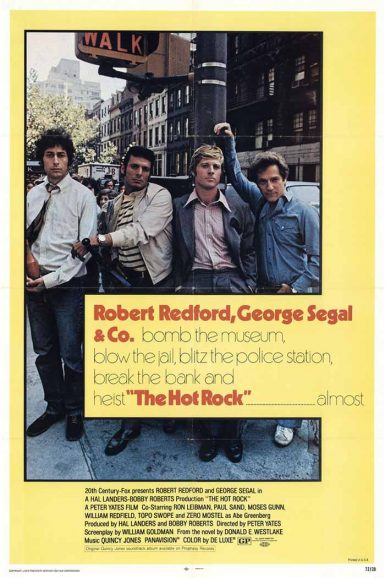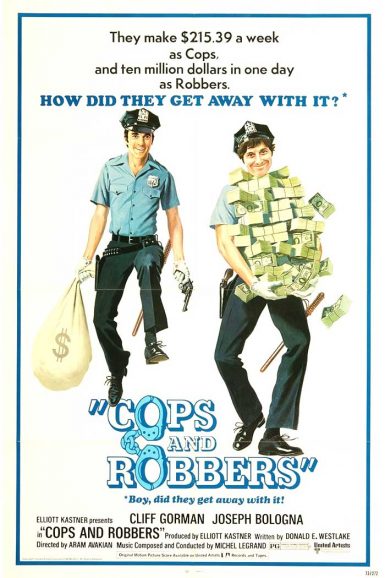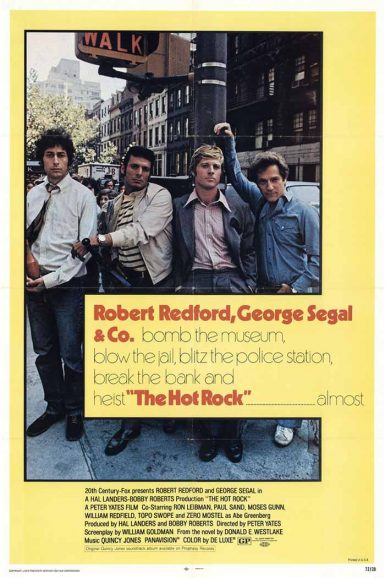 The Hot Rock
The Hot Rock has a pedigree that should've amounted to a heist classic and box office gold, with a William Goldman script, a talented director in Peter Yates (Bullitt), and a cast of audience favorites including Robert Redford, George Segal, Zero Mostel, Ron Leibman, Paul Sand and Moses Gunn, but this entertaining gem somehow slipped through the fingers of most filmgoers. Based on the book by the prominent author Donald E. Westlake, Africa wants their priceless "hot rock" returned to them that's on display in the Brooklyn Museum, so they have entrusted Dr. Amusa (Gunn) to finance a team to steal the priceless jewel. When Dortmunder (Robert Redford) is released from prison, he is pitched the idea by his brother in-law Kelp (George Segal), and the two set about putting together a team and a plan financed by the African representative. With smart heist and escape sequences by Goldman (there are more than one for this elusive rock) and Yates pushing his cast to desperately acquire it, all set to a Quincy Jones score – this would be a crime to miss at the New Beverly.
Director

Peter Yates
Writer

William Goldman from the novel by Donald E. Westlake
Starring

Robert Redford, George Segal, Ron Leibman, Paul Sand, Moses Gunn, William Redfield, Topo Swope, Zero Mostel
Year

1972
Rated

PG
Country

USA
Format

35mm
Running Time

101 minutes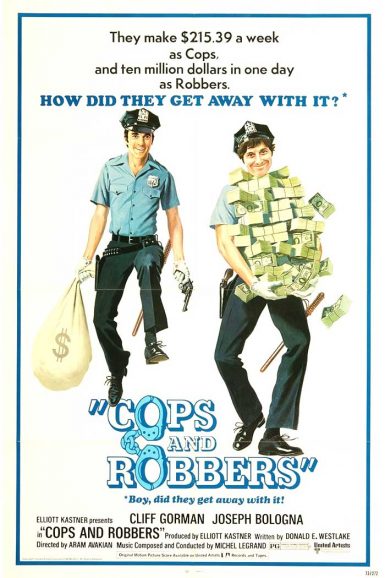 Cops and Robbers
Director Aram Avakian (who made the wonderfully infamous Terry Southern adaptation of novelist John Barth's End of the Road) turned out this rambunctiously funny crime comedy that has all the on-location goodness we've come to expect from seventies New York cinema. Joe Bologna and Cliff Gorman are two NYC cops, disgruntled at their workload and comparatively small salaries, who decide to pull a heist of millions of dollars worth of bearer bonds with the complicity of a local mobster. Needless to say, complications ensue. Screenwriter Donald Westlake adapted his own novel. With a crackerjack supporting cast that includes John Ryan, Joe Spinell and Dolph Sweet.
Director

Aram Avakian
Writer

Donald E. Westlake
Starring

Cliff Gorman, Joseph Bologna
Year

1973
Rated

PG
Country

USA
Format

35mm
Running Time

89 minutes