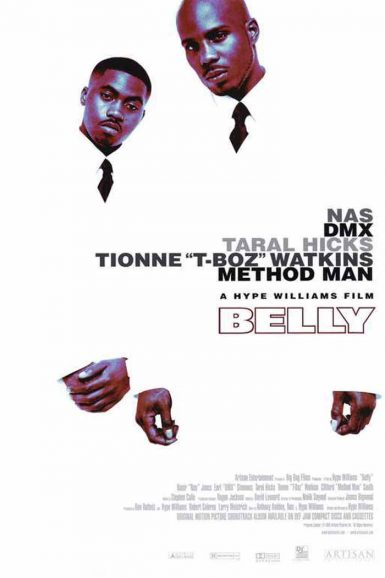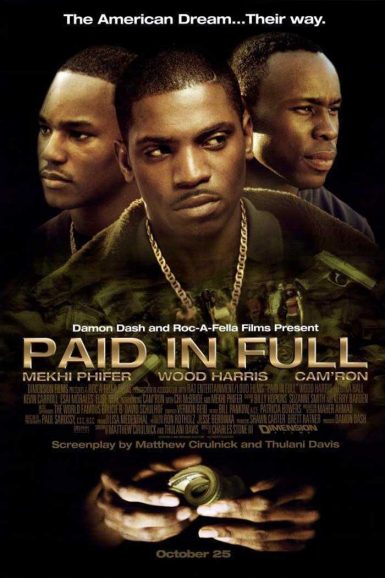 Belly
Paid In Full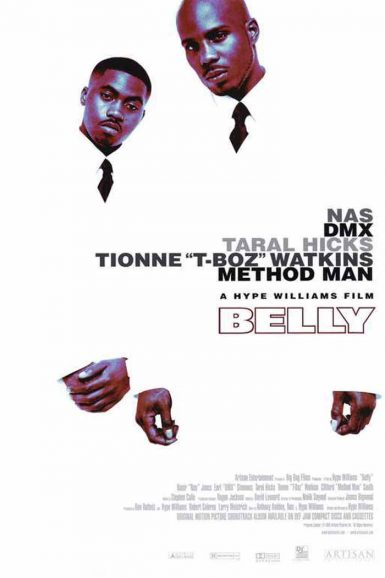 Belly
While our allotment of advance tickets has sold out online, some additional tickets will be available to purchase at the door on a first come, first served basis on the night of the show. Box office & doors open approximately 1 hour before showtime. For shows that have sold out online, in-person ticket purchases are limited to 2 tickets per person.
Money, power, respect… but who's got your back? Innovative and highly influential music video Hype Williams directs his sole feature, a dazzling, hypnotic, and hyper-stylized hip hop classic about a pair of small-time crooks at a crossroads in their criminal lives. Featuring a stacked cast of multi-platinum recording artists (Nas, DMX, T-Boz, Method Man) and a hot Def Jam soundtrack, Belly is a must-see on the big screen.
"It radiates talent, both from Williams and the musicians he captured at their commercial and artistic peak." – Clayton Purdom, A.V. Club
"It blazed a trail in black cinema that some filmmakers are only just now starting to understand and build upon." – KHAL, Complex
Director

Hype Williams
Starring

Nas, DMX, Taral Hicks, Tionne "T-Boz" Watkins, Method Man
Year

1998
Rated

R
Country

USA
Format

35m
Running Time

96 minutes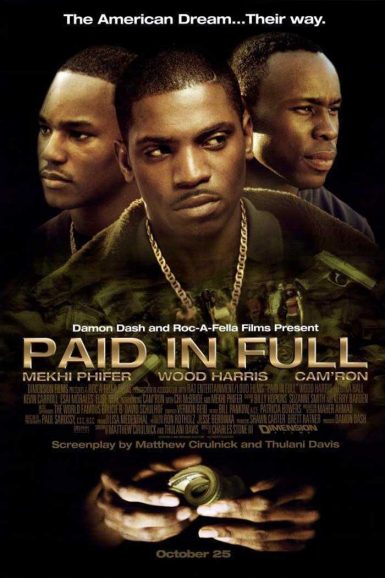 Paid In Full
The American dream… their way. The feature length debut from music video auteur Charles Stone III follows Ace (Wood Harris) from a dead-end job in dry cleaning to building a drug empire in 1980s Harlem. But escalating stakes and dangerous rivals could threaten downfall for Ace and his associates (Mekhi Phifer, Cam'ron). Paid in Full is a powerful crime drama propelled by a hip hop soundtrack.
"The movie is ambitious, has good energy and is well-acted" – Roger Ebert
Director

Charles Stone III
Starring

Mekhi Phifer, Wood Harris, Cam'ron, Kevin Carroll, Esai Morales, Chi McBride, Cynthia Martells, Elise Neal, Regina Hall
Year

2002
Rated

R
Country

USA
Format

35mm
Running Time

98 minutes