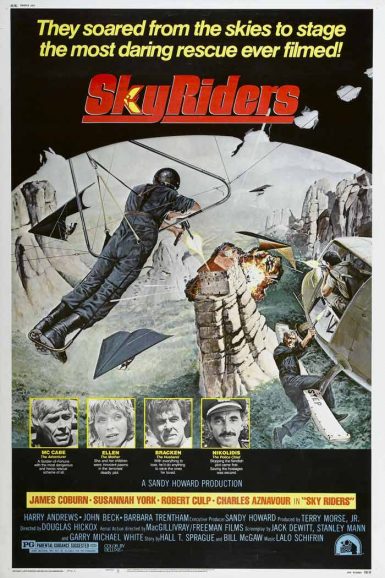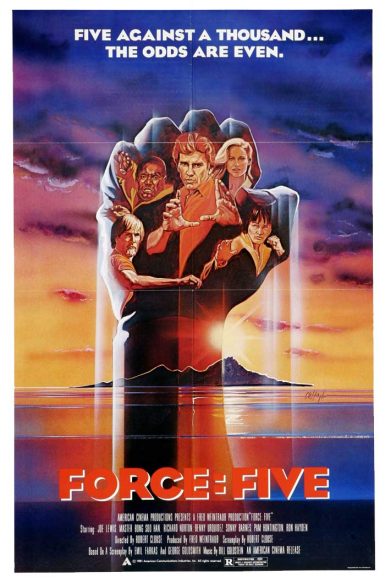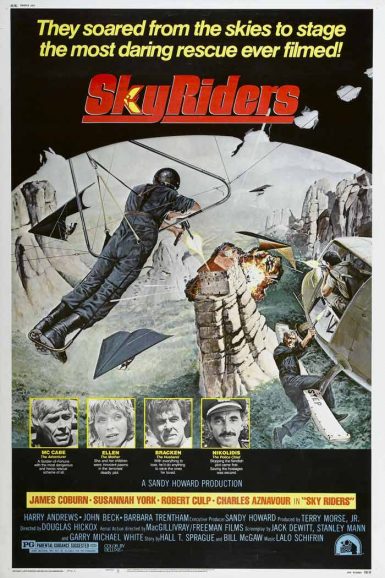 Sky Riders
They soared from the skies to stage the most daring rescue ever filmed! A team of professional hang gliders (!!!) led by James Coburn will have to save the day when ruthless terrorists whisk the wife (Susannah York) and children of a rich industrialist (Robert Culp) away to a secret mountain top monastery. Beautiful Greek scenery and breathtaking aerial footage highlight this high-flying adventure from the director of Zulu Dawn.
Director

Douglas Hickox
Starring

James Coburn, Susannah York, Robert Culp, Charles Aznavour
Year

1976
Country

USA
Format

16mm
Running Time

91 minutes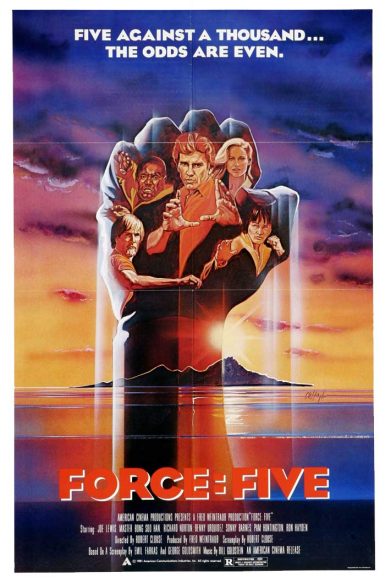 Force: Five
Five deadly martial artists are brought together on a rescue mission: to infiltrate a secure island stronghold and free the members of a dangerous and powerful cult. Force: Five, a loose remake of the Jim Kelly vehicle Hot Potato (1976), features five of the world's top-ranking martial arts experts. Joe Lewis, three-time international karate grand champion, has the leadership. Richard Norton, renowned martial arts weapons expert, has the skill. Benny "The Jet" Urquidez, world full-contact welterweight champion, has the speed. Sonny Barnes, California heavyweight karate champion, has the strength. Master Bong Soo Han, eighth-degree black belt, has the power. And Pam Huntington, well, she has everything else. When these five are against a thousand… the odds are even.
Director

Robert Clouse
Starring

Joe Lewis, Master Bong Soo Han, Sonny Barnes, Richard Norton, Benny Urquidez
Year

1981
Rated

R
Country

USA
Format

16mm
Running Time

96 minutes