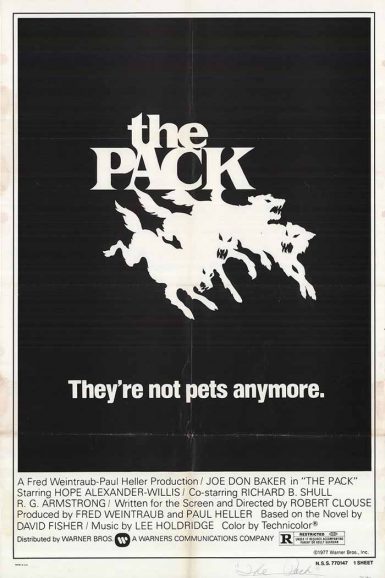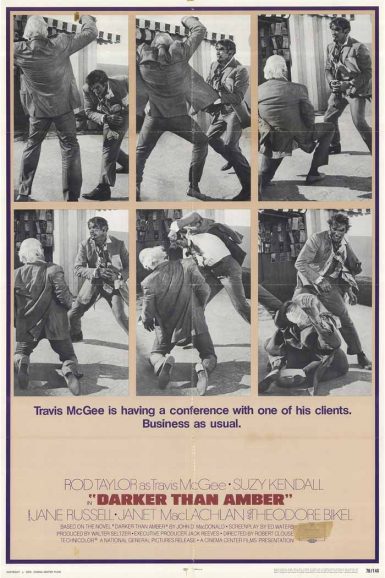 The Pack
Darker than Amber
Vibrant I.B. Technicolor 16mm print!
Buy Tickets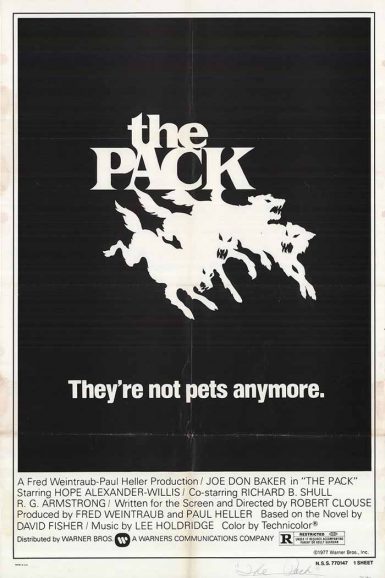 The Pack
Last summer they were pets. Now they are predators. Terror runs rampant when The Pack is loose! The residents of a remote vacation island must fight for survival when man's best friend becomes his mortal enemy in this tough, action-packed thrill-ride. Joe Don Baker leads an incredible cast of recognizable character actors in a last stand against hungry pooches running rampant in a bloodthirsty frenzy of fanged ferocity.
Director

Robert Clouse
Starring

Joe Don Baker, Hope Alexander-Willis, Richard B. Shull, R.G. Armstrong
Year

1977
Country

USA
Format

35mm
Running Time

95 minutes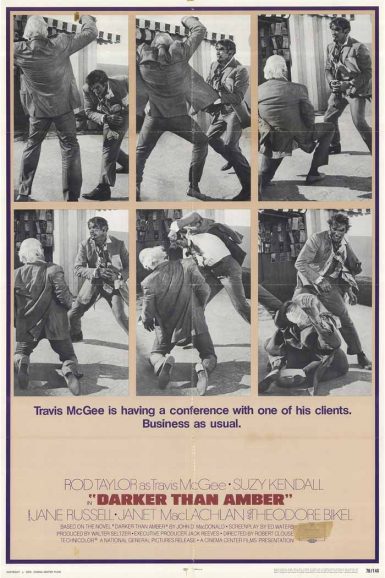 Darker than Amber
Who knew that doing the right thing could land you in a world of trouble? Based on John D. MacDonald's captivating Travis McGee series, Darker Than Amber explores one man's duty to protect the exploited, avenge the wronged, and dismantle the system of evil he fortuitously uncovers. Steven Soderbergh described the final fight scene as "jaw dropping," and you'll agree when you witness the play-fight turned real brawl that saw Rod Taylor and William Smith in a bone-breaking match-up!
Director

Robert Clouse
Starring

Rod Taylor, Suzy Kendall, Jane Russell, Janet MacLachlan, Theodore Bikel, William Smith
Year

1970
Country

USA
Format

I.B. Technicolor 16mm