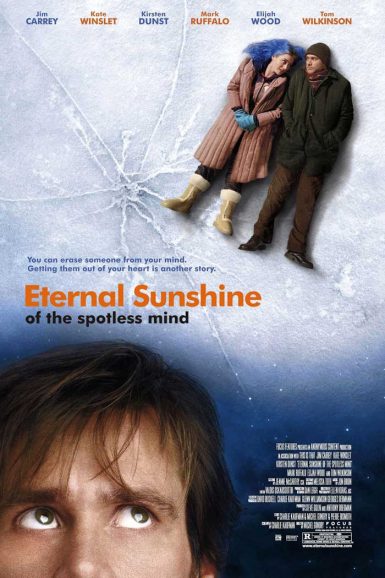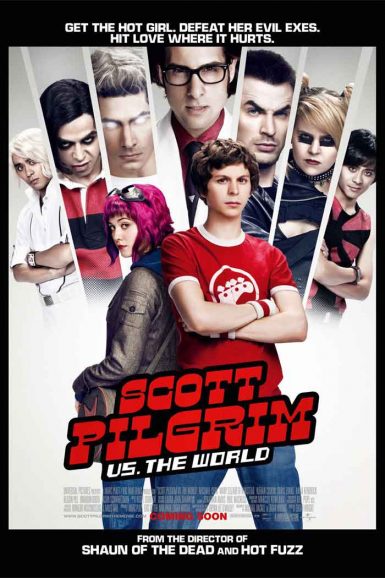 Eternal Sunshine of the Spotless Mind
Scott Pilgrim vs. the World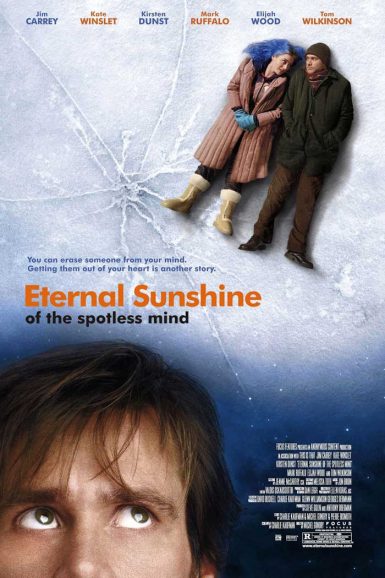 Eternal Sunshine of the Spotless Mind
While our allotment of advance tickets has sold out online, some additional tickets will be available to purchase at the door on a first come, first served basis on the night of the show. Box office & doors open approximately 1 hour before showtime. For shows that have sold out online, in-person ticket purchases are limited to 2 tickets per person.
Beautiful, tender, heartbreaking; the perfect descriptors for acclaimed writer Charlie Kaufman and innovative director Michel Gondry's mind bending, heart-ripping masterpiece. Perennial funny man Jim Carrey and Kate Winslet give career best performances, propelling a high concept, visually inventive study of the moments in between, mixing pure fantasy and absolute truth for a poignant look at breakups, breakdowns and breakthroughs. Dazzlingly alive and stunningly detailed, the film captures that rare magic, the indescribable rush and lasting impact of two people connecting. Featuring an all star supporting cast (Tom Wilkinson, Kirsten Dunst, Mark Ruffalo, Elijah Wood) and a memorable Jon Brion score, Eternal Sunshine of the Spotless Mind is impossible to forget.
Director

Michel Gondry
Writer

Charlie Kaufman
Composer

Jon Brion
Starring

Jim Carrey, Kate Winslet, Kirsten Dunst, Mark Ruffalo, Elijah Wood, Tom Wilkinson
Year

2004
Rated

R
Country

USA
Format

35mm
Running Time

108 minutes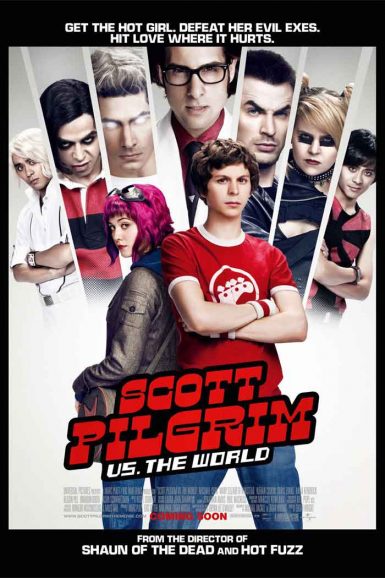 Scott Pilgrim vs. the World
Get the hot girl. Defeat her evil exes. Hit love where it hurts. In Edgar Wright's addictively rewatchable action / comedy / fantasy / romance epic of epic epicness, 22-year-old Sex Bob-Omb bassist Scott Pilgrim will have to battle the seven former lovers of his new girlfriend to win her heart. Featuring an endlessly quotable script from Wright and Michael Bacall based on the Oni Press graphic novels by Bryan Lee O'Malley, razor sharp editing, and a propulsive soundtrack, plus a pitch-perfect ensemble cast that includes Michael Cera, Mary Elizabeth Winstead, Kieran Culkin, Anna Kendrick, Alison Pill, Aubrey Plaza, Ellen Wong, and more!
Director

Edgar Wright
Writer

Screenplay by Michael Bacall & Edgar Wright based on the Oni Press graphic novels by Bryan Lee O'Malley
Starring

Michael Cera, Mary Elizabeth Winstead, Kieran Culkin, Chris Evans, Anna Kendrick, Alison Pill, Brandon Routh, Jason Schwartzman, Johnny Simmons, Mark Webber, Ellen Wong
Year

2010
Rated

PG-13
Country

USA/UK/Japan
Format

35mm
Running Time

112 minutes
Upcoming Showtimes
7:30 pm
Eternal Sunshine of the Spotless Mind
9:50 pm
Scott Pilgrim vs. the World