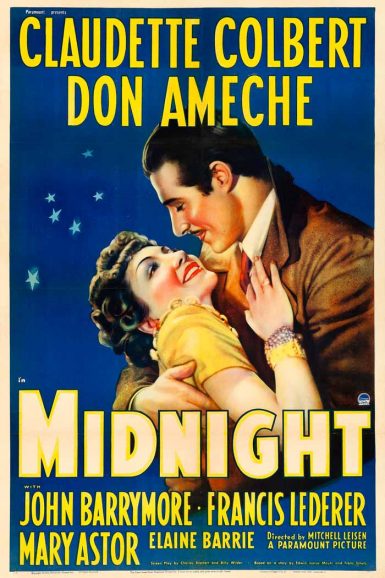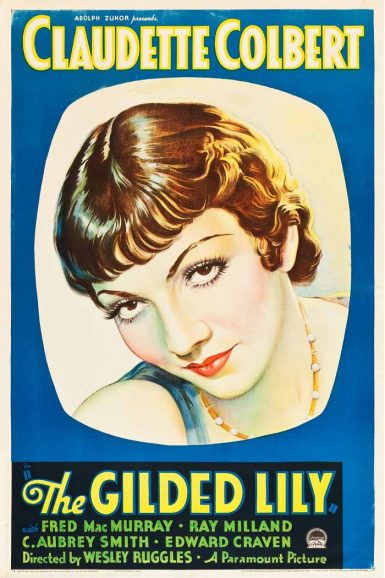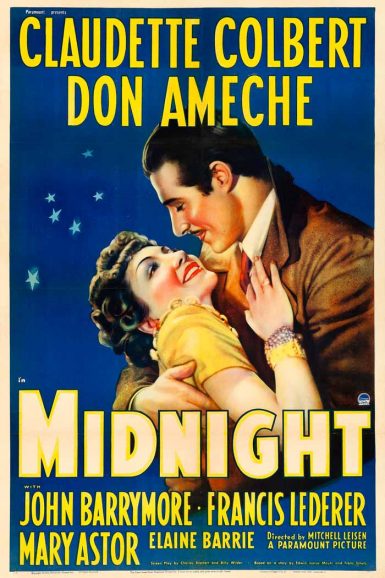 Midnight (1939)
You'll have the time of your life with this charming screwball delight! When an out-of-work American showgirl (Claudette Colbert) arrives in Paris without money or a place to stay, hilarious hijinx ensue as she impersonates a Hungarian countess and her mixed-up love life becomes entangled with a poor cabbie (Don Ameche) and a wealthy aristocrat (John Barrymore) intent on breaking up the affair between his wife (Mary Astor) and another man (Francis Lederer). Featuring a sharp screenplay by Charles Brackett and Billy Wilder.
Director

Mitchell Leisen
Writer

Screenplay by Charles Brackett and Billy Wilder based on a story by Edwin Justus Mayer and Franz Schulz
Starring

Claudette Cobert, Don Ameche, John Barrymore, Francis Lederer, Mary Astor, Elaine Barrie, Hedda Hopper
Year

1939
Country

USA
Format

35mm
Running Time

94 minutes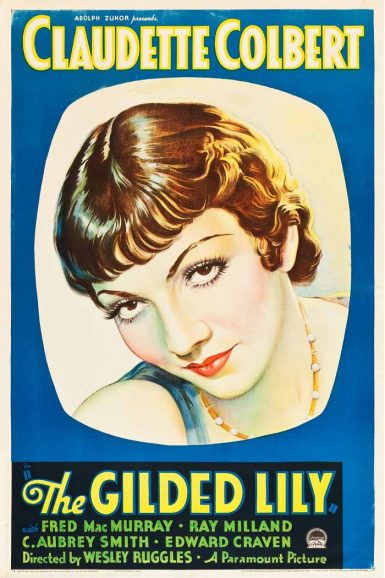 The Gilded Lily
It happened one night on a park bench! Claudette Colbert stars in a sparkling romantic comedy, meeting weekly on a park bench for popcorn and conversation with her best pal (Fred MacMurray, in the first of his many collaborations with Colbert). But when he confesses that he's secretly pines for her, it complicates their relationship, especially when she meets a handsome young man (Ray Milland), who's secretly a British nobleman incognito in New York.
Director

Wesley Ruggles
Writer

Screenplay by Claude Binyon suggested by a story by Jack Kirkland and Melville Baker
Starring

Claudette Cobert, Fred MacMurray, Ray Milland, C. Aubrey Smith, Luis Alberni
Year

1935
Country

USA
Format

35mm
Running Time

83 minutes