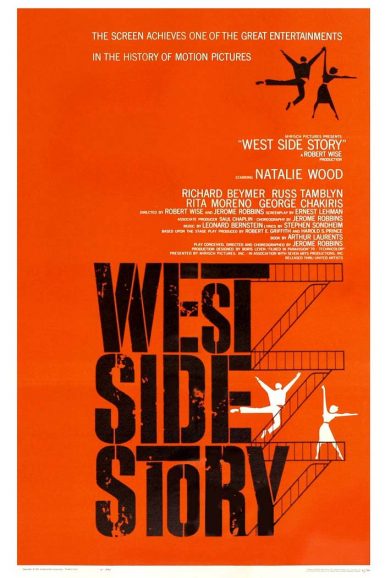 West Side Story (IB Tech Print)
Vibrant I.B. Technicolor 35mm print!
Buy Tickets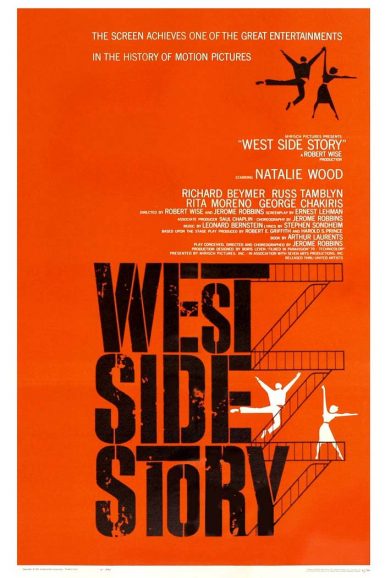 West Side Story (IB Tech Print)
The timeless story of Romeo and Juliet is transported to the mean streets of New York in the big screen update of the acclaimed Broadway musical West Side Story! While opposing gangs the Jets and the Sharks brawl for turf control, a forbidden love affair blooms across battle lines between a tough and his rival's sister. Featuring a stellar cast (Natalie Wood and Richard Beymer as the star crossed lovers, Russ Tamblyn and George Chakiris as the gang leaders), legendary music by Leonard Bernstein and jaw-dropping choreography by co-director Jerome Robbins, West Side Story still holds the record for most Academy Award wins for a movie musical with 10 Oscars, including Best Picture, Best Director, Best Supporting Actor (Chakiris), Best Supporting Actress (Rita Moreno), Best Cinematography and Best Art Direction.
"West Side Story is a beautifully-mounted, impressive, emotion-ridden and violent musical which, in its stark approach to a raging social problem and realism of unfoldment, may set a pattern for future musical presentations." – Whitney Williams, Variety
"What they have done with West Side Story in knocking it down and moving it from stage to screen is to reconstruct its fine material into nothing short of a cinema masterpiece." – Bosley Crowther, The New York Times
Director

Robert Wise and Jerome Robbins
Starring

Natalie Wood, Richard Beymer, Russ Tamblyn, Rita Moreno, George Chakiris
Year

1961
Country

USA
Format

35mm
Running Time

152 minutes