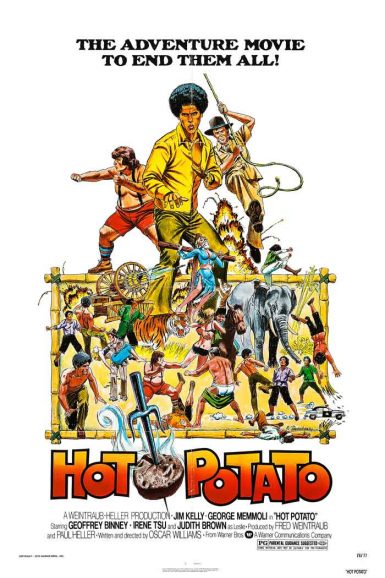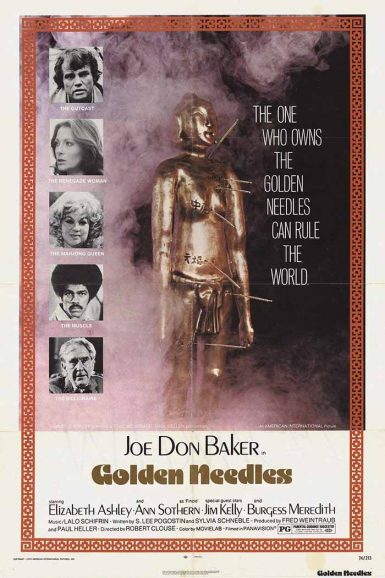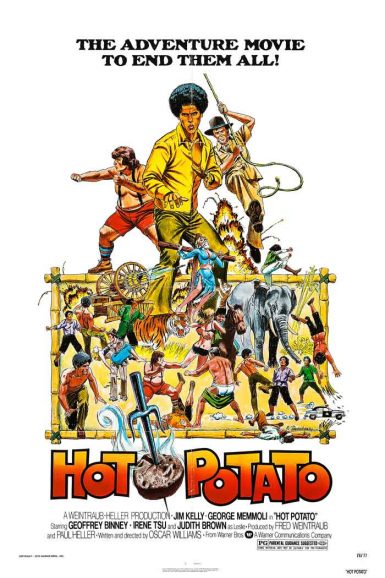 Hot Potato
The New Bev celebrates Jim Kelly, lauded American martial artist and actor, with the follow-up to the blaxploitation classic Black Belt Jones! Hot Potato calls Jones (Kelly) back into action for a covert mission in a hostile sector of the world. His quest will take him and a small group of mercenaries into the deepest parts of the jungle where they must rely on skill, strength, and smarts to guide them into the heart of a diabolical plot against an American politician.
Director

Oscar Williams
Starring

Jim Kelly, George Memmoli, Geoffrey Binney, Irene Tsu, Judith Brown
Year

1976
Rated

PG
Country

USA
Format

35mm
Running Time

87 minutes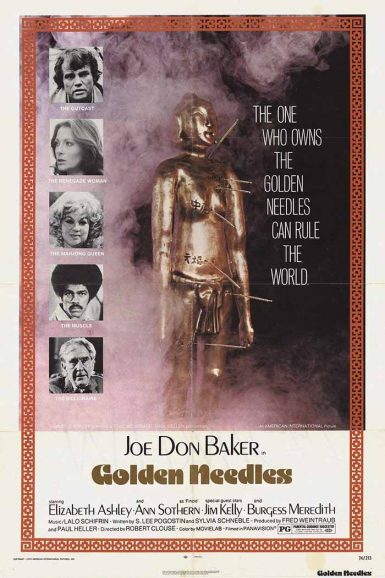 Golden Needles
From each corner of the world, seven desperate people seek the treasure of pain… or pleasure. According to ancient Chinese legend, these special needles guarantee everlasting youth and vigor to their owner… or unbearable suffering before a pitiful death. Friends and enemies are one and the same and no one will go down without a fight! The one who owns the golden needles can rule the world. Jim Kelly co-stars in Robert Clouse's thrilling chase for the Golden Needles!
Director

Robert Clouse
Starring

Joe Don Baker, Elizabeth Ashley, Ann Sothern, Jim Kelly, Burgess Meredith
Year

1974
Rated

PG
Country

USA
Format

35mm
Running Time

92 minutes