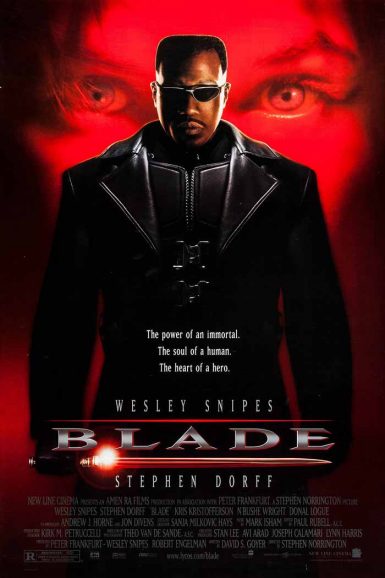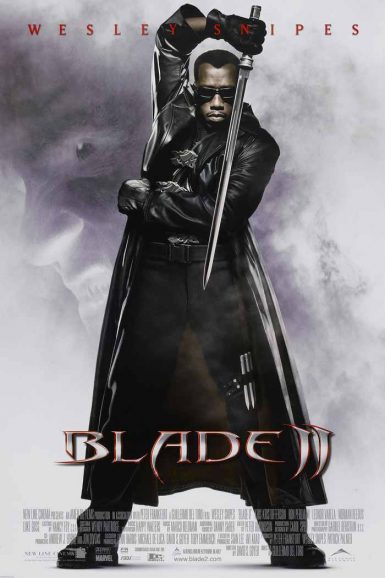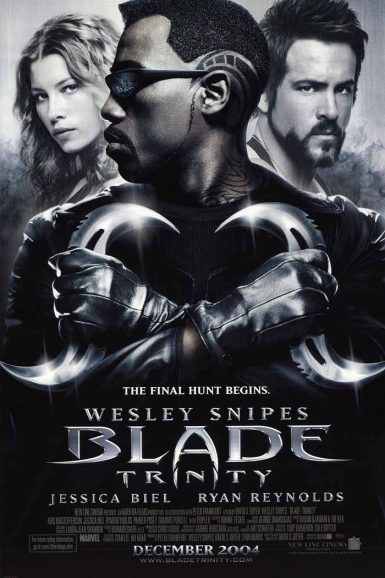 Blade
Blade II
Blade: Trinity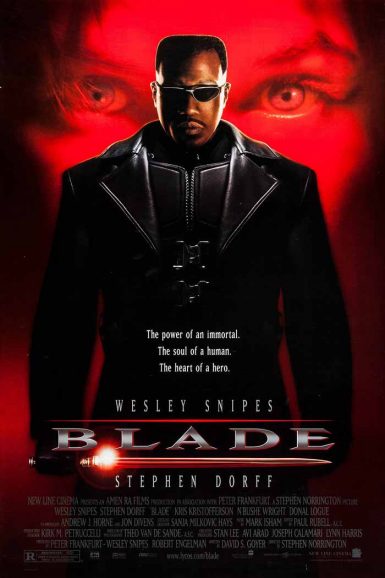 Blade
While our allotment of advance tickets has sold out online, some additional tickets will be available to purchase at the door on a first come, first served basis on the night of the show. Box office & doors open approximately 1 hour before showtime. For shows that have sold out online, in-person ticket purchases are limited to 2 tickets per person.
For thousands of years, they have existed among us. A secret nation with a lust for power. Now, one will lead them to conquer mankind. And one will try to stop him. Half human, half immortal, he is their greatest fear… and our only hope. In the brutal, bloody, and badass R-rated superhero spectacular, Wesley Snipes is Blade, a half-vampire daywalker adept at killing the undead.
Director

Stephen Norrington
Starring

Wesley Snipes, Stephen Dorff, Kris Kristofferson, N'Bushe Wright, Donal Logue, Udo Kier
Year

1998
Rated

R
Country

USA
Format

35mm
Running Time

120 minutes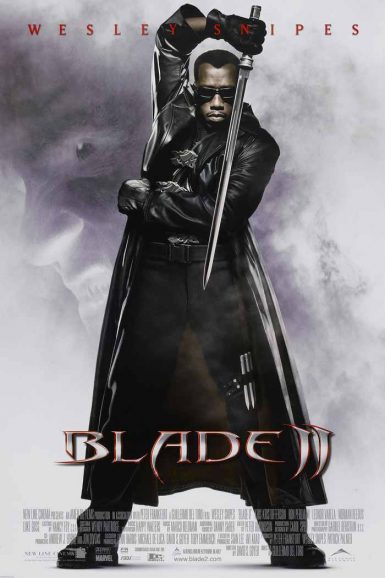 Blade II
Last time he fought against his sworn enemies. This time he will have to fight with them. Blade must form an uneasy partnership with his fanged foes to face a new strain of vampire that threatens to wipe them both out. Director Guillermo del Toro's striking sequel is a gruesome good time.
Director

Guillermo del Toro
Starring

Wesley Snipes, Kris Kristofferson, Ron Perlman, Leonor Varela, Norman Reedus, Thomas Kretschmann, Luke Goss, Donnie Yen
Year

2002
Rated

R
Country

USA
Format

35mm
Running Time

117 minutes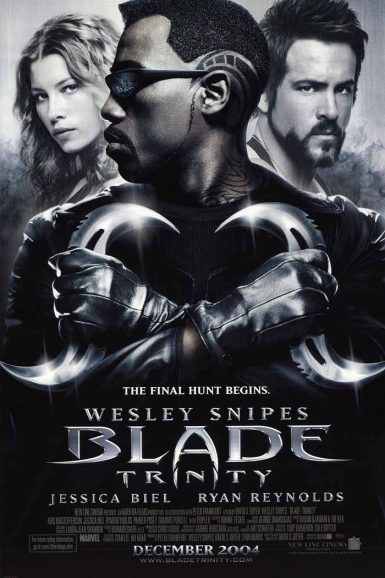 Blade: Trinity
He's fought the forces of darkness alone… until now. Framed for murder and on the run from the FBI, Blade will have to partner with a pair of vampire-hunting humans to battle the ancient creature that's hunting them – Dracula. Jessica Biel and Ryan Reynolds co-star (plus Parker Posey and Natasha Lyonne!)
Director

David S. Goyer
Starring

Wesley Snipes, Kris Kristofferson, Jessia Biel, Ryan Reynolds, Parker Posey, Dominic Purcell, Triple H, Natasha Lyonne, Patton Oswalt
Year

2004
Rated

R
Country

USA
Format

35mm
Running Time

113 minutes