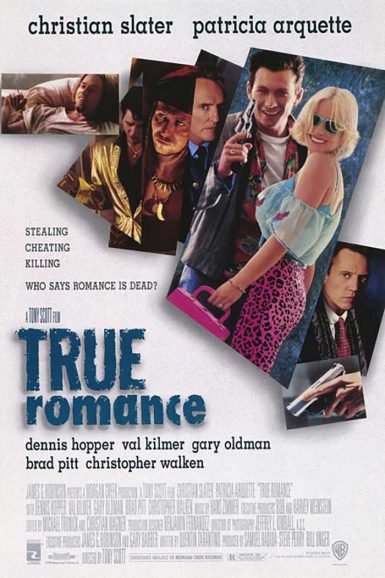 True Romance
Gorgeous 35mm print from Quentin Tarantino's personal archive!
Buy Tickets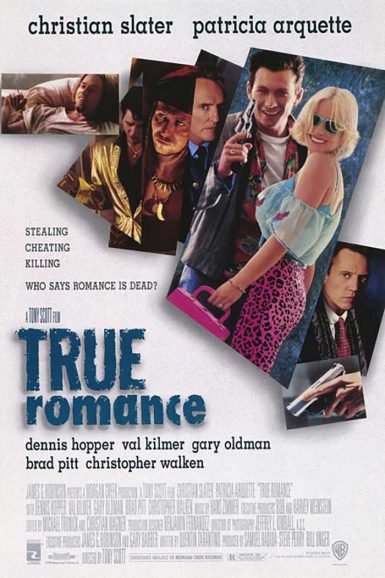 True Romance
A rock 'n roll adventure following two unlikely lovers who accidentally double cross the mob and hit the road towards Los Angeles. Featuring an all-star cast, slick direction from Tony Scott and an endlessly-quotable script by Quentin Tarantino, True Romance will have you saying "you're so cool" all month long.
"This is the kind of movie that creates its own universe, and glories in it. Made with such energy, such high spirits, such an enchanting goofiness, that it's impossible to resist." – Roger Ebert
"It's Tarantino's gutter poetry that detonates True Romance. This movie is dynamite." – Peter Travers, Rolling Stone
Kim Morgan discusses True Romance on the New Beverly blog.
Director

Tony Scott
Writer

Quentin Tarantino
Starring

Christian Slater, Patricia Arquette, Dennis Hopper, Val Kilmer, Gary Oldman, Brad Pitt, Christopher Walken, Bronson Pinchot, Samuel L. Jackson, Michael Rapaport, Saul Rubinek, Conchata Ferrell and James Gandolfini
Year

1993
Rated

R
Country

USA/France
Format

35mm
Running Time

119 minutes