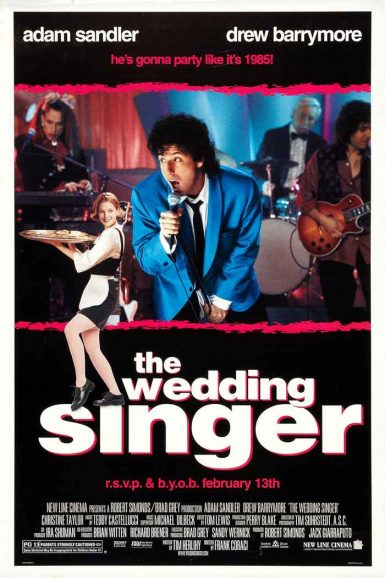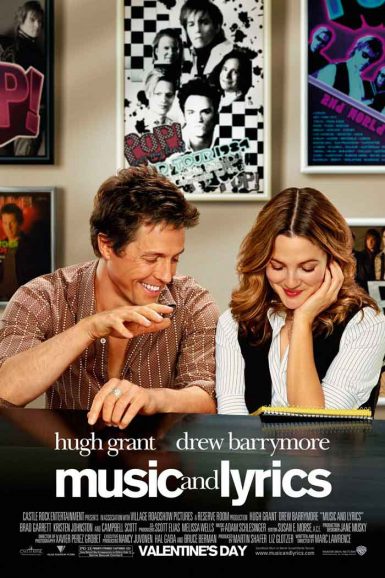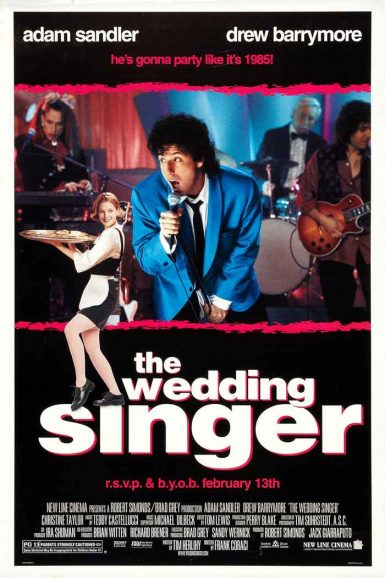 The Wedding Singer
He's gonna party like it's 1985. He's a popular wedding singer. She's the new waitress where he works. They're both with the wrong people… but right for each other. Adam Sandler & Drew Barrymore star in the first of their collaborations, a fun, funny, and heartfelt romantic comedy packed with pure chemistry, a fantastic soundtrack of '80s favorites, and a delightful supporting cast.
Director

Frank Coraci
Writer

Tim Herlihy
Starring

Adam Sandler, Drew Barrymore, Christine Taylor, Allen Covert, Matthew Glave, Ellen Albertini Dow, Angela Featherstone, Alexis Arquette
Year

1998
Rated

PG-13
Country

USA
Format

35mm
Running Time

96 minutes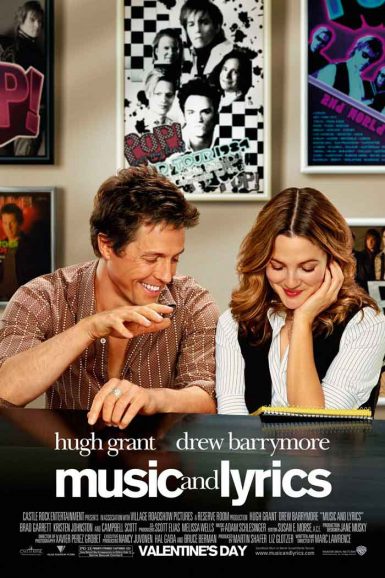 Music and Lyrics
Share the music with someone you love. When the hot new teen sensation calls on a has-been '80s star to write her next pop hit, the reluctant composer will need to seize the opportunity or fade into irrelevance. Now he'll have to turn to an unlikely creative partner – a plant-watering wordsmith – to help set the Music and Lyrics. An irresistible Hugh Grant and Drew Barrymore star in a sparkling romantic comedy from writer-director Marc Lawrence.
Director

Marc Lawrence
Writer

Marc Lawrence
Starring

Hugh Grant, Drew Barrymore, Brad Garrett, Kristen Johnston, Haley Bennett, Campbell Scott
Year

2007
Rated

PG-13
Country

USA
Format

35mm
Running Time

104 minutes
Upcoming Showtimes
6:30 pm
The Wedding Singer