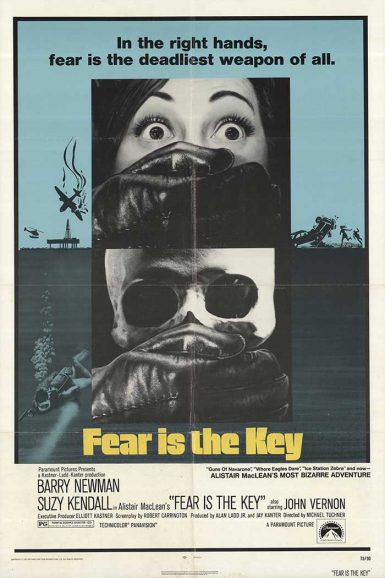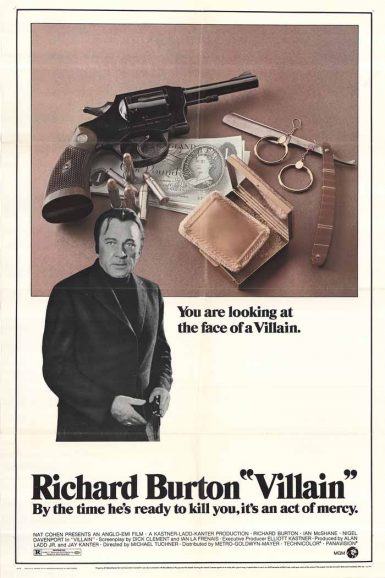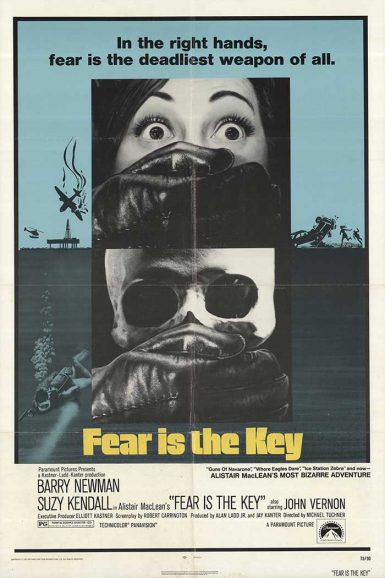 Fear is the Key (IB Tech Print)
In the right hands, fear is the deadliest weapon of all. Following the murder of his wife and daughter, a man (Vanishing Point's Barry Newman) plots his revenge by posing as a criminal and kidnapping the daughter of an oil tycoon (Suzy Kendall) to draw out the killers. Filled with twists, stunning car chases, espionage thrills and tons of cool, Fear is the Key is an unpredictable and underrated gem!
Director

Michael Tuchner
Starring

Barry Newman, Suzy Kendall, John Vernon, Dolph Sweet, Ben Kingsley, Ray McAnally
Year

1972
Country

UK
Format

35mm
Running Time

103 minutes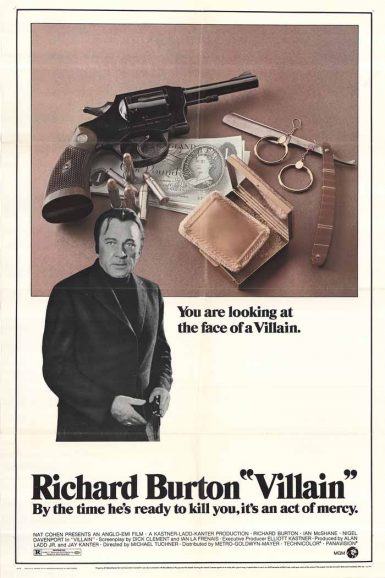 Villain
Meet Vic Dakin. Then wish you hadn't. Michael Tuchner's feature directorial debut (based on the 1968 British crime novel The Burden of Proof) follows Richard Burton as Vic Dakin, the sadistic overlord of one of London's most notorious criminal empires. The good guys are closing in and Dakin is becoming increasingly entombed in his own sexual and physical brutality as he races to silence those who might betray him. Most stories have a hero. This one has a Villain.
Director

Michael Tuchner
Starring

Richard Burton, Ian McShane, Nigel Davenport
Year

1971
Rated

R
Country

UK/USA
Format

16mm
Running Time

85 minutes