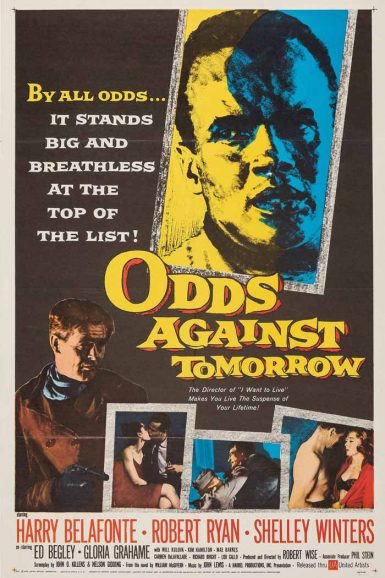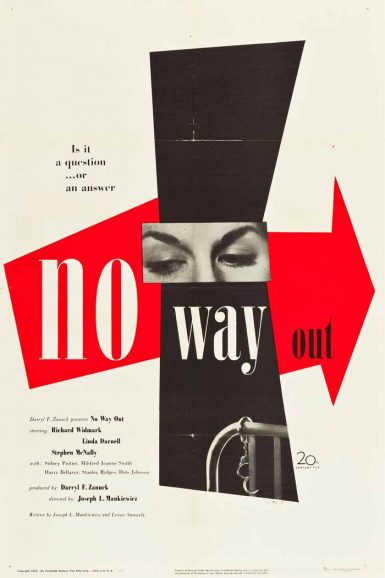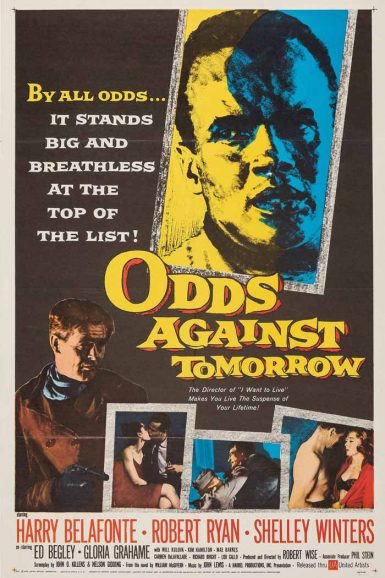 Odds Against Tomorrow
He knew where $50,000 lay begging to be stolen! An ex-cop recruits an ex-con and an in-debt nightclub entertainer for a big money bank job. But when the hardened crook discovers his new partner is a Black man, his seething hatred threatens to boil over before the heist even starts. Harry Belafonte and Robert Ryan face off in Robert Wise's tough noir. Gloria Grahame, Shelley Winters, and Ed Begley co-star.
Director

Robert Wise
Starring

Harry Belafonte, Robert Ryan, Shelley Winters, Ed Begley, Gloria Grahame
Year

1959
Country

USA
Format

35mm
Running Time

95 minutes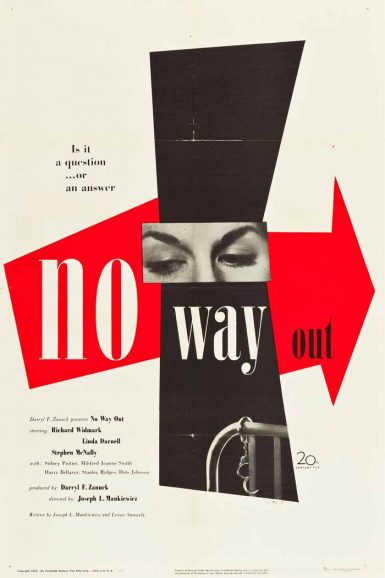 No Way Out (1950)
When the bigoted Biddle brothers are shot and apprehended while committing a robbery, they're hauled to the hospital for treatment. But when one dies under the care of the facility's sole Black doctor, the racist surviving sibling accuses the MD of murder, igniting a firestorm of racial tension. In his screen debut, Sidney Poitier electrifies director-co-writer Joseph L. Mankiewicz's gripping drama. Richard Widmark, Linda Darnell, and Stephen McNally co-star.
Director

Joseph L. Mankiewicz
Starring

Sidney Poitier, Richard Widmark, Linda Darnell, Stephen McNally
Year

1950
Country

USA
Format

35mm
Running Time

106 minutes
Upcoming Showtimes
7:30 pm
Odds Against Tomorrow
9:35 pm
No Way Out (1950)