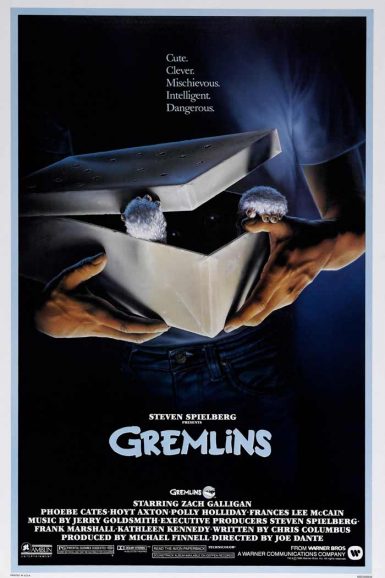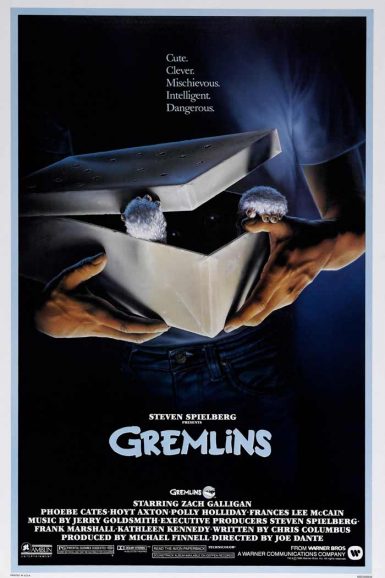 Gremlins
You should know the rules by now: Don't expose them to bright light. Don't get them wet. And above all, don't feed them after midnight. So join Gizmo and all the monstrous Gremlins as they burst off the screen in the greatest small-town holiday adventure since It's A Wonderful Life! This bonanza of proliferating pests is the beloved result of the remarkable union between director Joe Dante, writer Chris Columbus, and Steven Spielberg's Amblin Entertainment. Mixing Norman Rockwell sentimentality and anarchic vandalism, this Christmas-comedy-horror classic both lights up and destroys everything you love (and loathe) about the holidays.
"A wildly original roller-coaster ride of hilarious mischief." – Richard Corliss, TIME Magazine
"Here's the season's most delicious and unexpected surprise. Despite the horror-flick title, Gremlins is a movie of wicked wit and startling invention, and it has a heart that's at least a match for the special effects." – Peter Travers, People Magazine
"At the level of Serious Film Criticism, it's a meditation on the myths in our movies: Christmas, families, monsters, retail stores, movies, boogeymen. At the level of Pop Movie-going, it's a sophisticated, witty B movie, in which the monsters are devouring not only the defenseless town, but decades of defenseless clichés." – Roger Ebert
Check out the full set of Gremlins lobby cards on the New Beverly forum.
Director

Joe Dante
Starring

Zach Galligan, Phoebe Cates, Hoyt Axton, Polly Holliday, Frances McCain, Corey Feldman, Dick Miller
Year

1984
Rated

PG
Country

USA
Format

35mm
Running Time

106 minutes