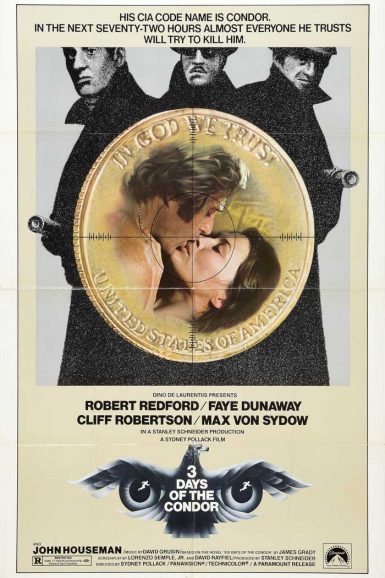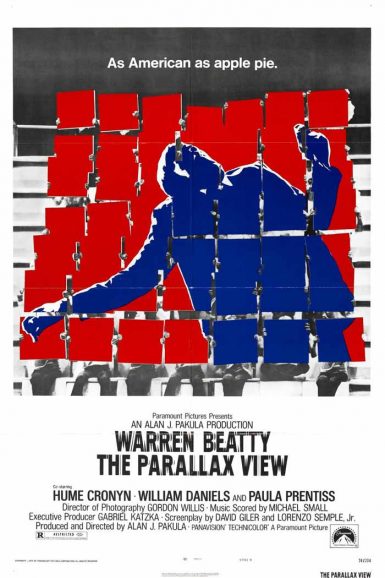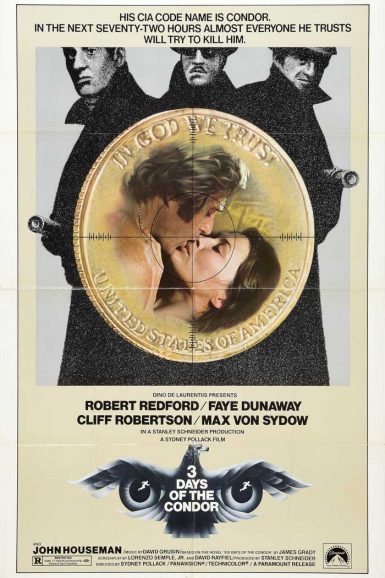 Three Days of the Condor
His code name is Condor. In the next twenty-four hours everyone he trusts will try to kill him. Robert Redford stars in Sydney Pollack's epic suspene thriller Three Days of the Condor as a bookish researcher on the run after his CIA co-workers are brutally assassinated. But can he figure out who's behind the killing in time to get in from the cold? Featuring a stellar cast including Faye Dunaway, Cliff Robertson, John Houseman and Max von Sydow!
"Three Days of the Condor is a well-made thriller, tense and involving, and the scary thing, in these months after Watergate, is that it's all too believable." – Roger Ebert
"Three Days of the Condor is a good-looking, entertaining suspense film… At its best moments, Three Days of the Condor creates without effort or editorializing that sense of isolation – that far remove from reality – within which super-government agencies can operate with such heedless immunity." – Vincent Canby, The New York Times
Kim Morgan discusses Three Days of the Condor on the New Beverly blog.
Director

Sydney Pollack
Writer

Screenplay by Lorenzo Semple Jr. and David Rayfiel based on the novel 'Six Days of the Condor' by James Grady
Starring

Robert Redford, Faye Dunaway, Cliff Robertson, John Houseman, Max von Sydow
Year

1975
Rated

R
Country

USA
Format

35mm
Running Time

117 minutes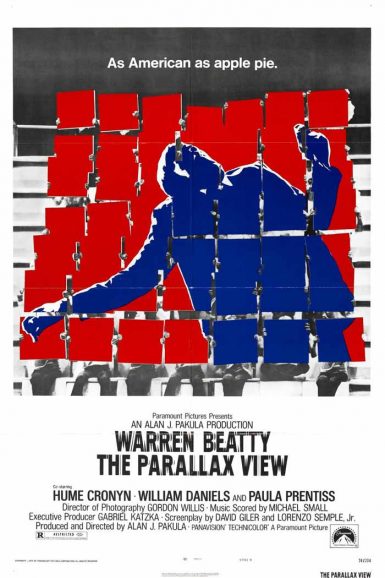 The Parallax View
As American as apple pie. A journalist investigating a string of strange deaths surrounding a senator's assassination uncovers an ever-growing conspiracy. Warren Beatty stars in one of the most searing political thrillers of the '70s. Director Alan J. Pakula crafts a tense tale expertly shot by legendary director of photography Gordon Willis, from a sharp screenplay by David Giler and Lorenzo Semple Jr. based on the novel by Loren Singer.
Director

Alan J. Pakula
Writer

Screenplay by David Giler and Lorenzo Semple Jr. based on the novel by Loren Singer
Starring

Warren Beatty, Hume Cronyn, William Daniels, Paula Prentiss
Year

1974
Rated

R
Country

USA
Format

35mm
Running Time

102 minutes
Upcoming Showtimes
7:30 pm
Three Days of the Condor
9:55 pm
The Parallax View