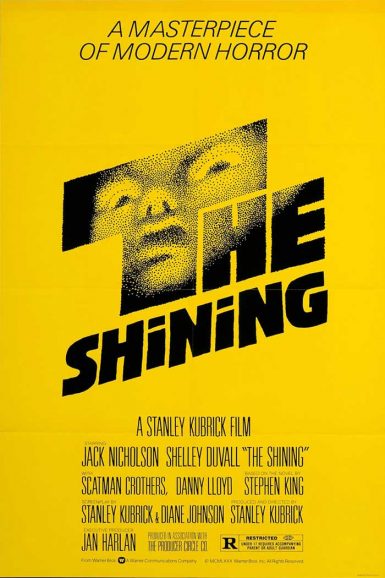 The Shining (Sold Out)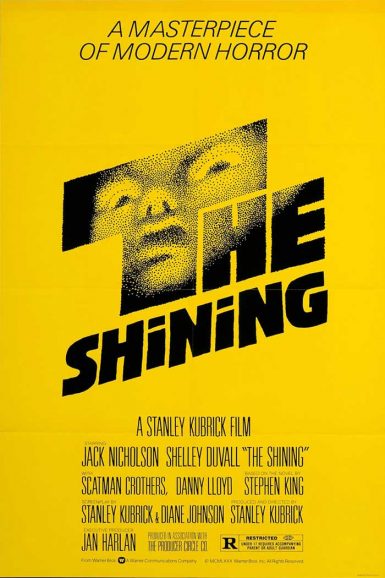 The Shining (Sold Out)
This show is now SOLD OUT. Unlike other New Beverly events, please note that we are not holding aside tickets to sell at the door for this screening. However, we will have a standby line for any seats that may open up at showtime.
Stanley Kubrick's previous epic, Barry Lyndon, before experiencing a major critical reappraisal, had initially experienced a mediocre response. To insure both an artistic and box office success, Kubrick chose Stephen King's cabin fever-style horror bestseller The Shining for his next project. He follows a small family trying to make a new start, with Jack Torrance (Jack Nicholson) determined to use his new winter job as caretaker at the remote, snowbound Overlook Hotel to make headway with his frustrated writing career. But as the weeks of isolation progress, it becomes plain to his wife, Wendy (Shelley Duvall), that Jack is becoming more withdrawn, unproductive and hostile, and that son, Danny (Danny Lloyd), is undergoing a series of progressively worse hypnotic trances that indicate evil supernatural forces may be at work within the gigantic lodge. Scatman Crothers, Joe Turkel and Philip Stone do superior work in key supporting roles. Ironically, The Shining – though it slowly turned a more than decent profit – like Barry Lyndon, suffered mixed reviews upon first release, only to receive a startling reversal in the 1990s, when many of the same critics dubbed it one of the scariest horror films of all time.
"Stanley Kubrick's cold and frightening The Shining challenges us to decide: Who is the reliable observer? Whose idea of events can we trust? … It is this elusive open-endedness that makes Kubrick's film so strangely disturbing." – Roger Ebert
"Kubrick made a majestically terrifying movie, where what you don't see or comprehend shadows every move the characters make." – Martin Scorsese
Read a 1980 Newsweek article on The Shining on the New Beverly blog.
Ariel Schudson discusses The Shining on the New Beverly blog.
Director

Stanley Kubrick
Starring

Jack Nicholson, Shelley Duvall, Danny Lloyd, Scatman Crothers
Year

1980
Rated

R
Country

USA/UK
Format

35mm
Running Time

144 minutes