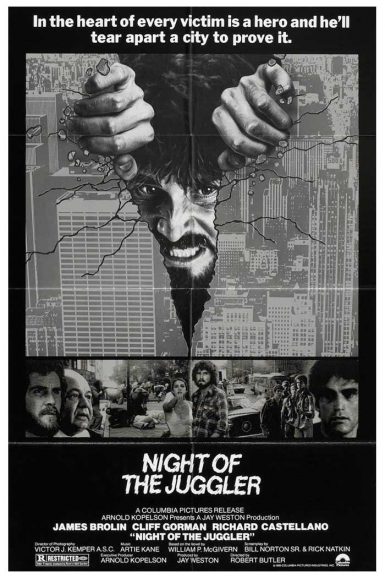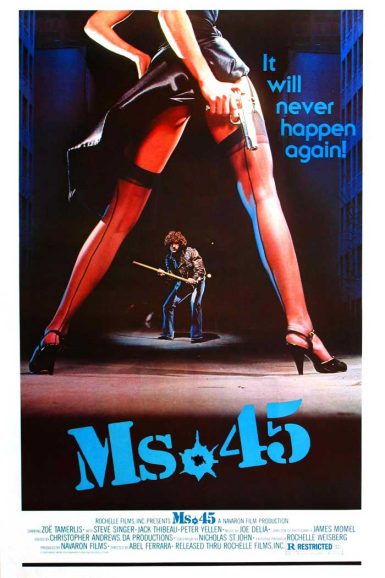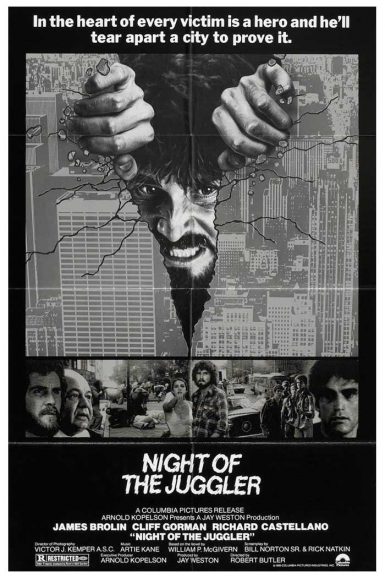 Night of the Juggler
Never released on dvd! In the heart of every victim is a hero and he'll tear apart a city to prove it. James Brolin is a hard hitting ex-cop in a determined search for his kidnapped daughter in Night of the Juggler. And this is one of the great, yet-to-be-rediscovered NYC sleaze classics, a vicious, relentlessly-paced, edge-of-your-seat thriller with Brolin tirelessly crossing the burned out streets of the grimy city in the hope of saving his daughter before it's too late. An awesome Times Square time capsule packed with the seedy sights & delights of the Big Apple!
Director

Robert Butler
Starring

James Brolin, Cliff Gorman, Richard Castellano, Linda G. Miller, Barton Heyman, Sully Boyar and Julie Carmen
Year

1980
Rated

R
Country

USA
Format

35mm
Running Time

101 minutes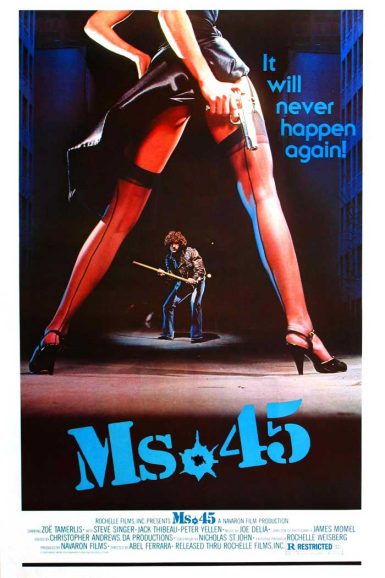 Ms. 45
A New York nightmare from director Abel Ferrara. Following multiple unspeakable assaults, a mute seamstress' rage transforms her into an angel of vengeance, and no man on the mean streets of NYC will be safe from her righteous rampage of violence. Zoë Lund, actress / model / musician / Bad Lieutenant co-screenwriter, is unforgettable in the lead role, while Ferrara stylishly crafts grindhouse gold from the grit & grime of the city's seedy underbelly. Essential viewing for all cult film fanatics!
Director

Abel Ferrara
Starring

Zoë Tamerlis, Bogey, Albert Sinkys, Darlene Stuto, Helen McGara
Year

1981
Country

USA
Format

35mm
Running Time

80 minutes
Upcoming Showtimes
7:30 pm
Night of the Juggler