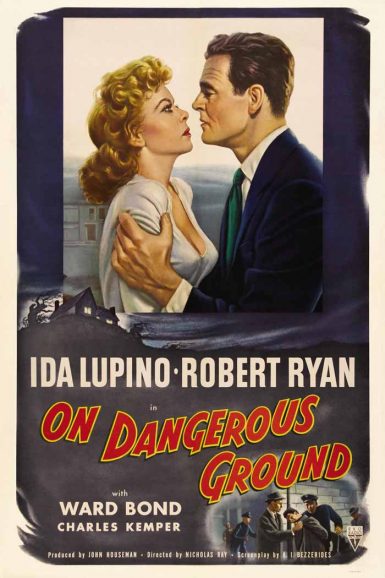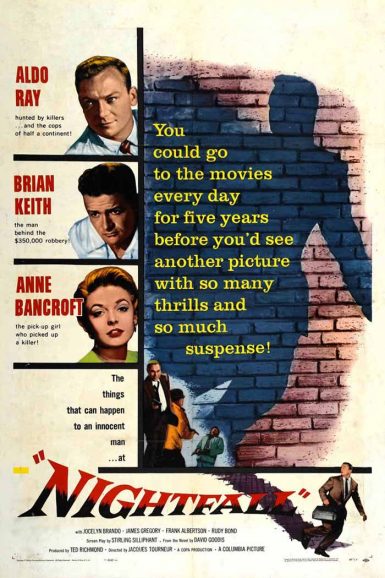 On Dangerous Ground
Nightfall
Gorgeous 35mm print from the Sony Archives!
Buy Tickets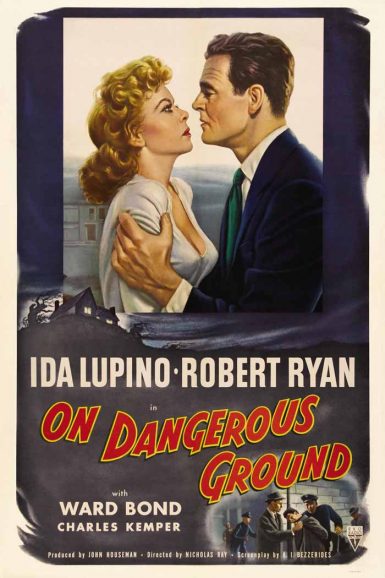 On Dangerous Ground
Perhaps iconoclastic director Nicholas Ray's greatest noir, On Dangerous Ground supplies an anguished artfulness that combines the best of his raw auteur poetry with dream factory Hollywood. A cut-from-marble Robert Ryan stars as a cynical city cop who'd rather beat up suspects than ask questions. His violent streak gets him reassigned to a snowy mountain town to assist in the investigation of a little girl's murder. He soon develops a strong connection with a lonely blind woman (Ida Lupino) who may hold the key to finding the killer. At times both soul-stirringly sweet and relentlessly brutal, this classic features a moody Bernard Herrmann score and was partially directed by Lupino herself.
"Perched between late-'40s noir and mid-'50s crime drama, this is one of the great, forgotten works of the genre." – Fernando F. Croce, Slant Magazine
Director

Nicholas Ray
Starring

Ida Lupino, Robert Ryan, Ward Bond, Charles Kemper
Year

1951
Country

USA
Format

35mm
Running Time

82 minutes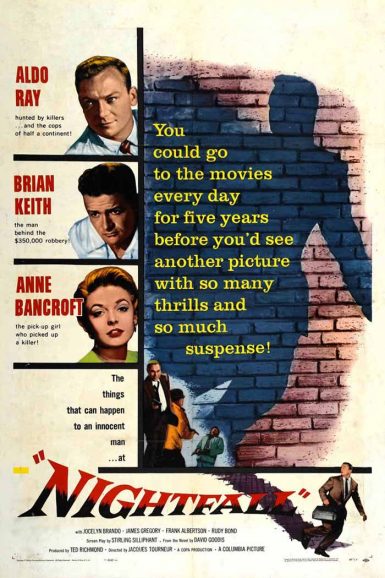 Nightfall
You'll be shocked to learn of the things that can happen to an innocent man at Nightfall. Jim Vanning (Aldo Ray) is haunted by a tragic memory, but the ghosts of that night are entirely real. A series of mischances will keep him running for his life… until he reaches the end of the trail. Nightfall marks a return to form for French director Jacques Tourneur, as this adaptation of David Goodis's novel was his first noir feature since the release of his acclaimed Out of the Past (1947).
"Not only a nifty late noir but a model of economical filmmaking – well-sketched atmosphere, deft characterizations, and a 78-minute running time." – J. Hoberman, Village Voice
Director

Jacques Tourneur
Starring

Aldo Ray, Brian Keith, Anne Bancroft, Jocelyn Brando, James Gregory, Frank Albertson, Rudy Bond
Year

1956
Country

USA
Format

35mm
Running Time

78 minutes