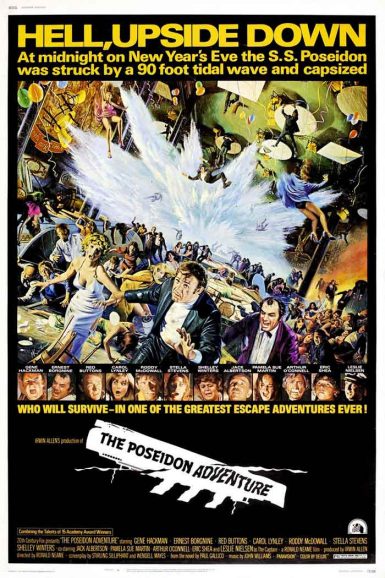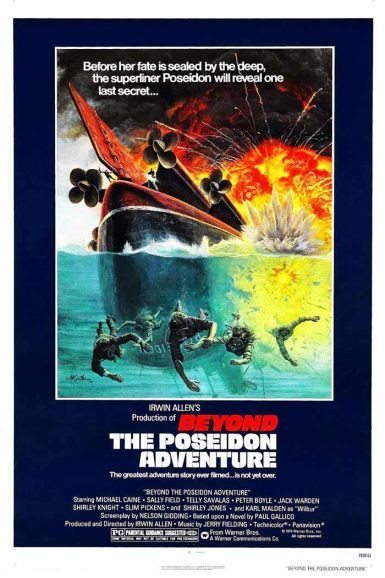 The Poseidon Adventure
Beyond the Poseidon Adventure
Buy Tickets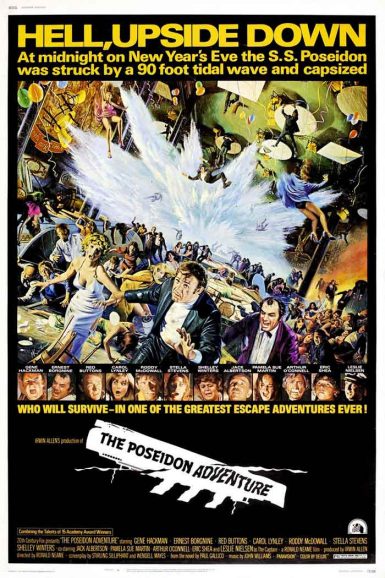 The Poseidon Adventure
The tides will turn at midnight when a rogue wave capsizes the S.S. Poseidon on New Year's Eve. A motley crew of survivors (made up of an all-star cast) band together on a voyage through the hull of the ocean liner in this riveting tale of unity and self-sacrifice. Of 1400 people on board, only a handful will survive. This is their story.
"Spellbinding adventure" – A.H. Weiler, The New York Times
Kim Morgan discusses The Poseidon Adventure on the New Beverly blog.
Director

Ronald Neame
Starring

Gene Hackman, Ernest Borgnine, Red Buttons, Carol Lynley, Roddy McDowall, Stella Stevens, Shelley Winters, Jack Albertson, Pamela Sue Martin
Year

1972
Country

USA
Format

35mm
Running Time

117 minutes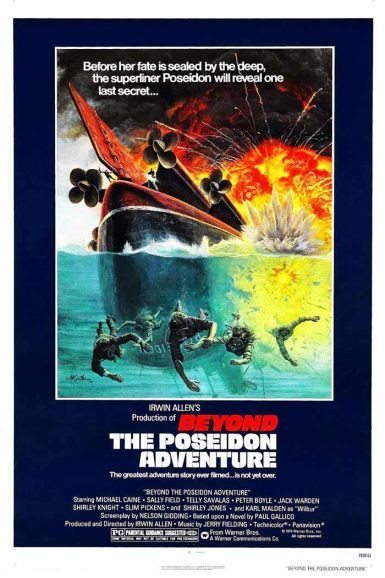 Beyond the Poseidon Adventure
It's all hands on deck in the encapsulating sequel that follows a new group of survivors aboard the S.S. Poseidon on New Year's Day. As this new batch begins to uncover shocking secrets hidden within the sinking ship, their solidarity splinters and it becomes a race to the finish in Irwin Allen's action-packed, all-star disaster epic Beyond the Poseidon Adventure.
Director

Irwin Allen
Starring

Michael Caine, Telly Savalas, Sally Field, Karl Malden, Shirley Jones, Jack Warden, Peter Boyle, Slim Pickens, Mark Harmon
Year

1979
Country

USA
Format

35mm
Running Time

114 minutes