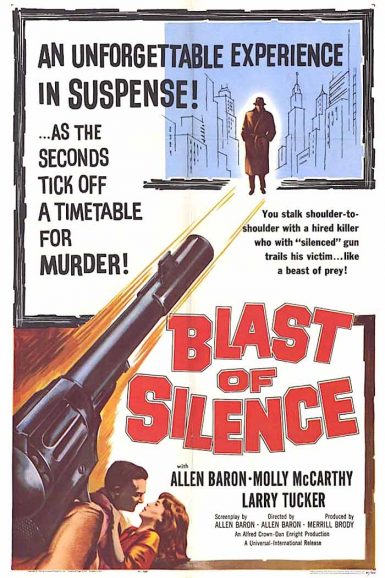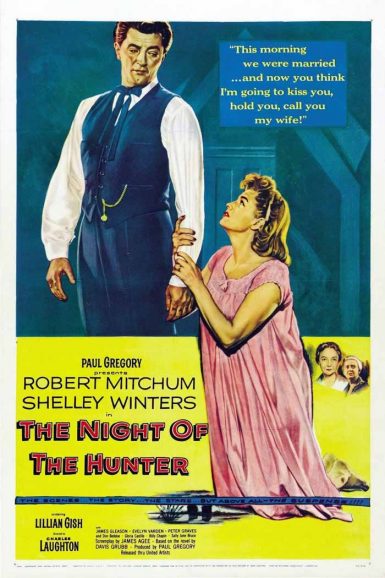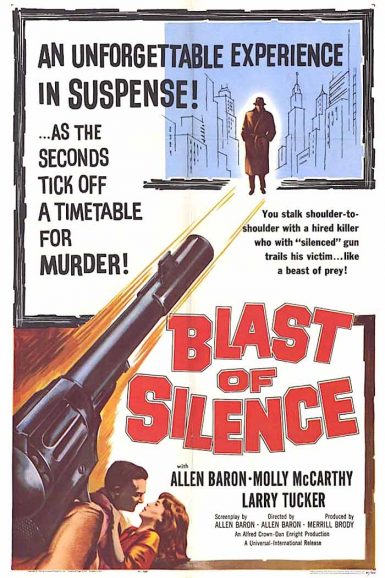 Blast of Silence
Director-screenwriter-star Allen Baron's brutal blast of Christmastime New York noir is a stark & stylish character piece that follows a hired killer on assignment in Manhattan. As he trails a second-string syndicate boss like a beast of prey, the seconds tick off the timetable for murder. But an old flame from his past and an oversized gun runner with a penchant for pet rats threaten to get in the way. Featuring poetic narration from Lionel Stander and striking black & white cinematography.
Director

Allen Baron
Starring

Allen Baron, Molly McCarthy, Larry Tucker
Year

1961
Country

USA
Format

35mm
Running Time

77 minutes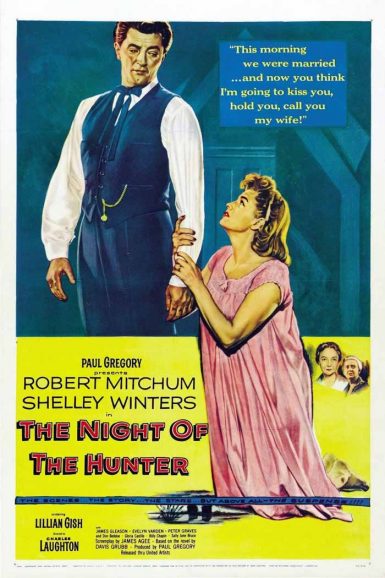 The Night of the Hunter
Robert Mitchum brings to life one of cinema's most ominous villains as the Reverend Harry Powell, in director Charles Laughton's American noir classic The Night of the Hunter. Set in the depression era south, the "Reverend" Harry is a serial killing conman, with the words L-O-V-E and H-A-T-E tattooed on his knuckles, who shares a cell with a condemned man (Peter Graves) that has hidden $10,000 with his family from a bank robbery gone wrong – and sworn his two children to secrecy about its whereabouts. Mitchum is at his iconic best as he sets his mark on the children's mother Willa (Shelley Winters), wooing her with his emotional snake oil in the form of syrupy salvation, but Willa's children (Billy Chapin and Sally Jane Bruce) suspect something much more sinister behind the Bible quoting newcomer. The Night of the Hunter represents Laughton's lone directorial effort and is a noir master work of light and shadow that is as chilling as it is visually arresting.
"It's the most haunted and dreamlike of all American films, a gothic backwoods ramble with the Devil at its heels." – Tom Huddleston, Time Out
"One of the greatest of all American films, but has never received the attention it deserves because of its lack of the proper trappings. Many "great movies" are by great directors, but Laughton directed only this one film, which was a critical and commercial failure long overshadowed by his acting career." – Roger Ebert
Director

Charles Laughton
Starring

Robert Mitchum, Shelley Winters, Lillian Gish, James Gleason, Evelyn Varden, Peter Graves
Year

1955
Country

USA
Format

35mm
Running Time

92 minutes
Upcoming Showtimes
8:45 pm
The Night of the Hunter