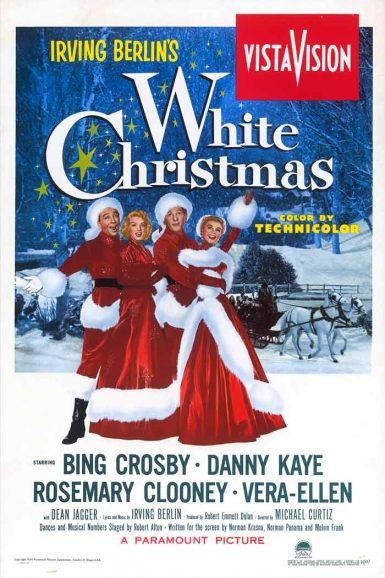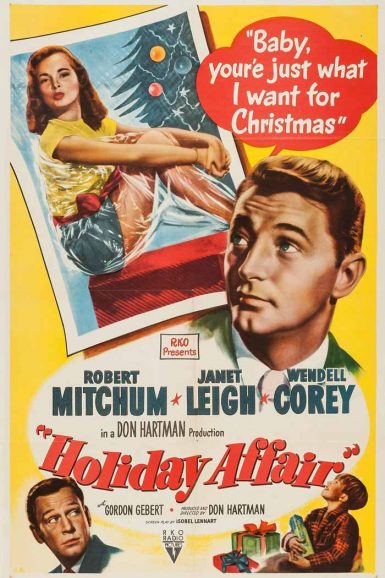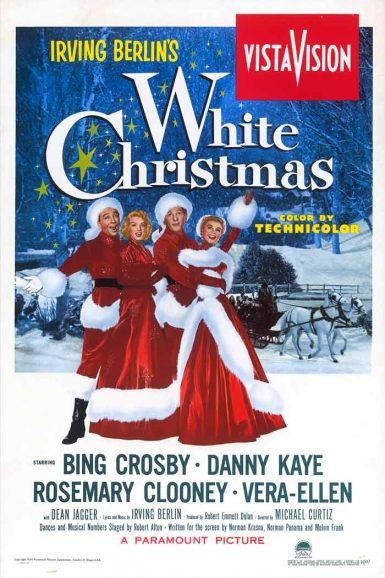 White Christmas
Former soldiers-turned successful Broadway producers Bob Wallace and Phil Davis befriend a sister act, Betty and Judy Haynes, who invite them to a Vermont inn for the holidays. Disappointed by the lack of snow and the floundering business at the lodge, the new friends hatch up different plans to reinvigorate the resort by bringing life, hope, and Christmas cheer to someone in need. Bing Crosby, Danny Kaye, Rosemary Clooney, and Vera-Ellen bring Irving Berlin's unforgettable score to life in this must-see Christmas musical that has engendered holiday cheer for generations!
"Bing Crosby and Danny Kaye, along with VistaVision, keep the entertainment going in this fancifully staged production, clicking well." – Variety
Director

Michael Curtiz
Starring

Bing Crosby, Danny Kaye, Rosemary Clooney, Vera-Ellen, Dean Jagger
Year

1954
Country

USA
Format

35mm
Running Time

120 minutes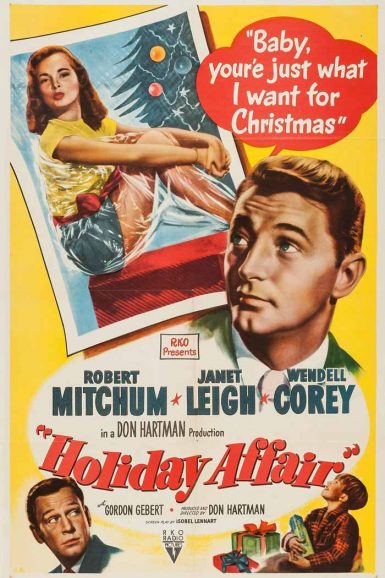 Holiday Affair
It happens in December… but it's hotter than July! Christmas is fast-approaching, and two men who couldn't be further apart have the same wish on their list: to marry Connie Ennis. War widow Connie is in a comfortable, though passionless relationship with steady boyfriend Carl, but it's the idealistic and spontaneous Steve Mason who has really caught her eye. With two proposals awaiting an answer, Connie must decide what and who she wants to be apart of her and her son's life. It's a romantic tug-of-war between Robert Mitchum and Wendell Corey, with Janet Leigh caught in the middle of a Holiday Affair!
16mm collection print courtesy of the UCLA Film & Television Archive
Director

Don Hartman
Starring

Robert Mitchum, Janet Leigh, Wendell Corey, Gordon Gebert
Year

1949
Country

USA
Format

16mm
Running Time

87 minutes