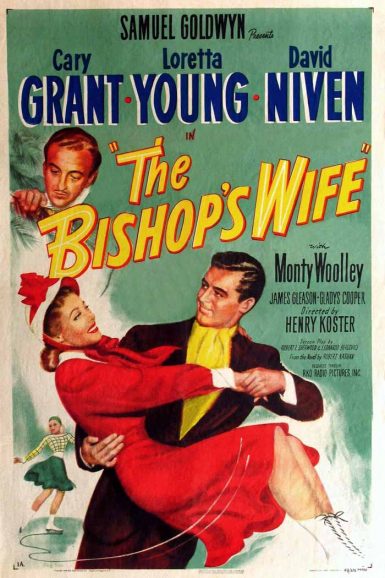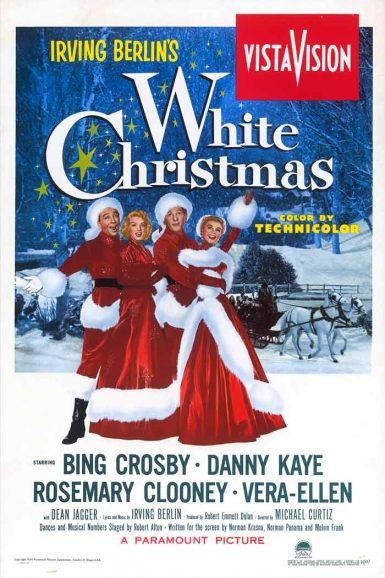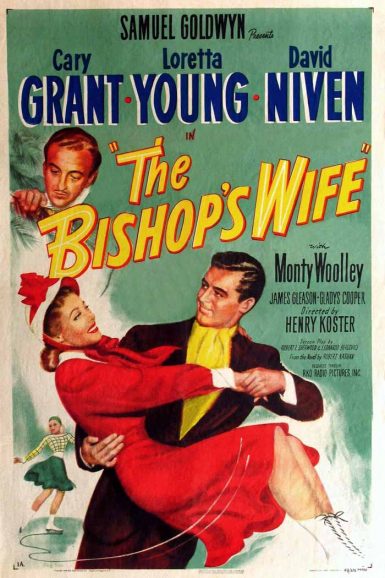 The Bishop's Wife
Move over Clarence, there's a new angel in town! With the holiday season in full swing, Bishop Henry Brougham (David Niven) prays for guidance while agonizing to find funding for a new cathedral. He believes his prayers are answered when a charming angel named Dudley (Cary Grant) appears, but Dudley's arrival reveals fractures in Henry's relationships, especially with his wife Julia. As Dudley grows closer to the parishioners and to Julia (Loretta Young), Henry must find a way to save his family and community without being replaced. Samuel Goldwyn produces pure magic in this classic Christmas film!
"We cannot recommend you to a more delightful and appropriate Christmas show." – Bosley Crowther, The New York Times
"Cary's charm works as successfully upon audiences as it does upon the film's characters, and his relaxed wit plus Loretta Young's delicate loveliness makes for a frothily touching comedy." – Geoff Andrew, Time Out
"Grant's turn is thoroughly convincing because he himself appears to be having a terrific time: He's expansive, graceful, and seems always on the verge of chuckling with goodwill." – Caren Weiner Campbell, Entertainment Weekly
Director

Henry Koster
Starring

Cary Grant, Loretta Young, David Niven, Monty Woolley, James Gleason, Gladys Cooper
Year

1947
Country

USA
Format

35mm
Running Time

109 minutes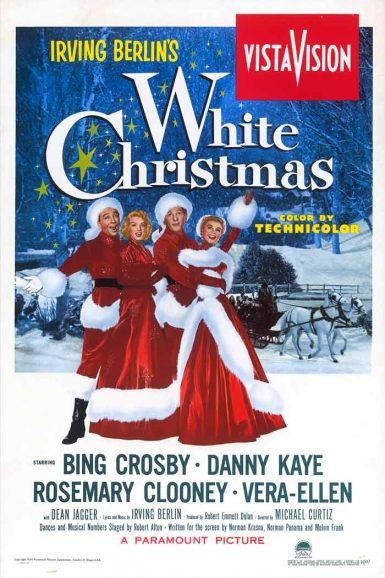 White Christmas
Former soldiers-turned successful Broadway producers Bob Wallace and Phil Davis befriend a sister act, Betty and Judy Haynes, who invite them to a Vermont inn for the holidays. Disappointed by the lack of snow and the floundering business at the lodge, the new friends hatch up different plans to reinvigorate the resort by bringing life, hope, and Christmas cheer to someone in need. Bing Crosby, Danny Kaye, Rosemary Clooney, and Vera-Ellen bring Irving Berlin's unforgettable score to life in this must-see Christmas musical that has engendered holiday cheer for generations!
"Bing Crosby and Danny Kaye, along with VistaVision, keep the entertainment going in this fancifully staged production, clicking well." – Variety
Director

Michael Curtiz
Starring

Bing Crosby, Danny Kaye, Rosemary Clooney, Vera-Ellen, Dean Jagger
Year

1954
Country

USA
Format

35mm
Running Time

120 minutes
Upcoming Showtimes
7:30 pm
The Bishop's Wife