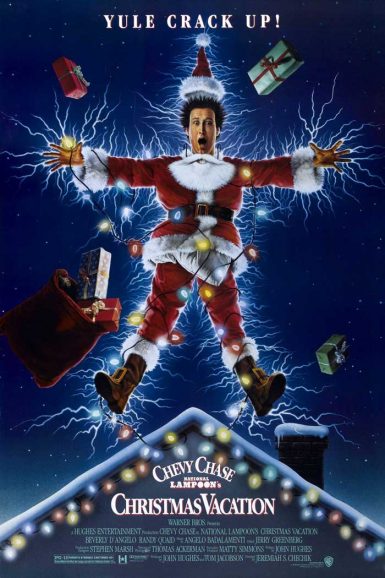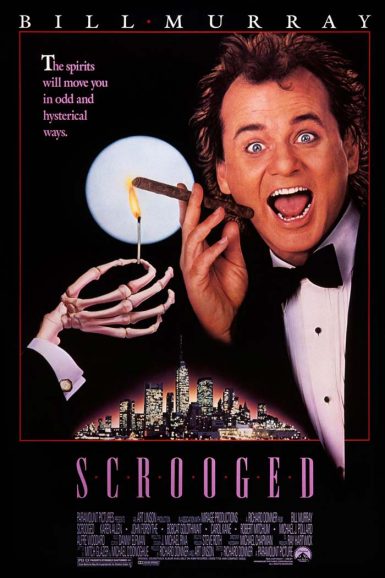 National Lampoon's Christmas Vacation
Scrooged
Buy Tickets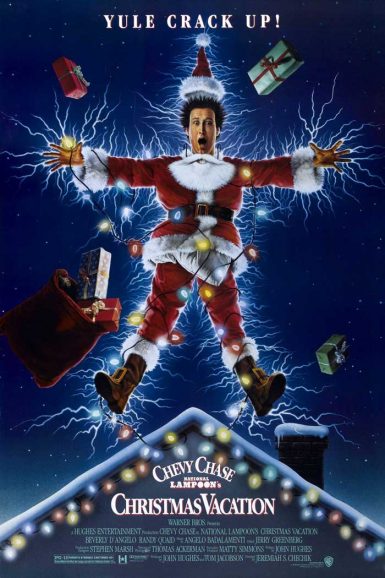 National Lampoon's Christmas Vacation
Chevy Chase returns for a third time as Clark Griswold, the hapless dad who seems to never be particularly lucky dealing with his leisure time. His long-suffering wife Ellen (Beverly D'Angelo) and teenage progeny, Rusty (Johnny Galecki) and Audrey (Juliette Lewis), pull together to make the best of it when the Griswolds' extended family decide to take their yuletide vacations with them. Hillbilly cousin Eddie (Randy Quaid), his wife Catherine (Miriam Flynn), and their kids, arriving in their RV, are just the tip of the iceberg, with seasonal disasters involving Christmas lights, electrocuted cats and sewer gas snowballing as the frantic comic saga unfolds in slapstick manner.
"Producer John Hughes, who also wrote this newest chapter in the life of the Griswold family… definitely has a way with the foibles of parenthood. Whether it's Uncle Buck or Mr. Mom or the booby-footed Clark, Hughes has found an irresistible formula in fatherly ineptitude… it will prove pater-familiar to fans of the 1983 original and the European Vacation sequel. Only it's a bit more whimsical… a diverting stocking-stuffer." – Rita Kempley, The Washington Post
Director

Jeremiah S. Chechik
Writer

John Hughes
Starring

Chevy Chase, Beverly D'Angelo, Juliette Lewis, Johnny Galecki, John Randolph, Diane Ladd, E.G. Marshall, Randy Quaid
Year

1989
Rated

PG-13
Country

USA
Format

35mm
Running Time

97 minutes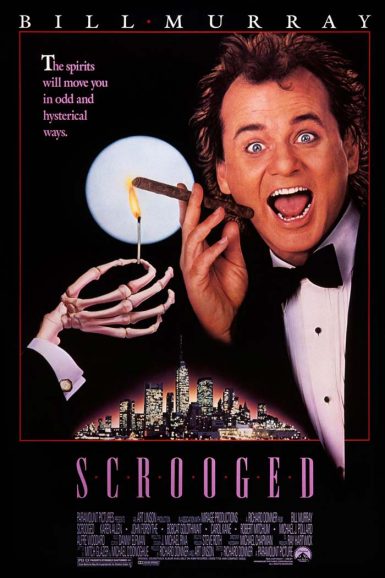 Scrooged
Put a little love in your heart this holiday season with Scrooged, a darkly hilarious take on the re-imagining of the timeless Charles Dickens' classic A Christmas Carol. Bill Murray plays Frank Cross, the jaded, arrogant, youngest television president in network history, who's more obsessed with the ratings of his network's live production of A Christmas Carol, than the core message the special will attempt to convey. Staying true to the core of the Dickens' message, while getting in some not too subtle jabs at Hollywood (The Solid Gold Dancers as The Scroogettes), Murray is visited by three ghosts on Christmas Eve (Past, Present, Future), preceded by the decaying corpse of his former boss and mentor (John Forsythe), who pleads with him to change his narcissistic ways. Murray's Christmas Eve becomes a taxi cab ride of a fever dream, that all builds up to rediscovering the love he lost with Claire (Karen Allen). With a score by Danny Elfman, Scrooged is loaded with cameos, including the likes of Robert Mitchum, but it is Bill Murray's range of emotions, energy, and partly improvised ending, that puts Scrooged in its own unique holiday viewing category.
"With his deadpan, cut-through-it style, Murray is hilarious as the network czar. His deadpan putdowns – his voice pulsating with flat disdain and his open glare shooting darts – are scrumptiously condescending. Despite the juicy, on-the-edge craziness, Murray is able to layer his outrageous histrionics with an inner sensibility, making his ultimate transformation not only believable but Christmas-cheer uplifting." – Duane Byrge, The Hollywood Reporter
Director

Richard Donner
Writer

Mitch Glazer & Michael O'Donoghue
Composer

Danny Elfman
Starring

Bill Murray, Karen Allen, John Forsythe, John Glover, Bobcat Goldthwait, David Johansen, Carol Kane, Robert Mitchum
Year

1988
Rated

PG-13
Country

USA
Format

35mm
Running Time

101 minutes
Upcoming Showtimes
7:30 pm
National Lampoon's Christmas Vacation