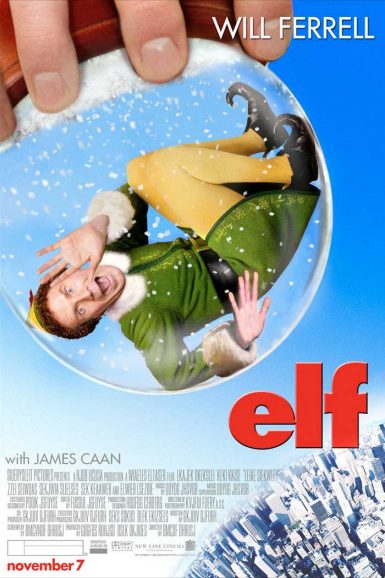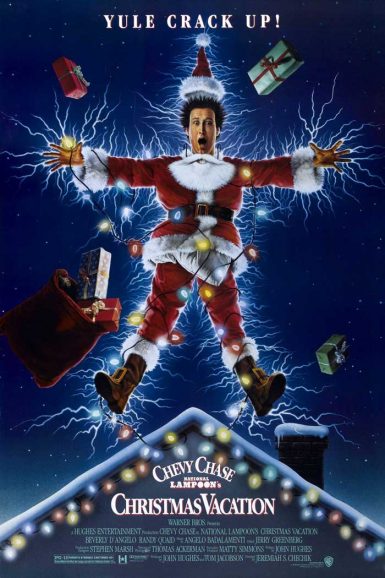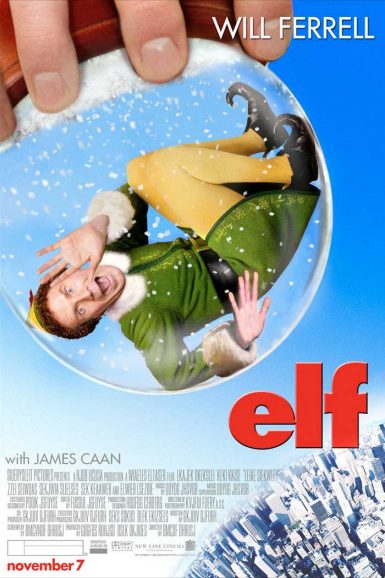 Elf
Capture the yuletide spirit with a candy-coated holiday classic perfect for kids and adults! Will Ferrell delivers one of his best performances as Buddy the Elf, sweet natured & oversized, who travels from the North Pole to New York City on a quest to find where he belongs, unwrapping a hilarious series of adventures along the way, while finding love & family, and helping spread Christmas cheer. With stellar supporting turns from James Caan and Zooey Deschanel, plus memorable appearances by Peter Dinklage, Bob Newhart, and Ed Asner.
"Favreau gets the mood and tone and look of Elf just right. The script, by David Berenbaum, is tight and lively and gives the actors plenty to work with." – Stephanie Zacharek, Salon
"Elf is funny and intelligently made, a film for kids and adults that's both sweet and sardonic. It takes the clash between the world as we know it and the world as it exists in Christmas stories and exploits that contrast to expert comic effect. Then it does something even more difficult – it comes in for a landing without banking too hard either in the direction of cynicism or sentiment. Elf stays perfectly in balance, a pleasure throughout." – Mick LaSalle, SF Gate
Director

Jon Favreau
Starring

Will Ferrell, Zooey Deschanel, James Caan, Bob Newhart, Edward Asner, Mary Steenburgen
Year

2003
Rated

PG
Country

USA
Format

35mm
Running Time

97 minutes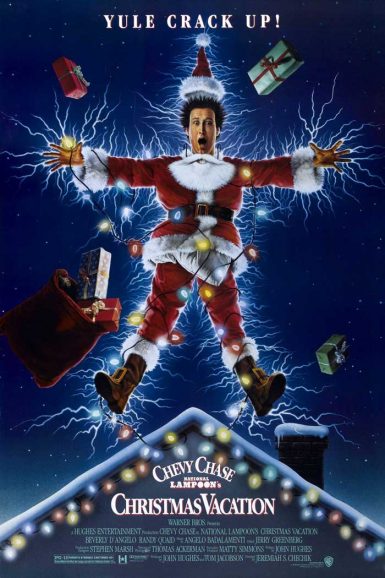 National Lampoon's Christmas Vacation
Chevy Chase returns for a third time as Clark Griswold, the hapless dad who seems to never be particularly lucky dealing with his leisure time. His long-suffering wife Ellen (Beverly D'Angelo) and teenage progeny, Rusty (Johnny Galecki) and Audrey (Juliette Lewis), pull together to make the best of it when the Griswolds' extended family decide to take their yuletide vacations with them. Hillbilly cousin Eddie (Randy Quaid), his wife Catherine (Miriam Flynn), and their kids, arriving in their RV, are just the tip of the iceberg, with seasonal disasters involving Christmas lights, electrocuted cats and sewer gas snowballing as the frantic comic saga unfolds in slapstick manner.
"Producer John Hughes, who also wrote this newest chapter in the life of the Griswold family… definitely has a way with the foibles of parenthood. Whether it's Uncle Buck or Mr. Mom or the booby-footed Clark, Hughes has found an irresistible formula in fatherly ineptitude… it will prove pater-familiar to fans of the 1983 original and the European Vacation sequel. Only it's a bit more whimsical… a diverting stocking-stuffer." – Rita Kempley, The Washington Post
Garret Mathany discusses Christmas Vacation on the New Beverly blog.
Director

Jeremiah S. Chechik
Starring

Chevy Chase, Beverly D'Angelo, Juliette Lewis, Johnny Galecki, John Randolph, Diane Ladd, E.G. Marshall, Randy Quaid
Year

1989
Rated

PG-13
Country

USA
Format

35mm
Running Time

97 minutes
Upcoming Showtimes
9:35 pm
National Lampoon's Christmas Vacation