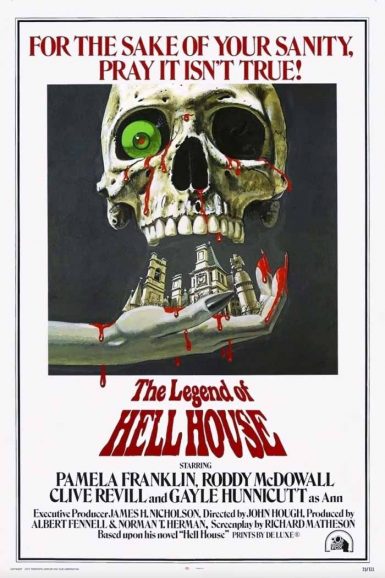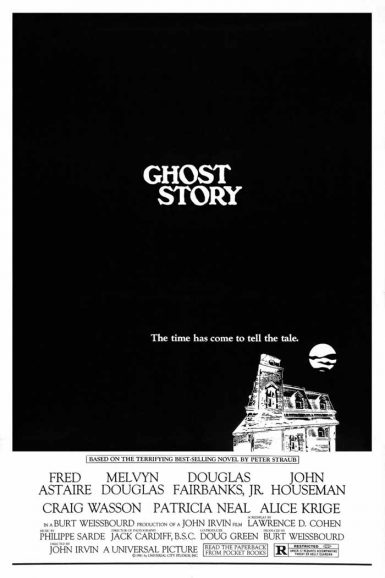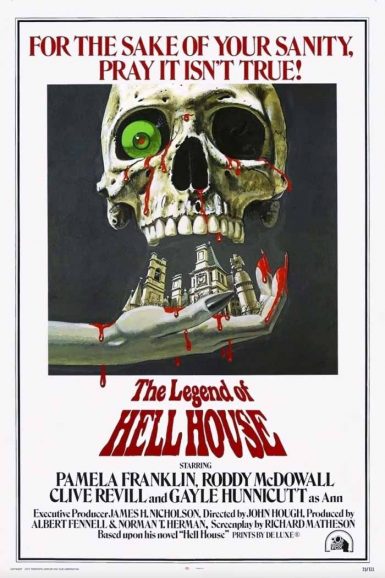 The Legend of Hell House
For the sake of your sanity, pray it isn't true! A team is assembled to investigate the Belasco House, the "Mount Everest of haunted houses," and a notorious site of death and madness. To prove or disprove evidence of the afterlife and whether the house's supernatural legacy is truth or fantasy, the group must survive an isolated week in Hell House in the leadup to Christmas. Starring Pamela Franklin, Roddy McDowall, Clive Revill, and Gayle Hunnicutt, from a script by Richard Matheson from his own novel.
Director

John Hough
Writer

Screenplay by Richard Matheson based on his novel Hell House
Starring

Pamela Franklin, Roddy McDowall, Clive Revill, Gayle Hunnicutt
Year

1973
Country

UK
Format

35mm
Running Time

95 minutes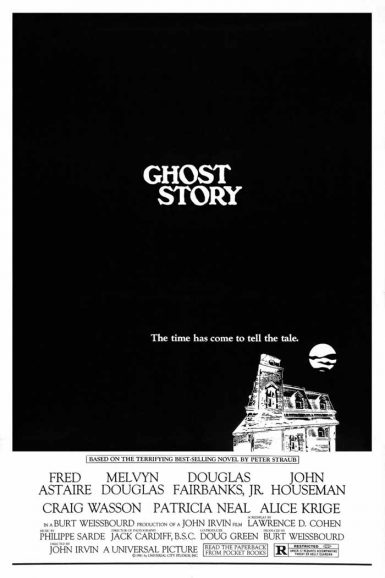 Ghost Story
The time has come to tell the tale. During a frigid New England winter, a fifty-year-old secret comes back to haunt four septuagenarian friends. But when one of their sons dies mysteriously, the twin brother will return home to uncover the truth, if the past does not consume him first. A classy cast (Fred Astaire, Melvyn Douglas, Douglas Fairbanks Jr, John Houseman, Craig Wasson, and an unforgettable Alice Krige) headline this icy chiller based on the novel by Peter Straub. Featuring cinematography by Jack Cardiff and memorable Dick Smith effects work.
Director

John Irvin
Writer

Screenplay by Lawrence D. Cohen based on the novel by Peter Straub
Starring

Fred Astaire, Melvyn Douglas, Douglas Fairbanks Jr., John Houseman, Craig Wasson, Patricia Neal, Alice Krige
Year

1981
Rated

R
Country

USA
Format

35mm
Running Time

110 minutes
Upcoming Showtimes
7:30 pm
The Legend of Hell House