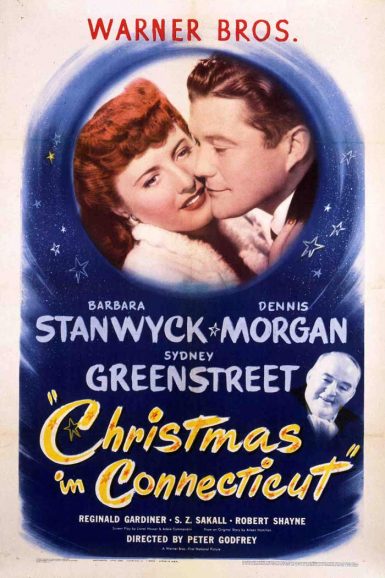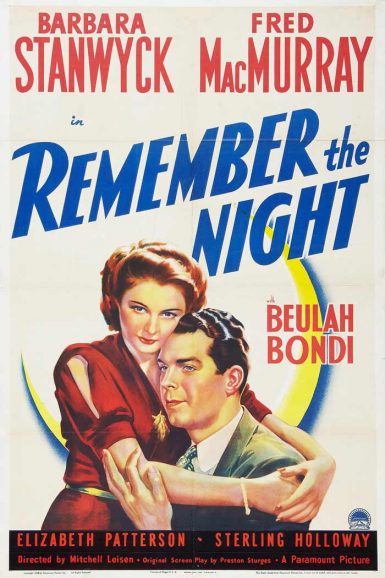 Christmas in Connecticut
Remember the Night
Buy Tickets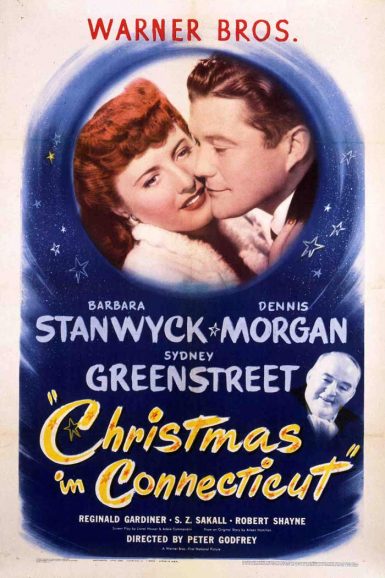 Christmas in Connecticut
Barbara Stanwyck in a screwball Christmas delight! Stanwyck stars as one of the nation's most famous columnists, detailing tasty recipes and elaborate "Diary of a Housewife" stories about her life & family on a stunning Connecticut farm. But there's one problem: she's a sham, just a single New Yorker who couldn't even cook an egg. But she'll have to keep the ruse going and cover her ever-escalating deceptions or face a career-ending scandal when her publisher (Sydney Greenstreet) and a returning war hero (Dennis Morgan) invite themselves to her home for a traditional family holiday.
Director

Peter Godfrey
Starring

Barbara Stanwyck, Dennis Morgan, Sydney Greenstreet, Reginald Gardiner, S.Z. Sakall, Robert Shayne
Year

1945
Country

USA
Format

35mm
Running Time

101 minutes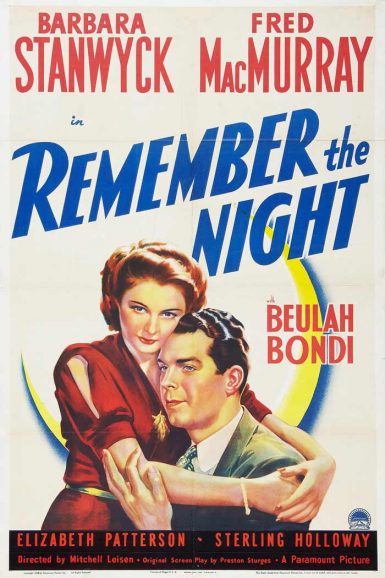 Remember the Night
Barbara Stanwyck & Fred MacMurray star in a Preston Sturges-scripted Christmas confection! Assigned to prosecute a petty shoplifter (Stanwyck), a sympathetic D.A. (MacMurray) decides to bail her out and take her home for the holidays, instead of letting her spend the yuletide season behind bars while awaiting trial. But soon their frosty relationship will thaw in this witty & heartwarming classic which features top-notch performances from its iconic leads, an irresistible Sturges screenplay, and costuming by Edith Head.
Director

Mitchell Leisen
Starring

Barbara Stanwyck, Fred MacMurray, Beulah Bondi, Elizabeth Patterson, Sterling Holloway
Year

1940
Country

USA
Format

35mm
Running Time

94 minutes
Upcoming Showtimes
6:30 pm
Christmas in Connecticut
8:40 pm
Remember the Night