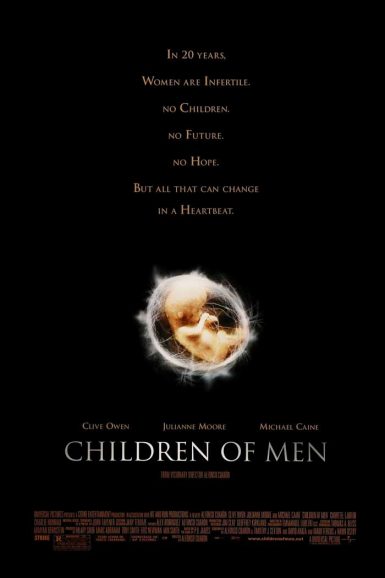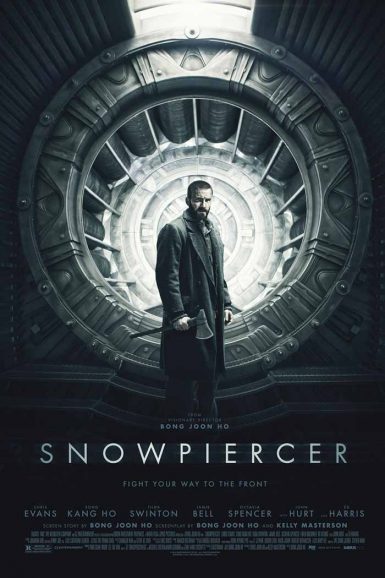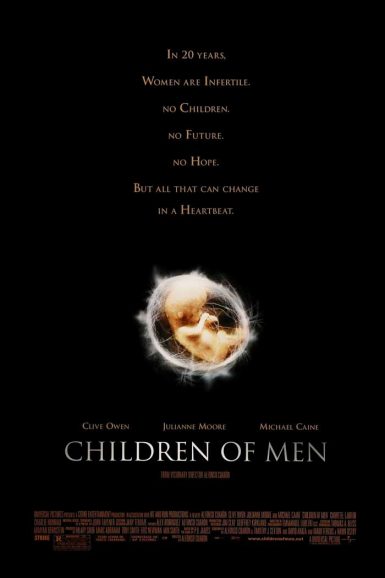 Children of Men
In 20 years, women are infertile. No children. No future. No hope. But all that can change in a heartbeat. In a violent and chaotic 2027, a former activist is tasked with transporting a woman who could hold the secret to mankind's survival. Alfonso Cuarón helms one of the defining science fiction films of the 21st century, a pulse-pounding and thought-provoking thriller nominated for 3 Academy Awards, including for Emmanuel Lubezki's incredible documentary style cinematography.
Director

Alfonso Cuarón
Writer

Screenplay by Alfonso Cuarón & Timothy J. Sexton and David Arata and Mark Fergus & Hawk Ostby based on the novel "The Children of Men" by P.D. James
Starring

Clive Owen, Clare-Hope Ashitey, Julianne Moore, Michael Caine, Chiwetel Ejiofor, Charlie Hunnam
Year

2006
Rated

R
Country

UK/USA/Japan
Format

35mm
Running Time

109 minutes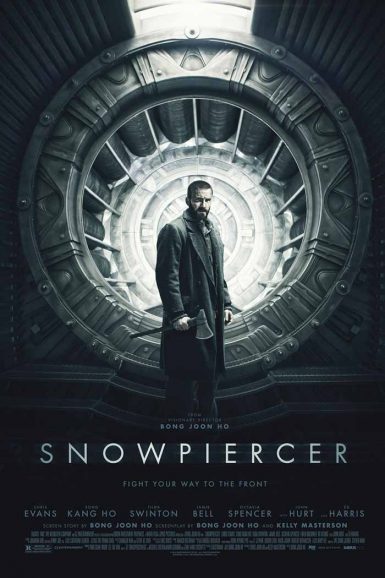 Snowpiercer
In the not-too-distant future, the world has been ravaged by a man-made post-apocalyptic ice age with Earth's last survivors on board the Snowpiercer, a globe-spanning train fiercely divided by class and privilege. With the fate of humanity hanging in the balance, one man (Captain America's Chris Evans) risks everything to lead a revolt in a desperate, violent car-by-car push toward answers and control of the locomotive's engine. South Korean auteur Bong Joon Ho's English language debut is a boldly powerful sci-fi knockout filled with spectacular action set pieces, pitch black humor, and an all-star supporting cast.
"Violent, often absurd, but full of brilliant surprises." – David Denby, New Yorker
"The best action film of 2014, and probably the best film, period." – Andrew O'Hehir, Salon
"An enormously ambitious, visually stunning and richly satisfying futuristic epic from the gifted Korean genre director Bong Joon Ho." – Scott Foundas, Variety
"Snowpiercer offers an unhinged ride that's worth the investment for its mixture of batty personalities, consistently impressive visuals and mad swipes at heavy symbolism jam-packed together." – Eric Kohn, IndieWire
"That rare experience you don't get to have much in the summer anymore, a loud, clanging, original action flick that's grabbing you by the lapels and yelling in your ears." – David Sims, The Atlantic
Director

Bong Joon Ho
Writer

Screenplay by Bong Joon Ho and Kelly Masterson, screen story by Bong Joon Ho, based on "Le Transperceneige" by Jacques Lob & Benjamin Legrand and Jean-Marc Rochette
Starring

Chris Evans, Song Kang-ho, Tilda Swinton, Jamie Bell, Octavia Spencer, Ewen Bremner, Go Ah-sung, John Hurt and Ed Harris
Year

2013
Rated

R
Country

South Korea / Czech Republic / USA / France
Format

35mm
Running Time

126 minutes