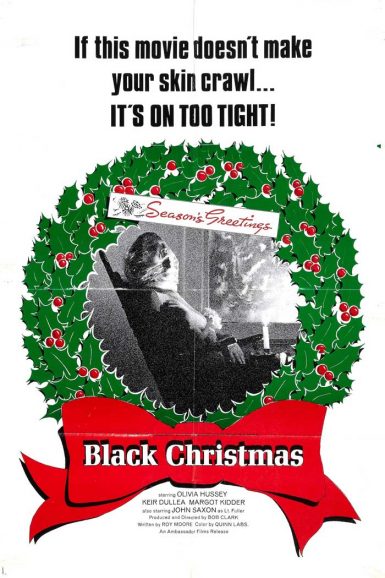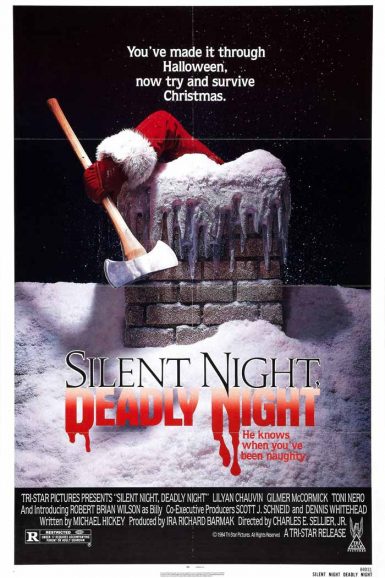 Black Christmas
Silent Night, Deadly Night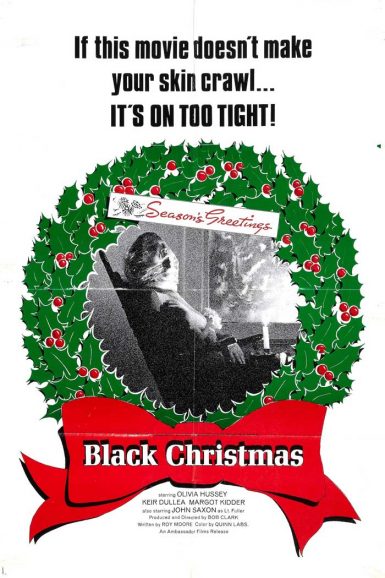 Black Christmas
While our allotment of advance tickets has sold out online, some additional tickets will be available to purchase at the door on a first come, first served basis on the day of the show. Box office & doors open approximately 1 hour before showtime. For shows that have sold out online, in-person ticket purchases are limited to 2 tickets per person.
Our yearly gathering of film lovers, friends and family to watch and celebrate the greatest holiday nightmare to ever hit the Grindhouse! In Bob Clark's proto-slasher masterwork Black Christmas, a stranger terrorizes a sorority house with dangerous offerings and obscene phone calls over Christmas break. But the horror may be closer to home than anyone expects.
Director

Bob Clark
Writer

Screenplay by Roy Moore
Starring

Olivia Hussey, Keir Dullea, Margot Kidder, John Saxon, Marian Waldman, Andrea Martin, James Edmond, Doug McGrath, Art Hindle, Lynne Griffin
Year

1974
Rated

R
Country

Canada
Format

35mm
Running Time

98 minutes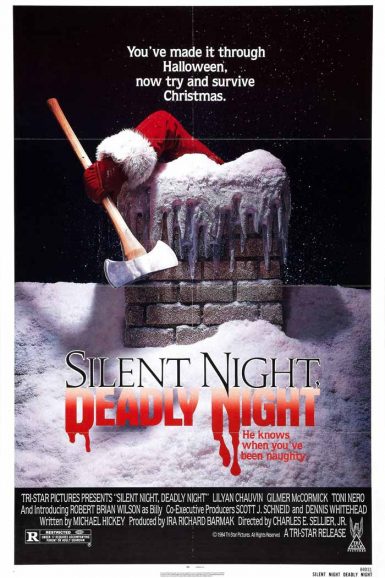 Silent Night, Deadly Night
Ten years after seeing his parents brutally slaughtered, a traumatized teen leaves his orphanage home, gets a job at the local toy store, and goes on a murderous rampage dressed as Santa Claus in the outrageously un-PC slasher Silent Night, Deadly Night. Family groups, politicians, and critics protested while Fangoria fans cheered this blood-drenched holiday treat for naughty boys & girls.
"Sick and sleazy and mean spirited. Shame on you." – Gene Siskel
Director

Charles E. Sellier, Jr.
Writer

Written by Michael Hickey based on a story by Paul Caimi
Starring

Lilyan Chauvin, Gilmer McCormick, Toni Nero, Robert Brian Wilson
Year

1984
Rated

R
Country

USA
Format

35mm
Running Time

82 minutes
Upcoming Showtimes
9:40 pm
Silent Night, Deadly Night