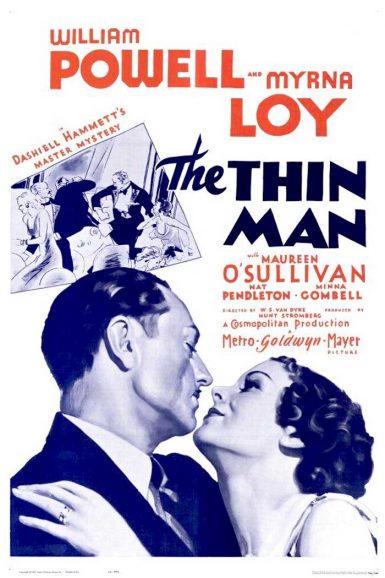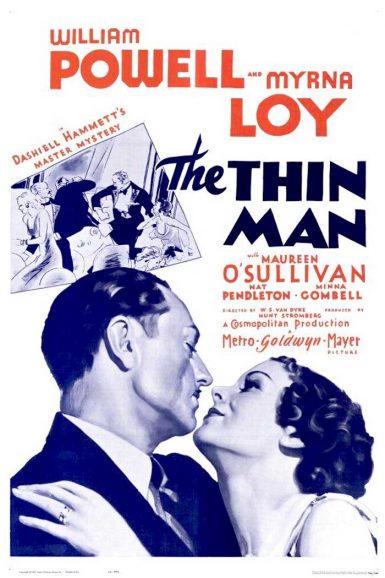 The Thin Man
William Powell and Myrna Loy star as Nick and Nora Charles in director W.S. Van Dyke's big screen adaptation of Dashiell Hammett's mystery novel The Thin Man. Nick and Nora are a hard drinking, moneyed couple bored with their cushy life, who get involved in a high society murder investigation. Nick is a retired detective who handily beats the police at their own game, attempting to sleuth his way to the killer's identity. All the while he's accompanied by his witty wife Nora and their trusty canine companion Asta. The film that launched a franchise, The Thin Man is still as humorous today as it was when it first delighted audiences more than 80 years ago.
"William Powell is to dialogue as Fred Astaire is to dance." – Roger Ebert
"An excellent combination of comedy and excitement" – Mordaunt Hall, The New York Times
View a collection of The Thin Man lobby cards on the New Beverly forum.
Kim Morgan discusses The Thin Man on the New Beverly blog.
Director

W.S. Van Dyke
Starring

William Powell, Myrna Loy, Maureen O'Sullivan, Nat Pendleton, Minna Gombell, Porter Hall, Henry Wadsworth
Year

1934
Country

USA
Format

35mm
Running Time

91 minutes