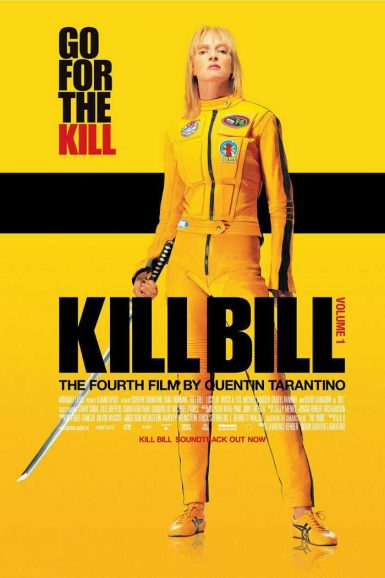 Kill Bill: Volume 1
Gorgeous 35mm print from Quentin Tarantino's personal archive!
Buy Tickets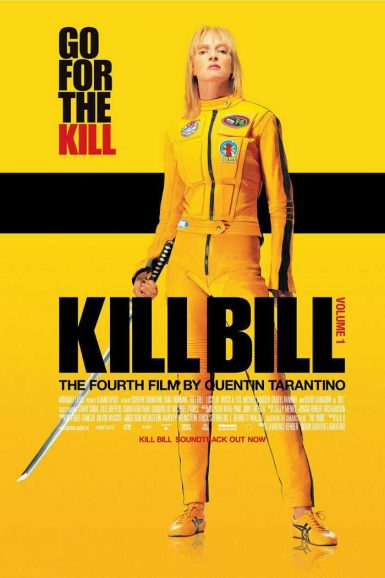 Kill Bill: Volume 1
Her child is gone. Her team of assassins has betrayed her. Now snatch your Pussy Wagon keychains off the hook and join us as Uma Thurman's The Bride sets out in her search of vengeance to Kill Bill.
"4 Stars. Kill Bill: Vol. 1 shows Quentin Tarantino so effortlessly and brilliantly in command of his technique that he reminds me of a virtuoso violinist racing through Flight of the Bumble Bee…" – Roger Ebert
Kim Morgan discusses Kill Bill: Volume 1 on the New Beverly blog.
Director

Quentin Tarantino
Writer

Quentin Tarantino
Starring

Uma Thurman, Lucy Liu, Vivica A. Fox, Daryl Hannah, David Carradine, Michael Madsen, Julie Dreyfus, Chiaki Kuriyama, Sonny Chiba, Gordon Liu, Michael Parks and Michael Bowen
Year

2003
Rated

R
Country

USA
Format

35mm
Running Time

111 minutes
Upcoming Showtimes
11:59 pm
Kill Bill: Volume 1