The Video Archives Podcast Presents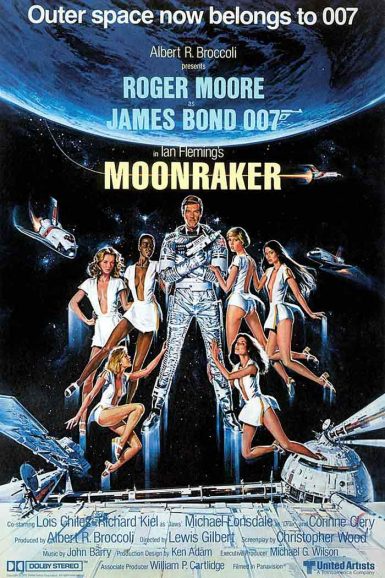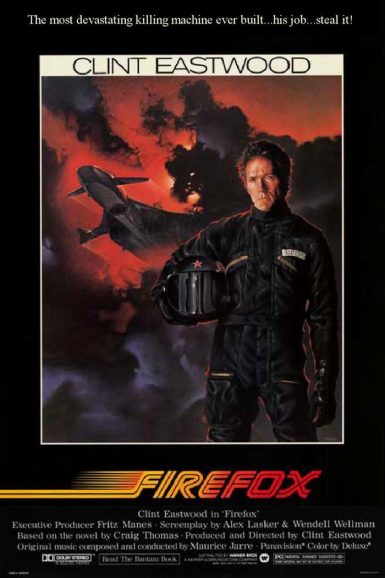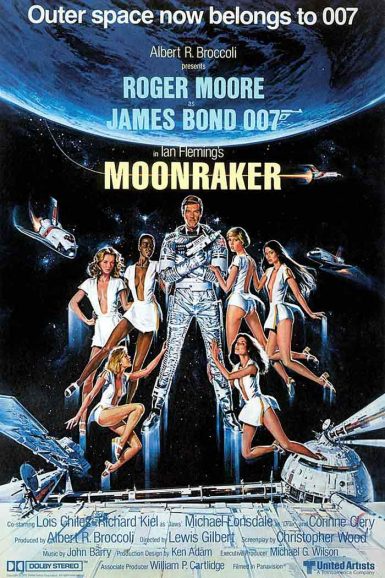 Moonraker
Roger Moore is back in Moonraker, hot on the vapor trail of Industrialist Hugo Drax (Michael Lonsdale), who has machinations to poison earth's human population with nerve gas derived from a rare flower in the Amazon, and repopulate it in space with physically fit, beautiful, genetic human outliers. When the Moonraker space shuttle is hijacked in the film's explosive pre-credit sequence, and Bond is getting thrown from a private jet by Jaws (Richard Kiel) without a parachute, you know you're in for a thrill ride, and the Bond franchise delivers by raising the bar on its jaw dropping stunts. Lois Chiles is Holly Goodhead, a CIA agent who teams up with Bond to take down Drax on his space station. Toshiro Suga as "Chang" provides the loudest, and most entertaining hand to hand fight with 007 in the franchise, or at the very least, the one with most broken glass. The gadgets in Moonraker are inventively delightful and live up to the technical demands of the plot in this Bond film that is out of this world.
"The visual effects, stuntwork and other technical contributions all work together expertly to make the most preposterous notions believable. And Roger Moore… clearly has adapted the James Bond character to himself and serves well as the wise-cracking, incredibly daring and irresistible hero." – Variety
"Moonraker is a movie by gadgeteers, for gadgeteers, about gadgeteers. Our age may be losing its faith in technology, but James Bond sure hasn't." – Roger Ebert
Director

Lewis Gilbert
Starring

Roger Moore, Lois Chiles, Michael Lonsdale, Richard Kiel, Corinne Clery
Year

1979
Rated

PG
Country

UK/France
Format

35mm
Running Time

126 minutes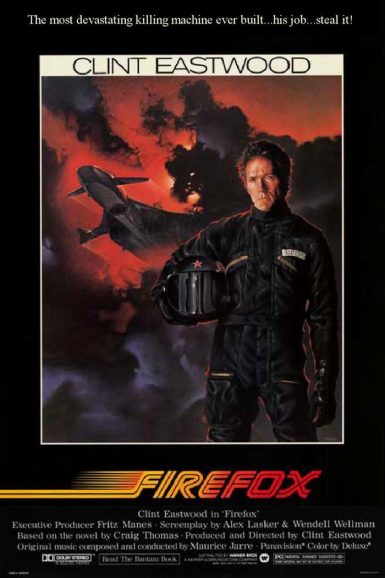 Firefox
Clint Eastwood is Mitchel Gant, a hotshot flyboy sent undercover to Soviet Russia on a top secret mission to steal a high-tech fighter jet code named Firefox in this pulse-pounding techno-thriller! Featuring razor-edged cloak-and-dagger intrigue, stunning aerial flight photography and state-of-the-art special effects from Star Wars legend and Industrial Light & Magic co-founder John Dykstra, Firefox is edge-of-your-seat patriotic entertainment pitting Clint against the KGB and a squadron of angry MIG pilots in a dangerous quest to steal the most devastating killing machine ever built!
"Clint Eastwood's Firefox is a slick, muscular thriller that combines espionage with science fiction. The movie works like a well-crafted machine, and it's about a well-crafted machine." – Roger Ebert
Director

Clint Eastwood
Starring

Clint Eastwood, Freddie Jones, David Huffman, Warren Clarke
Year

1982
Rated

PG
Country

USA
Format

35mm
Running Time

136 minutes