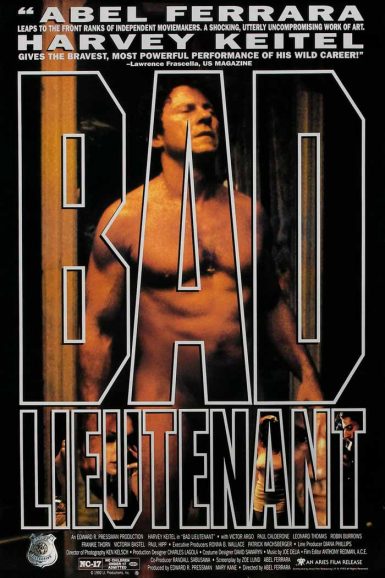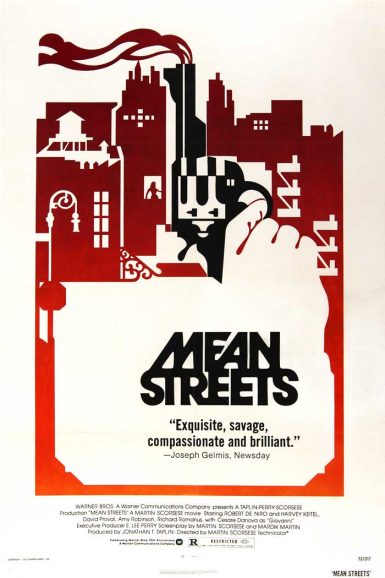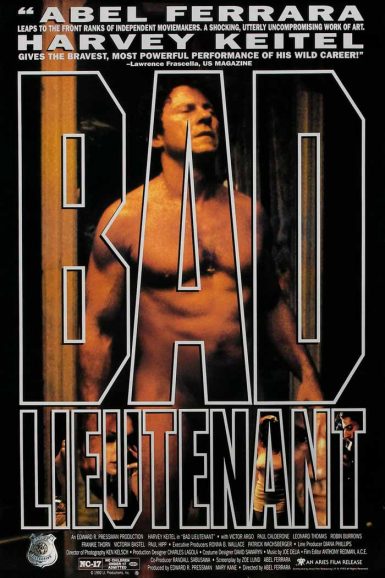 Bad Lieutenant
Gambler. Thief. Junkie. Killer. Cop. Unhinged auteur Abel Ferrara unleashes one of the defining films of the decade, an electrifying character study of a man on a self-destructive descent into oblivion. In a fearless, soul-baring role, Harvey Keitel stars as a corrupt cop plagued by addictions and despair who seeks redemption when his soul is rocked by an unthinkable crime. Featuring a script by Ferrara and his Ms. 45 star Zoë Lund that feels every bit of grit and grime in the gutters of New York City, while a tour-de-force Keitel gives a performance for the ages.
Director

Abel Ferrara
Writer

Zoe Lund & Abel Ferrara
Starring

Harvey Keitel
Year

1992
Rated

NC-17
Country

USA
Format

35mm
Running Time

96 minutes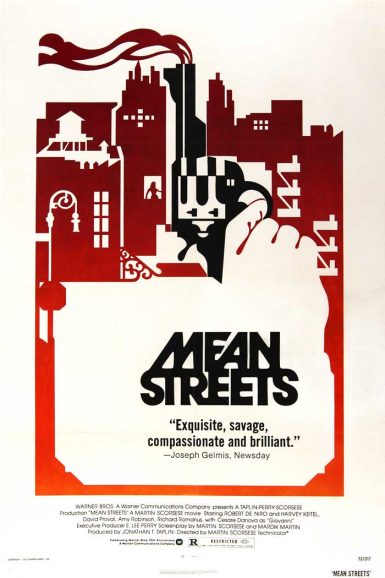 Mean Streets
Martin Scorsese's gripping early crime saga follows two men's journey into adulthood against the Mean Streets of New York's Little Italy. While small time gangster Harvey Keitel tries to balance friends, family and Catholic guilt with a life of crime, his emotionally unhinged & self-destructive friend Johnny Boy (Robert De Niro) threatens to topple it all when he gets over his head in debt to a vicious loan shark.
"Mean Streets is one of the source points of modern movies. 4 Stars." – Roger Ebert
"The definitive New York movie, and one of the few to successfully integrate rock music into the structure of film. Mean Streets is also pure Italian-American. Scorsese directs with a breathless, head-on energy which infuses the performances, the sharp fast talk, the noise, neon and violence with a charge of adrenalin. One of the best American films of thedecade." – Time Out
Director

Martin Scorsese
Starring

Robert De Niro, Harvey Keitel, David Proval, Amy Robinson, Richard Romanus, Cesar Danova
Year

1973
Rated

R
Country

USA
Format

35mm
Running Time

112 minutes