The Video Archives Podcast Presents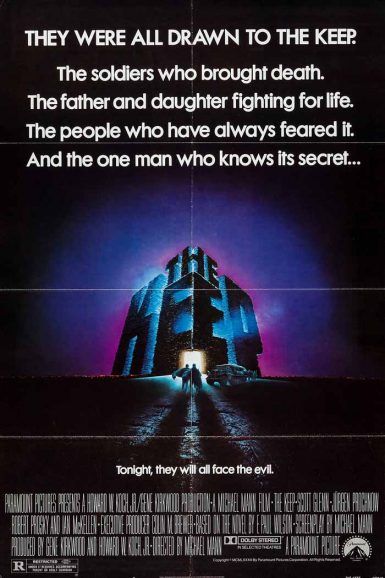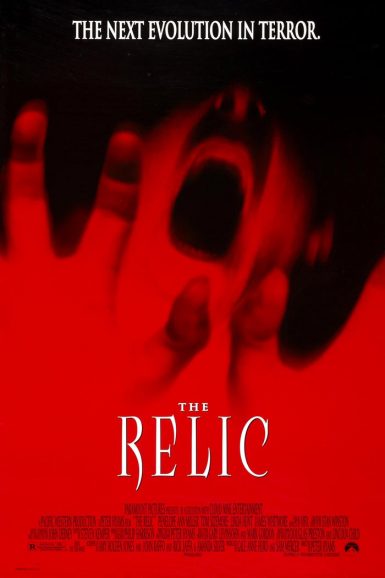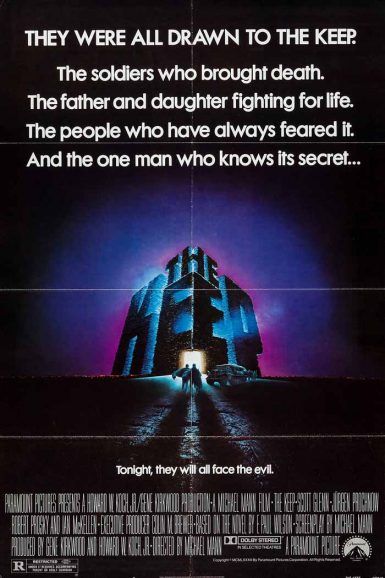 The Keep
THEY WERE ALL DRAWN TO THE KEEP. The soldiers who brought death. The father and daughter fighting for life. The people who have always feared it. And the one man who knows its secret… In Michael Mann's mesmerizing nightmare, a detachment of Nazis must enlist the aide of a Jewish historian in a desperate battle against a terrifying force, as a mysterious stranger also arrives at the ancient citadel. Mann crafts a visually stunning horror fantasy drawing from Jewish folklore, while the impressive ensemble cast includes Scott Glenn, Ian McKellen, Jürgen Prochnow, and Gabriel Byrne. Tangerine Dream provides a memorable score. Rarely screened and not to be missed!
Director

Michael Mann
Writer

Michael Mann based on the novel by F. Paul Wilson
Composer

Tangerine Dream
Starring

Scott Glenn, Jürgen Prochnow, Robert Prosky, Ian McKellen, Gabriel Byrne, Alberta Watson
Year

1983
Rated

R
Country

UK
Format

35mm
Running Time

96 minutes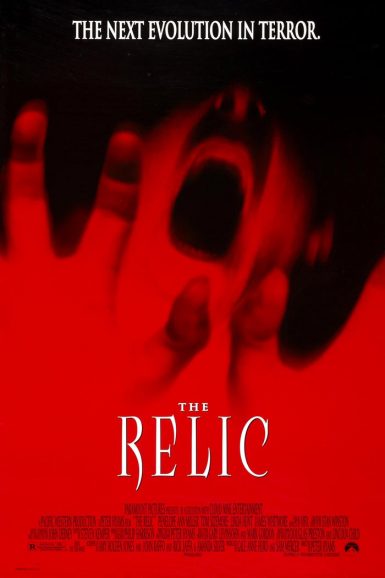 The Relic
When decapitated bodies start popping up at Chicago's Natural History Museum, an evolutionary biologist (Penelope Ann Miller) teams with a tough cop (Tom Sizemore) to track a man-eating killer. A pulse-pounding, action-packed monster flick, The Relic combines a witty script, gruesome gore, stylish cinematography from director Peter Hyams, and excellent creature effects from Stan Winston to create a bloody good time in the dark.
"A surprisingly entertaining "monster-on-the-loose" picture set mostly in halls and private passageways of Chicago's Field Museum of Natural History." – Gene Siskel, Chicago Tribune
"All of this is actually a lot of fun, if you like special effects and gore. Peter Hyams is a skillful action director, working here with the veteran creature effects specialist Stan Winston" – Roger Ebert
Director

Peter Hyams
Writer

Amy Holden Jones and John Raffo and Rick Jaffa & Amanda Silver based on the novel by Douglas Preston and Lincoln Child
Starring

Penelope Ann Miller, Tom Sizemore, Linda Hunt, James Whitmore, Clayton Rohner, Chi Muoi Lo
Year

1997
Rated

R
Country

USA
Format

35mm
Running Time

110 minutes