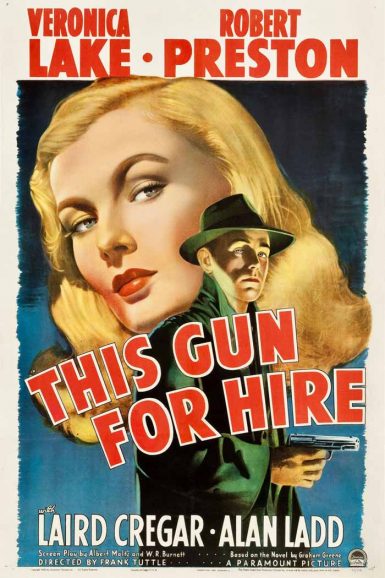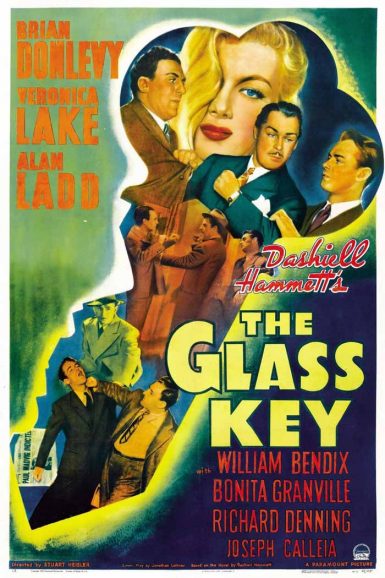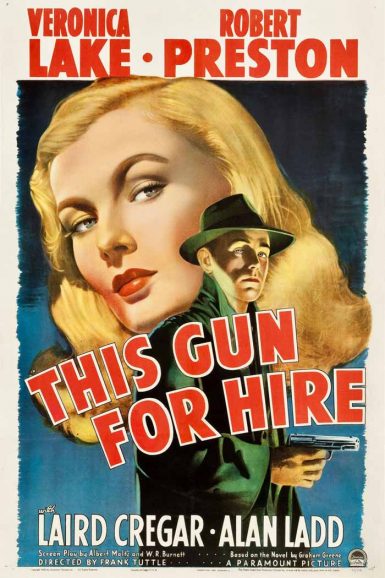 This Gun For Hire
Alan Ladd and Veronica Lake in their first on-screen pairing, a thunderbolt of thrilling pulp excitement based on the novel by Graham Greene. When a cold-blooded, cat-loving contract killer (Ladd) is double crossed by his client, it ignites his fuse for vengeance. But his quest for revenge could have tragic consequences when he becomes entangled with a beautiful nightclub singer (Lake), especially since she's engaged to the lieutenant (Robert Preston) who's hunting him down.
Director

Frank Tuttle
Writer

Albert Maltz and W.R. Burnett based on the novel by Graham Greene
Starring

Veronica Lake, Alan Ladd, Robert Preston, Laird Cregar, Tully Marshall
Year

1942
Country

USA
Format

35mm
Running Time

81 minutes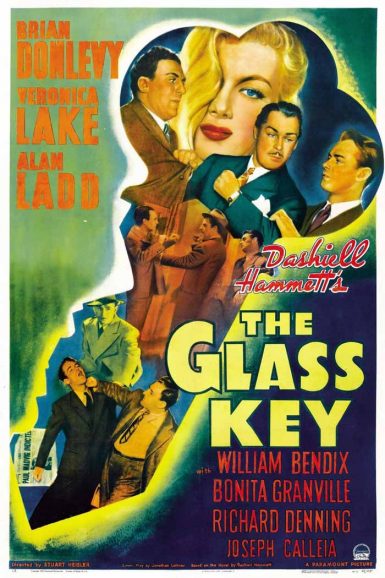 The Glass Key
Political intrigue, corruption and murder intertwine in the moody film noir update of Dashiell Hammett's novel. Despite caution from his closest associate (Alan Ladd), a political boss (Brian Donlevy) falls for the daughter (Veronica Lake) of the reform candidate for governor. But his shady connections to the criminal underworld prove complicated, especially when someone close to his bride-to-be turns up dead.
Director

Stuart Heisler
Writer

Jonathan Latimer based on the novel by Dashiell Hammett
Starring

Veronica Lake, Alan Ladd, Brian Donlevy, William Bendix, Bonita Granville, Richard Denning, Joseph Calleia
Year

1942
Country

USA
Format

35mm
Running Time

85 minutes
Upcoming Showtimes
7:30 pm
This Gun For Hire