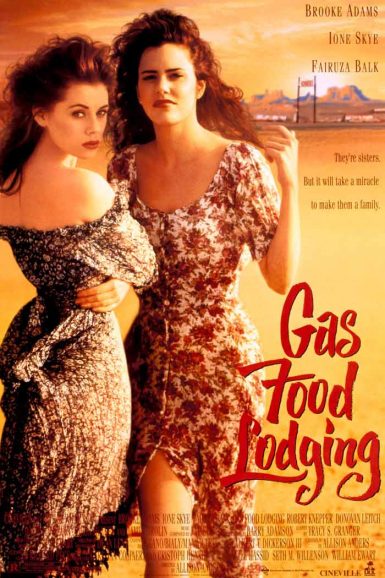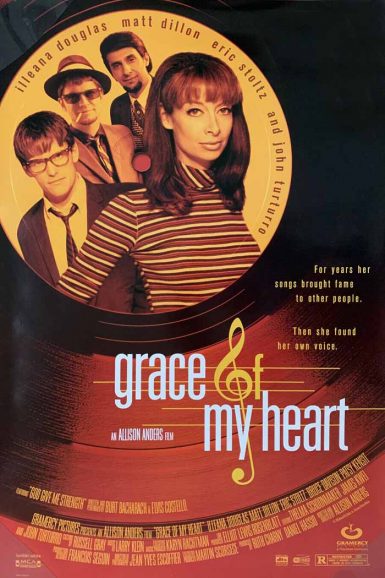 Gas Food Lodging (Allison Anders In Person)
Grace of My Heart
Buy Tickets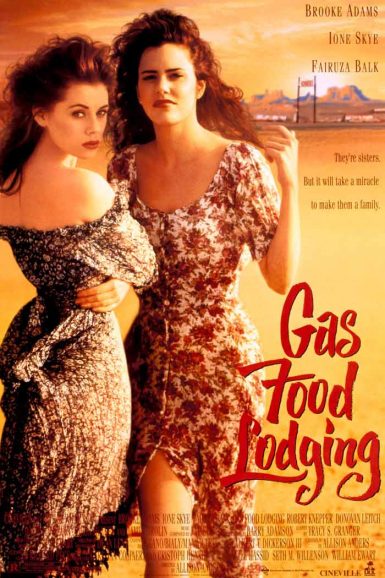 Gas Food Lodging (Allison Anders In Person)
Writer-Director Allison Anders will join us IN PERSON, schedule permitting, to discuss!
When Shade's good, she's very good. But when Trudi's bad, she's better. In a sunbleached trailer park in the New Mexico desert, a single mother (Brooke Adams) working as a truck stop waitress struggles to raise her two teenage daughters (Ione Skye, Fairuza Balk) while trying to save them from the same mistakes she made. Writer-director Allison Anders crafts an observant and entertaining small-town drama around the finely tuned lead performances. Balk won the Best Female Lead at the Film Independent Spirit Awards while Dinosaur Jr.'s J. Mascis provides the memorable score.
Director

Allison Anders
Writer

Allison Anders based on the novel "Don't Look and It Won't Hurt" by Richard Peck
Starring

Brooke Adams, Ione Skye, Fairuza Balk, Robert Knepper, Jacob Vargas, Donovan Leitch, David Lansbury, Chris Mulkey, James Brolin
Year

1992
Rated

R
Country

USA
Format

35mm
Running Time

101 minutes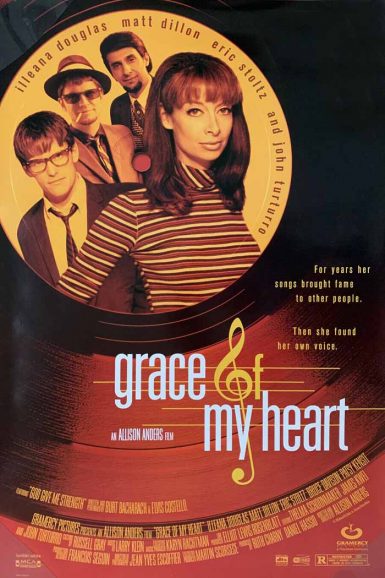 Grace of My Heart
For years her songs brought fame to other people. Then she found her own voice. An aspiring singer struggling in New York City in the early 1960s finds success at the famed Brill Building when she puts her talents towards writing for others. Over the course of fifteen years, through life's ups and downs, pains and triumphs, and countless songs, she'll learn to step out of the shadows and achieve her own dreams. A captivating Illeana Douglas stars in writer-director Allison Anders' lyrical drama alongside stellar supporting turns from John Turturro, Eric Stoltz, Matt Dillon, and more. The soundtrack, made up of period appropriate sound-alikes, features new tunes written by Elvis Costello, Burt Bacharach, Carol Bayer Sager, Los Lobos, Lesley Gore, Dinosaur Jr.'s J. Mascis, and more.
Director

Allison Anders
Writer

Allison Anders
Starring

Illeana Douglas, Matt Dillon, Eric Stoltz, Bruce Davison, Patsy Kensit, John Turturro
Year

1996
Rated

R
Country

USA
Format

35mm
Running Time

116 minutes
Upcoming Showtimes
7:30 pm
Gas Food Lodging (Allison Anders In Person)
9:40 pm
Grace of My Heart