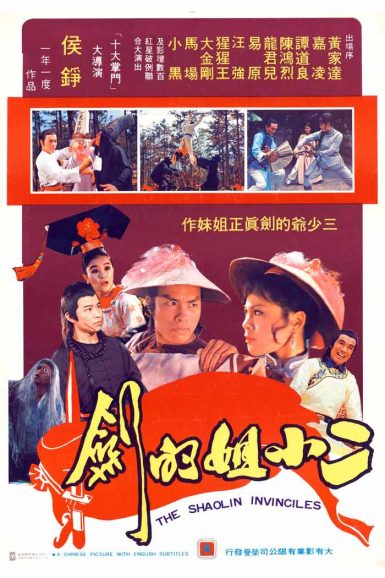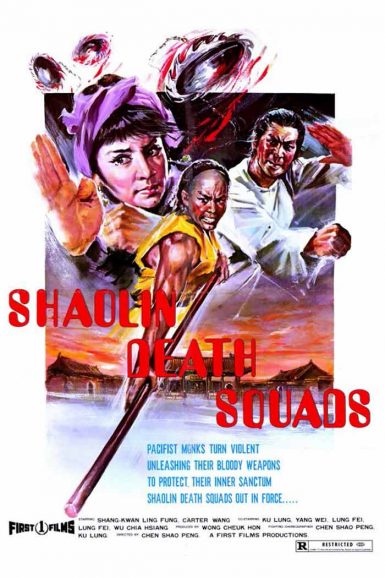 The Shaolin Invincibles
Shaolin Death Squads
Buy Tickets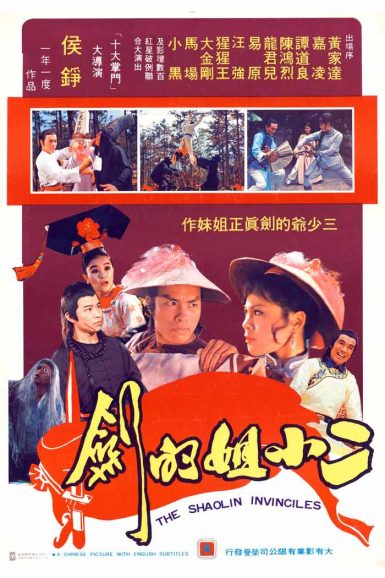 The Shaolin Invincibles
A bone-crushing, brain-melting blast of must-see martial arts insanity! Following the death of her family at the hands of an evil emperor, an orphan (Judy Lee) raised in the Shaolin Temple will team with a pal (the great Carter Wong) in a quest for vengeance. But first they'll have to battle through evil wizards with four foot tongues, kung fu gorillas (!!!), and a booby-trapped fortress.
Director

Hou Cheng
Starring

Carter Wong, Chia Ling, Dorian Tan Tao-Liang, Chen Hung-Lieh
Year

1977
Country

Taiwan
Format

English subtitled 35mm
Running Time

91 minutes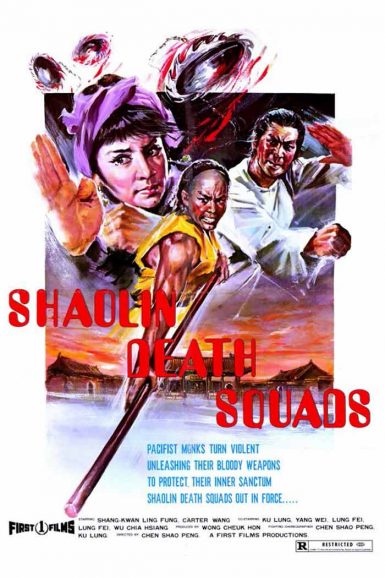 Shaolin Death Squads
A ferociously fight-filled martial arts epic exploding with stellar kung fu choreography and action-packed set pieces! The sword-wielding daughter (Polly Shang-Kuan Ling-Feng) of a murdered statesman will team with the Shaolin Death Squads in her quest for vengeance. Carter Wong and Cliff Lok co-star in a thrilling film directed by legendary stunt coordinator Chan Siu-Pang.
Director

Chan Siu-Pang
Starring

Polly Shang-Kuan Ling-Feng, Carter Wong, Lung Fei, Cliff Lok
Year

1976
Country

Hong Kong
Format

English subtitled 35mm
Running Time

77 minutes
Upcoming Showtimes
7:30 pm
The Shaolin Invincibles
9:30 pm
Shaolin Death Squads