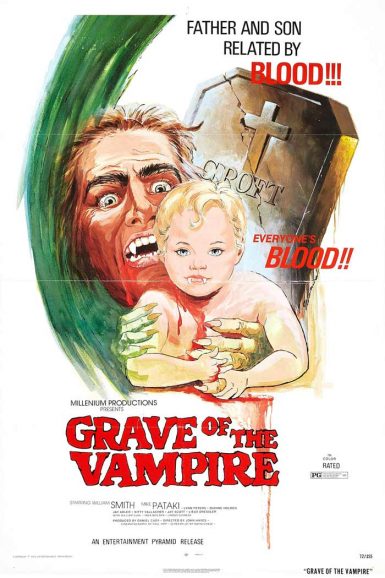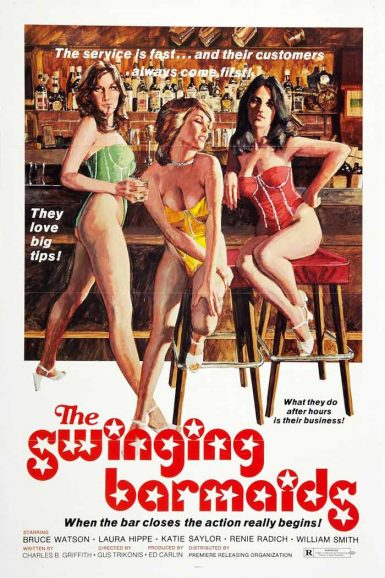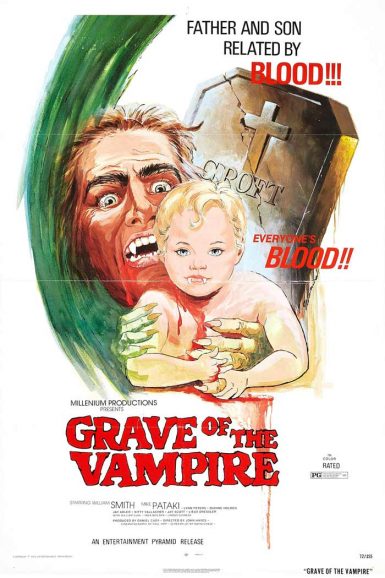 Grave of the Vampire
A diabolical battle between father and son from a screenplay by The Sopranos creator David Chase! When Caleb Croft (Michael Pataki) rises from his grave, no one will be safe. But when he attacks a young woman, their unholy union spawns a half human, half vampire baby, bottle-fed on blood. As the cursed boy grows into a doomed young man (William Smith), he vows to find his father and end their cursed bloodline forever.
Director

John Hayes
Writer

David Chase
Starring

William Smith, Michael Pataki, Lyn Peters, Diane Holden
Year

1972
Country

USA
Format

35mm
Running Time

90 minutes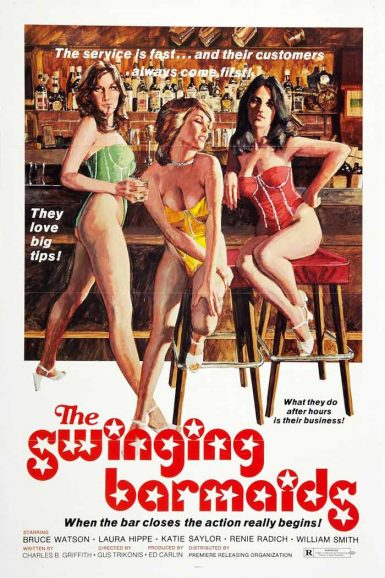 The Swinging Barmaids
A bevy of beautiful barmaids are getting picked off a sadistic killer. As the cocktail waitress count goes down one by one, it's up to a hard-nosed cop (William Smith) to stop the slaughter. Marketed as swinging sexploitation fun, The Swinging Barmaids is actually an eccentric proto-slasher, penned by frequent Roger Corman collaborator Charles B. Griffith, that's packed with sleazy flare and excellent '70s footage of the valley.
Director

Gus Trikonis
Writer

Charles B. Griffith
Starring

Bruce Watson, Laura Hippe, Katie Saylor, Renie Radich, William Smith
Year

1975
Rated

R
Country

USA
Format

35mm
Running Time

89 minutes
Upcoming Showtimes
7:30 pm
Grave of the Vampire
9:30 pm
The Swinging Barmaids