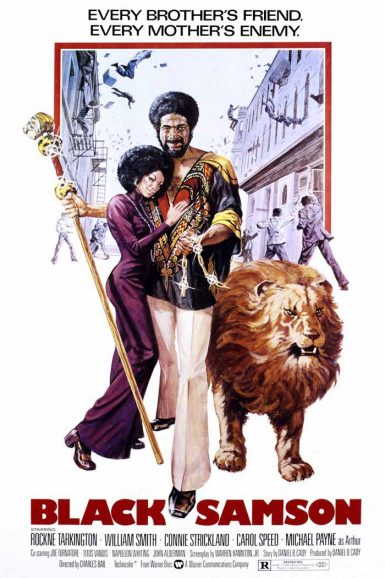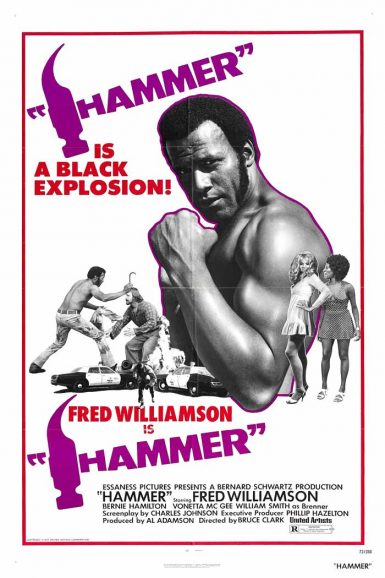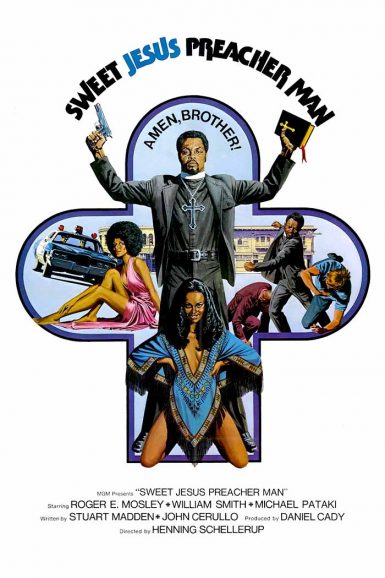 Black Samson
Hammer
Sweet Jesus, Preacherman
Buy Tickets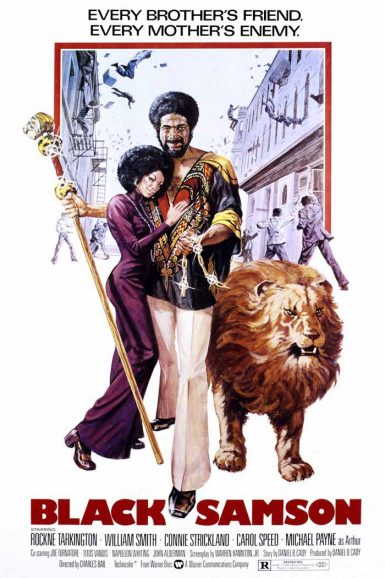 Black Samson
Rockne Tarkington is Black Samson; he's mean and clean and rules the scene. Samson's a noble nightclub owner with a steady hand on keeping his neighborhood clear of crime & drugs. He's got a beautiful lady by his side (Blaxploitation queen Carol Speed), a pet lion (!!!!)  at his bar, and a giant quarterstaff he uses to smack suckers upside their heads. But when vicious white gangster Johnny Napa (William Smith) threatens to muscle in on his turf, Samson will have to unite his community to fight back against the mob.
Director

Charles Bail
Starring

Rockne Tarkington, William Smith, Connie Strickland, Carol Speed, Michael Payne, Joe Tornatore
Year

1974
Rated

R
Country

USA
Format

35mm
Running Time

88 minutes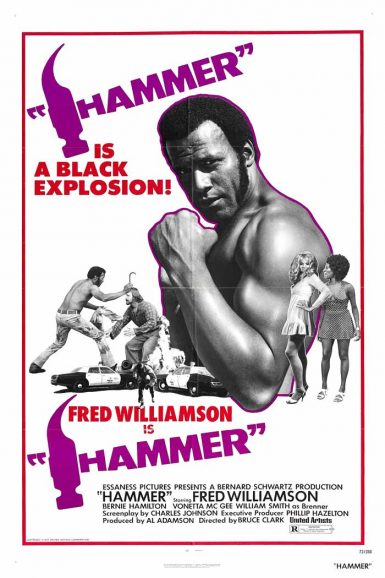 Hammer
In one of his most entertaining films, Fred Williamson is B.J. Hammer, a black explosion of brawling might and the next heavyweight contender. Everybody wants a piece of his action. But when the mob orders Hammer to take a dive, it triggers a brutal battle for the ultimate prize – his life! Tough guy legend William Smith co-stars as the syndicate's unhinged & hard-hitting heavy.
Director

Bruce D. Clark
Starring

Fred Williamson, Bernie Hamilton, Vonetta McGee, William Smith
Year

1972
Rated

R
Country

USA
Format

35mm
Running Time

92 minutes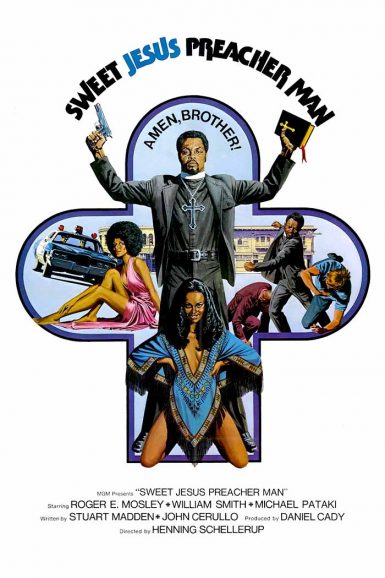 Sweet Jesus, Preacherman
This preacher never learned to turn the other cheek! When a black hit man (Roger E. Mosley) is sent undercover as a Baptist preacher by his white mob boss (William Smith), he finds that helping the community suites him better than taking orders. It's a raw and rarely-seen flick from the heyday of Blaxploitation hits that co-stars The Jeffersons' Marla Gibbs and prolific character actor Michael Pataki. Amen, brother!
Director

Henning Schellerup
Starring

Roger E. Mosley, William Smith, Michael Pataki, Tom Johnigarn, Joe Tornatore
Year

1973
Rated

R
Country

USA
Format

35mm
Running Time

99 minutes
Upcoming Showtimes
11:20 pm
Sweet Jesus, Preacherman