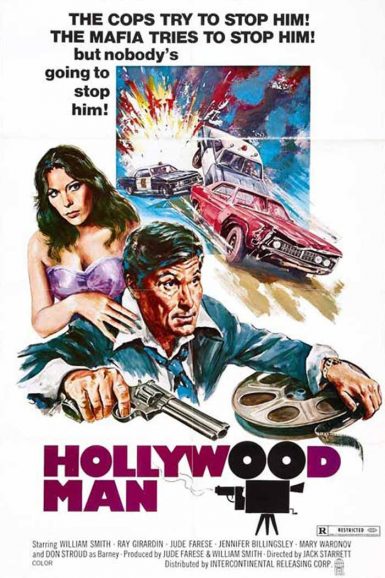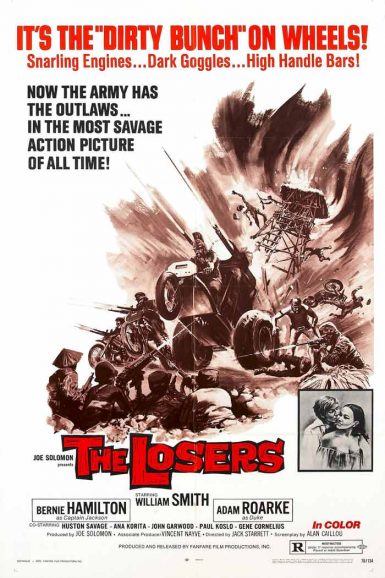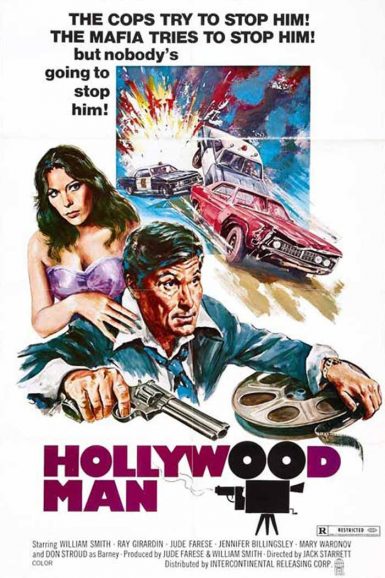 Hollywood Man
Nobody's going to stop him from making his movie! Psycho bikers, killer cops and the mob are out to sabotage an action star trying to complete his newest low budget film in Hollywood Man. Directed by Jack Starrett and featuring one of William Smith's best performances!
Director

Jack Starrett
Starring

William Smith, Jennifer Billingsley, Ray Giardin, Jude Farese, Mary Woronov, Don Stroud
Year

1976
Country

USA
Format

35mm
Running Time

90 minutes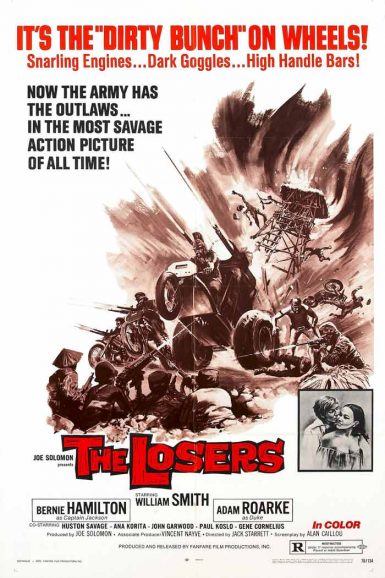 The Losers
The army handed them guns and a license to kill! It's the Dirty Bunch on wheels as a hellraising biker gang of war veterans return to southeast Asia to rescue a captured CIA operative in The Losers. William Smith, Bernie Hamilton, and Adam Roarke headline a rough and tumble cast in Jack Starrett's tough actioner that was filmed & released while the war was still raging in Vietnam.
Director

Jack Starrett
Starring

William Smith, Bernie Hamilton, Adam Roarke, Houston Savage, Gene Cornelius, Paul Koslo, John Garwood
Year

1970
Country

USA
Format

35mm
Running Time

94 minutes