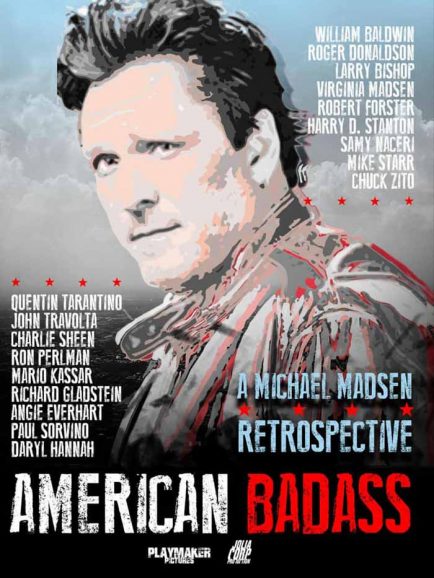 American Badass: A Michael Madsen Retrospective (Michael Madsen In Person)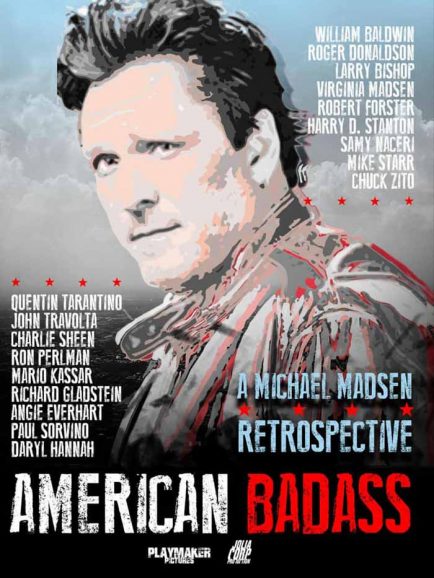 American Badass: A Michael Madsen Retrospective (Michael Madsen In Person)
While our allotment of advance tickets has sold out online, some additional tickets will be available to purchase at the door on a first come, first served basis on the night of the show. Box office & doors open approximately 1 hour before showtime. For shows that have sold out online, in-person ticket purchases are limited to 2 tickets per person.
Michael Madsen will join us IN PERSON, schedule permitting, to discuss!
An intimate, soul-baring new documentary covering the life and 40+ year career of actor and poet Michael Madsen, from troubled youth to film star, told through interviews with colleagues, friends, family members and the American Badass himself. Featuring Quentin Tarantino, John Travolta, Charlie Sheen, Ron Perlman, Daryl Hannah, and many, many more.
Director

Dominique Milano
Starring

Michael Madsen, Quentin Tarantino, John Travolta, Charlie Sheen, Ron Perlman, Mario Kassar, Richard Gladstein, Angie Everhart, Mykelti Williamson, Daryl Hannah, WIlliam Baldwin, Roger Donaldson, Larry Bishop, Virginia Madsen, Paul Sorvino, Robert Forster, Mike Starr, Harry Dean Stanton, Samy Naceri, Chuck Zito
Year

2022
Country

USA
Format

35mm
Running Time

85 minutes
Upcoming Showtimes
7:30 pm
American Badass: A Michael Madsen Retrospective (Michael Madsen In Person)