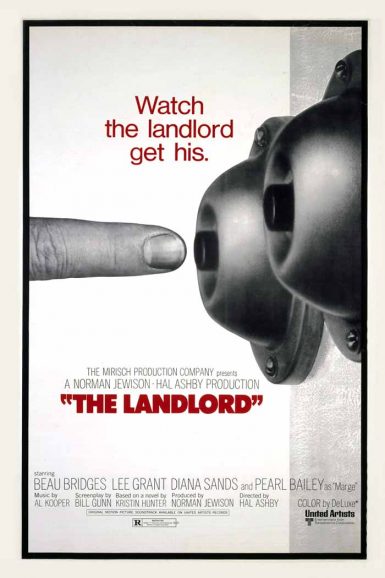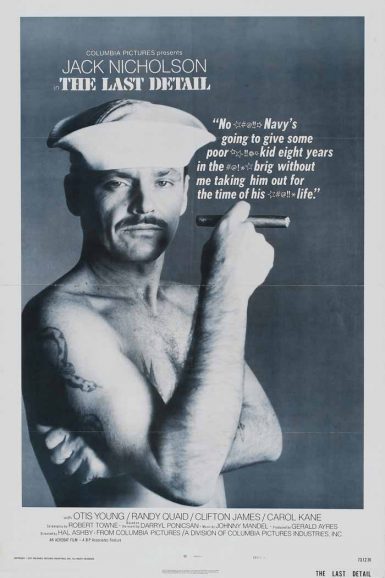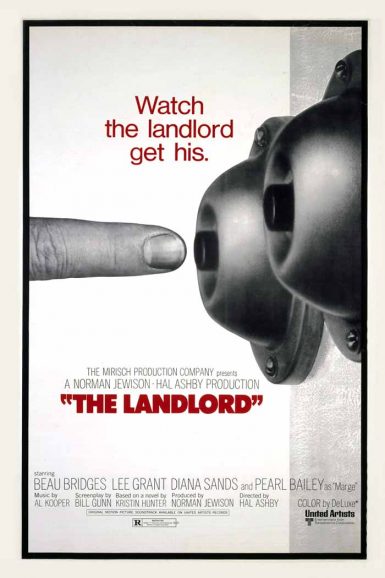 The Landlord
As his 30th birthday approaches, bored, rich and white Elgar Enders (Beau Bridges) decides to leave life with his wealthy parents and buys a New York tenement with plans to boot the residents and turn it into a deluxe bachelor pad. But as he befriends the locals, his new life could get in the way. Hal Ashby's directorial debut is a pointed social commentary on race that's both compelling and funny, featuring a potent screenplay by Bill Gunn that still feels timely today, and an excellent supporting cast including Lee Grant, Diana Sands, Pearl Bailey, and Louis Gossett Jr.
"Hal Ashby's debut film as a director is one of his best." – Pauline Kael, New Yorker
Director

Hal Ashby
Writer

Bill Gunn based on a novel by Kristin Hunter
Starring

Beau Bridges, Lee Grant, Diana Sands, Pearl Bailey
Year

1970
Rated

PG
Country

USA
Format

35mm
Running Time

113 minutes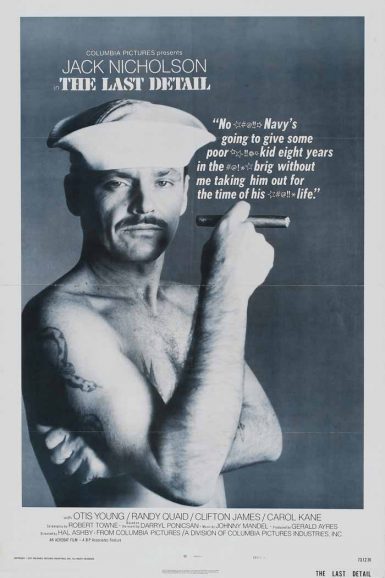 The Last Detail
"No *#@!!* Navy's going to give some poor **!!@* kid eight years in the #@!* brig without me taking him out for the time of his *#@!!* life." Two Navy men (Jack Nicholson & Otis Young) on shore patrol are ordered to escort an 18-year-old Seaman (Randy Quaid) to military prison, but decide to show him one last good time along the way. Hal Ashby's road picture is funny and profane, featuring an expletive-laden screenplay from Robert Towne, an all-timer performance from Nicholson as an anti-authoritarian Navy lifer, and cinematography from Michael Chapman in his first film as director of photography.
Director

Hal Ashby
Writer

Robert Towne based on the novel by Darryl Ponicsan
Starring

Jack Nicholson, Otis Young, Randy Quaid, Clifton James, Carol Kane
Year

1973
Rated

R
Country

USA
Format

35mm
Running Time

104 minutes