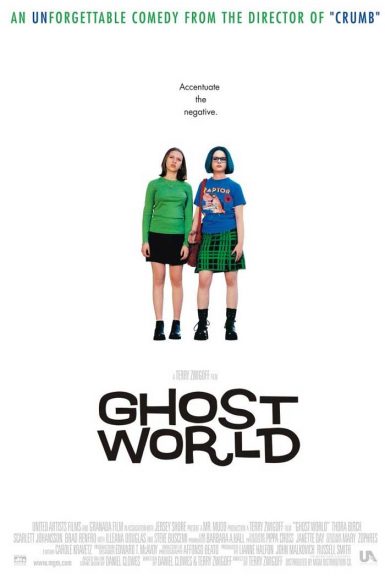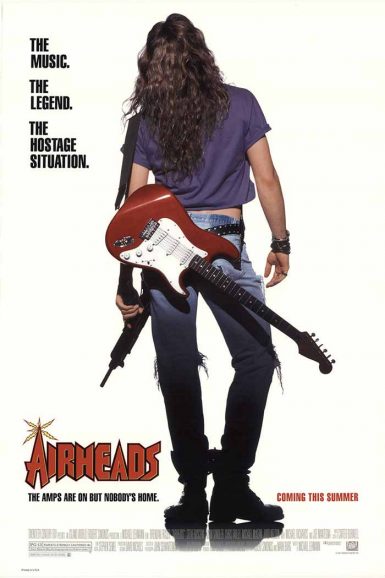 Ghost World
Airheads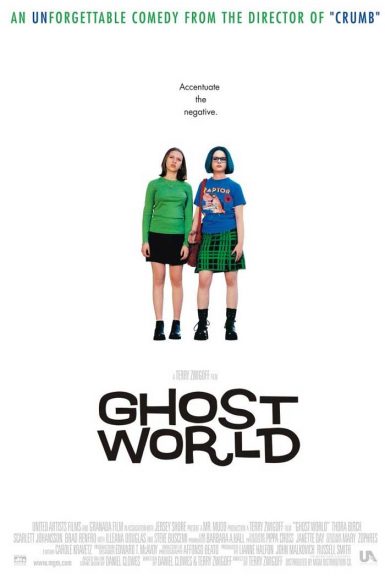 Ghost World
While our allotment of advance tickets has sold out online, some additional tickets will be available to purchase at the door on a first come, first served basis on the night of the show. Box office & doors open roughly one hour before the first film. For shows that have sold out online, in-person ticket purchases are limited to 2 tickets per person.
Break out the Blueshammer and green hair dye, Ghost World is coming in 35mm! Documentary filmmaker Terry Zwigoff's first fictional feature is a bitingly funny adaptation of Daniel Clowes' famed underground comic. And it's still as razor sharp as the day it was lensed, a darkly humorous adolescent requiem packed with pitch perfect detail and painfully realistic characters. A sardonic Thora Birch and a young Scarlett Johansson are quintessential outsiders Enid and Rebecca, teenagers adrift in post-high school ennui, suffocated by suburban mediocrity. But crossing paths with sad sack kindred spirit Seymour (Steve Buscemi in the bug-eyed record collector role he was born to play) will change their friendship forever. Filled with a dream supporting cast (Illeana Douglas, Bob Balaban, Brad Renfro, Pat Healy, Teri Garr), Ghost World stands out from the teen-flick pack, creating specific, believable people and all-too-relatable cringe-inducing laughs. Essential viewing for the misfit loner in all of us!
Director

Terry Zwigoff
Writer

Daniel Clowes & Terry Zwigoff
Starring

Thora Birch, Scarlett Johansson, Steve Buscemi, Brad Renfo, Illeana Douglas, Bob Balaban, Teri Garr, Pat Healy
Year

2001
Rated

R
Country

USA
Format

35mm
Running Time

111 minutes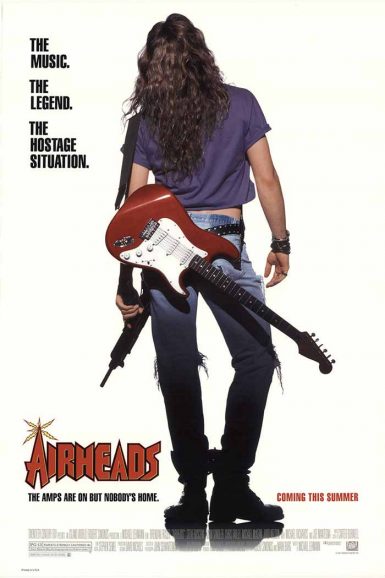 Airheads
The amps are on but nobody's home. Brendan Fraser, Steve Buscemi and Adam Sandler star as The Lone Rangers, a Sunset Strip rock 'n' roll band with big dreams, few prospects, and a bright idea to break into the local radio station to force the DJ into playing their new demo. But their plan hilariously goes awry, and the hostage situation quickly escalates out of control. Heathers director Michael Lehmann helms a laugh out loud heavy metal comedy featuring an all-star ensemble of talent, including Chris Farley, Michael McKean, David Arquette, Michael Richards, Judd Nelson, and Ernie Hudson.
Director

Michael Lehmann
Writer

Rich Wilkes
Starring

Brendan Fraser, Steve Buscemi, Adam Sandler, Chris Farley, Michael McKean, Judd Nelson, Ernie Hudson, Amy Locane, Nina Siemaszko, David Arquette, Michael Richards, Joe Mantegna
Year

1994
Rated

PG-13
Country

USA
Format

35mm
Running Time

92 minutes